Roughly one month earlier on April 12, Toyota launched the model in the U.S., its biggest and most important market.
By the middle of this year, customers in all three markets will be hitting the roads with this new model, one that has a quirky name and the first Toyota ever built on a dedicated BEV platform developed with Subaru based on the e-TNGA philosophy to "achieve attractive, smooth, intuitive driving performance not just for a BEV but for any car," according to Toyota.
It's about time, isn't it?
When the bZ4X was unveiled in its concept form more than a year ago at Auto Shanghai 2021, it heralded a new era for the Japanese brand synonymous with hybridization pioneered by Prius a quarter century ago or hydrogen fuel cell vehicles with the Mirai. The model spearheads a new Toyota bZ ("beyond Zero") series of BEVs taking on a "human-centered" approach aimed at widespread use in regions such as China, the U.S. and Europe, where there is significant demand for BEVs, and where there is a large supply of renewable electricity. "bZ" incorporates the desire to provide customers with value that exceeds mere "zero emissions" and reflects Toyota's intention to launch BEVs that will be welcomed by all customers.
But it wasn't until December 2021 when Toyota President Akio Toyoda unveiled the company's long-term BEV strategy calling for the launch of 30 BEV models and annual sales of 3.5 million BEVs by 2030 that the industry was convinced that the leading Japanese automaker was finally serious about BEVs. Just a year earlier, Toyoda had openly said that EVs were "overhyped" and going all EV could "cost Japan millions of jobs."
As the bZ4X hits the dealers across different parts of the world and are delivered to customers, one ponders: can it do for BEVs what the Prius did for hybrids?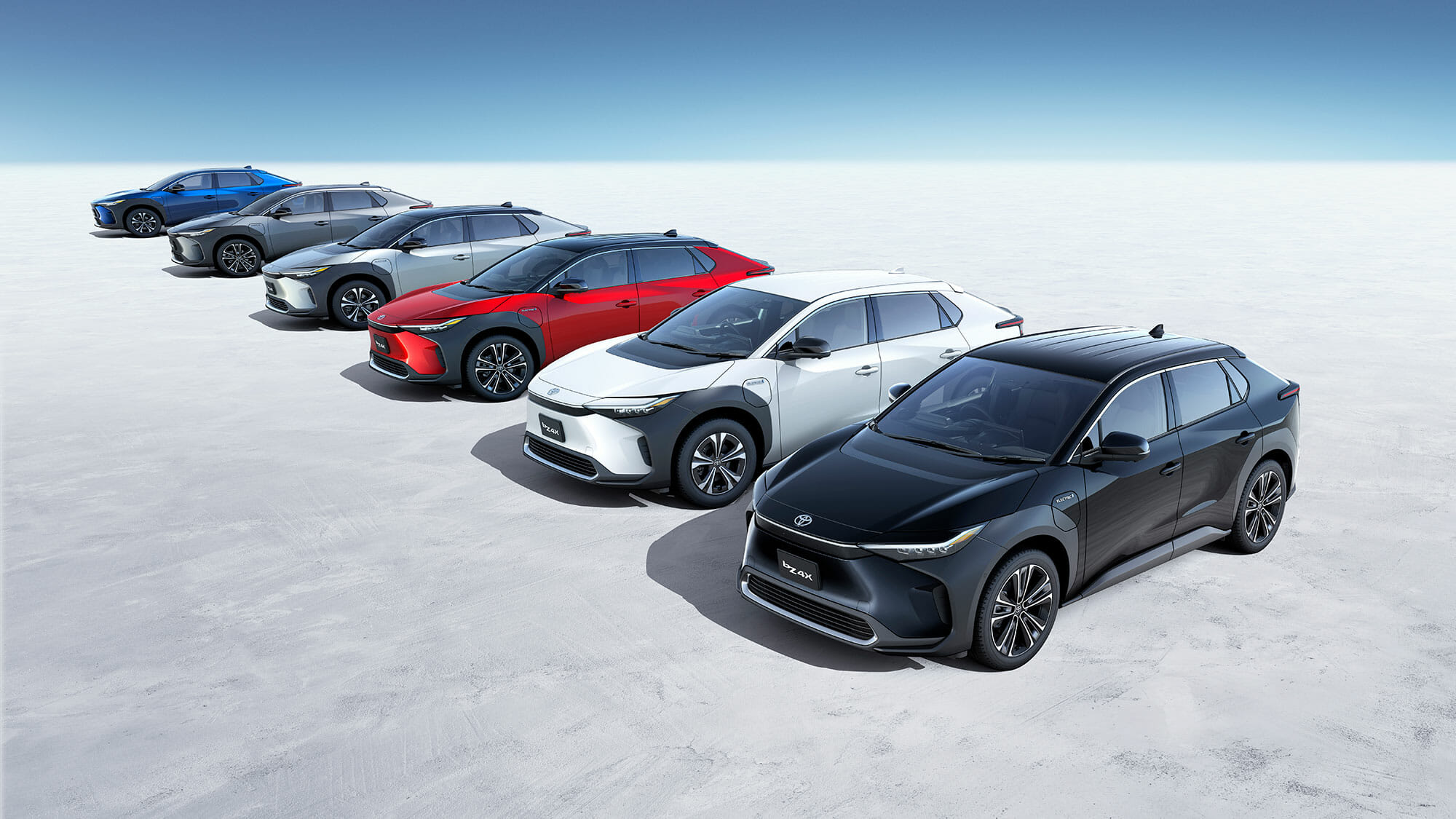 Though Toyota is not a stranger to electrification, having produced and sold more than 20 million electrified models (including hybrids, PHEVs, BEVs and FCEVs) to date globally (including more than 1.5 million in China) ever since the Prius was launched back in 1997, it does not have the same distinction when it comes to BEVs. In fact, like most of the legacy automakers, Toyota is playing catch up with frontrunners like Tesla and even some of the Chinese smart EV startups. It is even working with leading Chinese EV manufacturer BYD to help it launch a few of those 30 models.
So, whether Toyota's quarter century of electrification experience can translate to success for its "bZ" series of BEVs as well as other upcoming BEVs, like what the hybridization did for the success of the Prius, remains a question mark.
Tactically, Toyota is adopting different methods in selling the bZ4X in different markets.
In Japan, for example, the bZ4X will only be available to lease rather than buy to eliminate what Toyota says are "customer concerns regarding residual battery performance, BEV maintenance, and residual value" and "implement battery management for all vehicles to promote the 3Rs (Rebuild, Reuse, Recycle)." This will be done through KINTO subscription services with the aim of enabling use for extended periods with peace of mind and the development of customer-oriented services.
Toyota is only planning production and sales of 5,000 bZ4Xs for the year in Japan, accepting applications for the first 3,000 units on May 12 and anticipating a second phase of applications in early autumn. It plans to install rapid chargers at all dealers in Japan by 2025, with initial plans to install rapid chargers mainly in urban areas where demand is high for BEVs.
Clearly, the bZ4X is not ready for prime time yet, at least not in large scale, as reflected by this approach in Japan. It shows reservation on the part of Toyota: let's take it slowly and methodically.
Struggles anticipated in Chinese market
In China, the bZ4X will be produced at both the FAW Toyota and GAC Toyota joint ventures, and are both priced at the RMB220,000-RMB300,000 range depending on the trim level, with subtle differences between the "north" edition from FAW Toyota and the "south" edition from GAC Toyota. This is obviously a move to balance the interests of both joint ventures but also to try to bank on the "twin model" strategy that had been successful with models like the Corolla and Levin.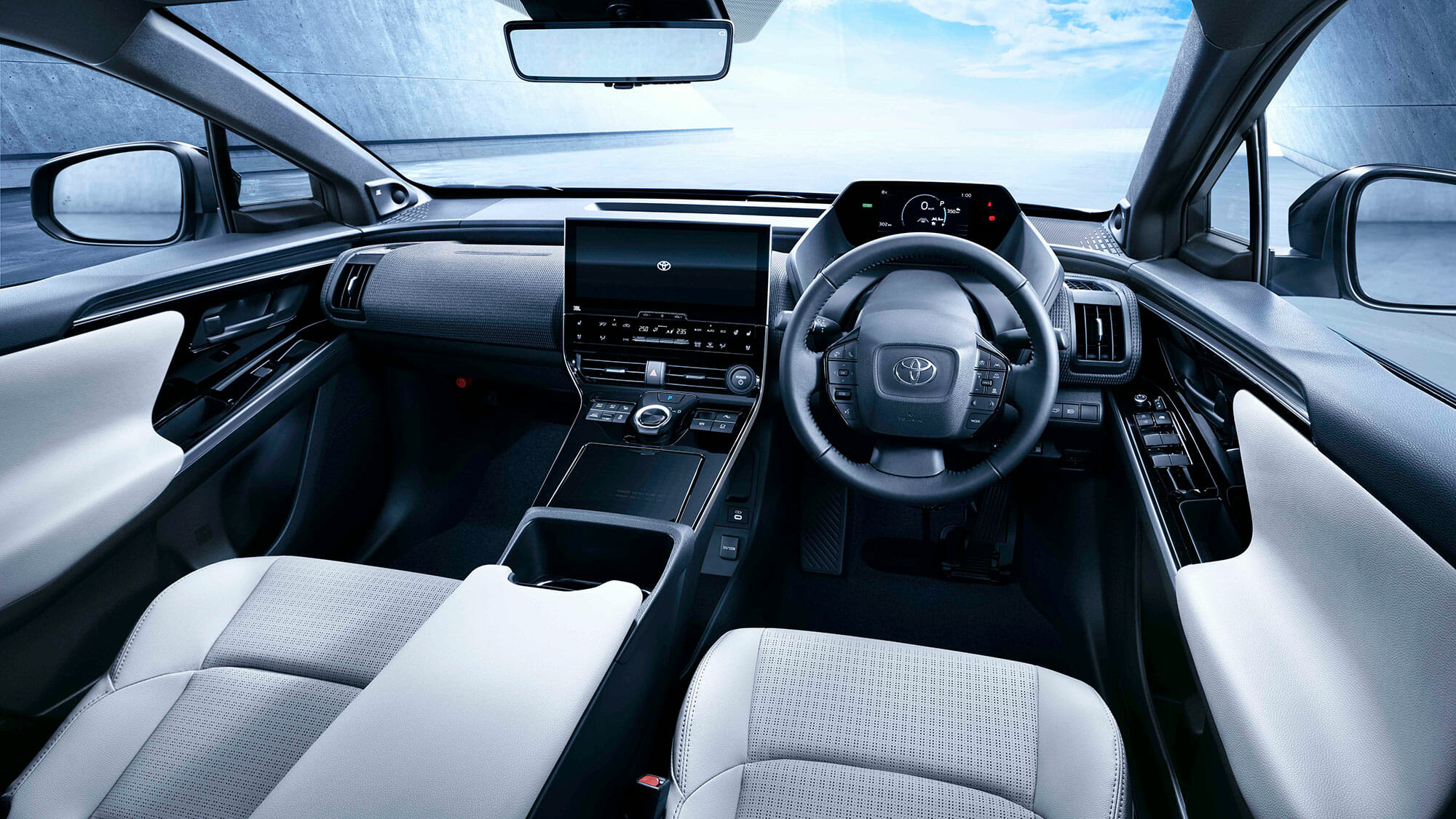 The Chinese market is also where the bZ4X will face the stiffest competition because the rules of the game have already been rewritten by the Chinese smart EV startups when it comes to what to expect from EV models. Though the bZ4X is priced in the RMB220,000-RMB300,000 range which is a relatively blank spot in the market, this particular segment will be filled with new models starting next year from Chinese smart EV startups like NIO and Li Auto.
When it comes to power and range, the bZ4X, as well as the recently launched Honda e:NS1 and upcoming Nissan Ariya, all pale in comparison with Chinese branded EV models in the same segment, not to mention smart connectivity or telematics. The bZ4X has only single-lane L2 assisted driving features, while Chinese brand smart EVs already offer features such as driver-initiated automatic lane changing on RMB150,000 models, navigation on autopilot features on RMB200,000 models and even city level L2 automated driving features on RMB300,000 models.
In terms of smart cockpit, the bZ4X only offers basic navigation and voice control as well smart phone control, but not popular features like video streaming, app download, natural language voice recognition with continuous dialogue that are now becoming standard on many Chinese smart EVs.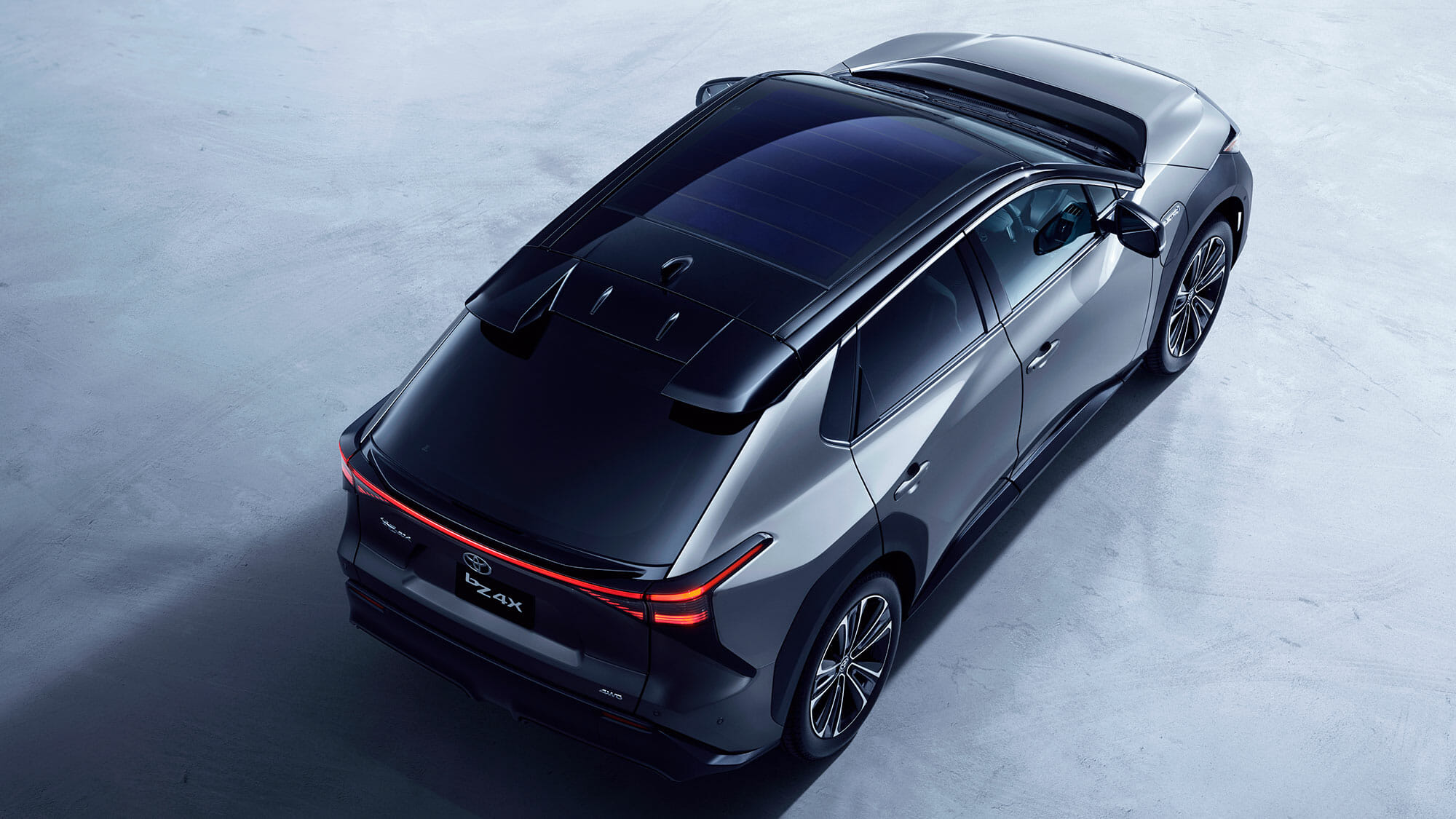 The bZ4X most likely will take market share away from the locally made ID.4, which also adopts a "twin model" strategy but is also facing that predicament that the bZ4X is about to face: it has not caught on with Chinese consumers, at least not according to expectations. In terms of positioning, performance and range, the two models are most comparable.
When the Prius was launched to market 25 years ago, there was no other competitor, and the market environment was different. Toyota stuck to that early hybridization strategy with the Prius and has expanded that technology virtually across its model lineup to become the leader it is today. It will have a much tougher time doing the same starting off with the bZ4X in the BEV space, though it does plan to move much faster with models in the space in lesser time.
The bZ4X will be no Prius. It will, however, be that "stone" that Toyota will feel when it crosses the "EV" river, to use a famous Chinese idiom.
Report by Lei Xing