Has BYD defeated Tesla in the first half of 2022?
Much has been said, discussed and debated about BYD "dethroning" Tesla in "global" "EV" sales in the first half of 2022.
Note that I put quotation marks on three words in the last sentence. Depending on who you talk to, they may have strong objections to that conclusion. Hence the quotation marks, because it's open to debate on many fronts.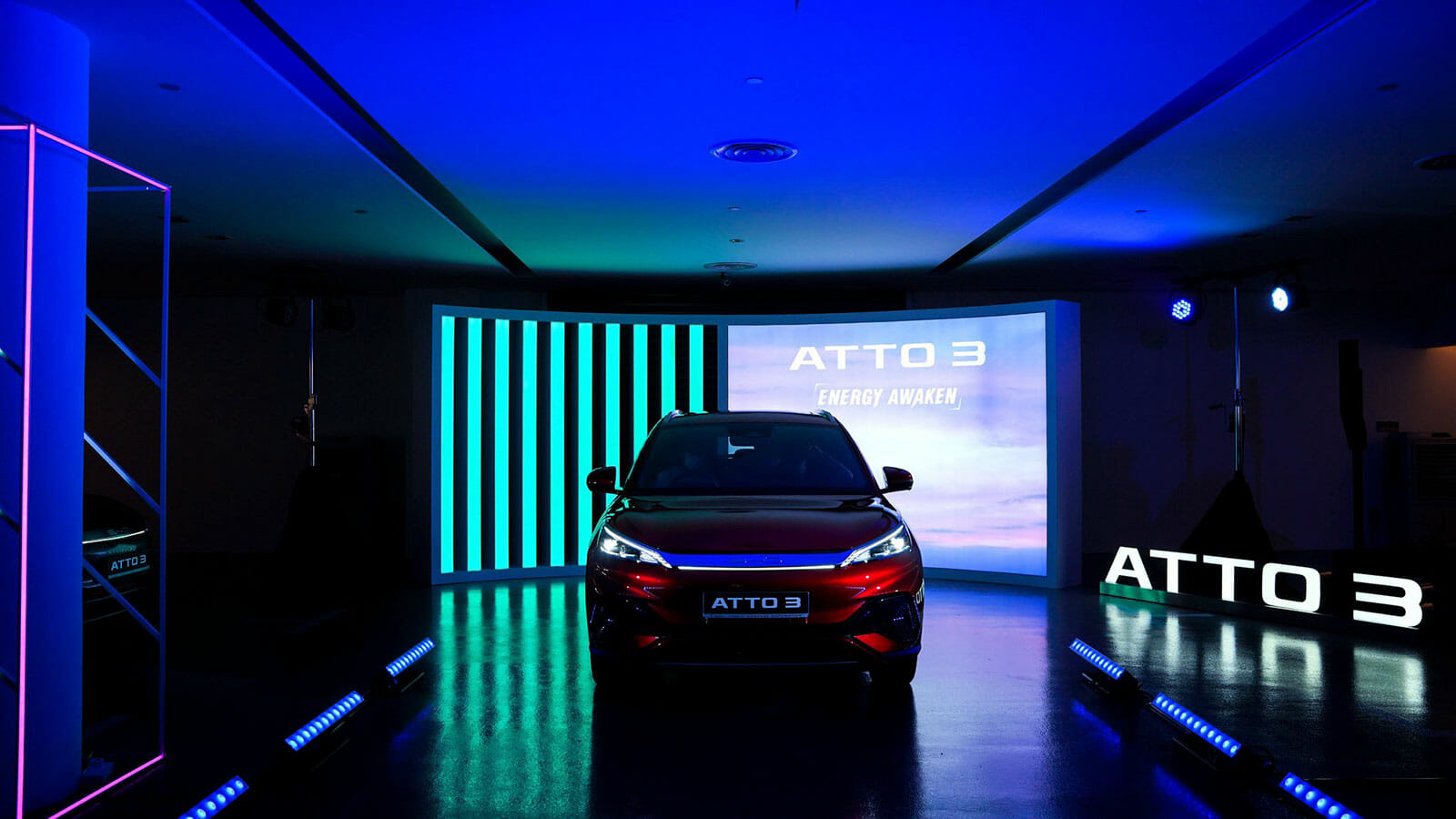 First, the debate mostly centers on the interpretation of the term "EV" used in many of the headlines in the western press.
Short for electric vehicles, the "EV" is a loosely used term to describe vehicles powered by batteries instead of those powered only by internal combustion engines (ICE). The industry also uses specific terms/acronyms to describe different types of EVs: battery electric vehicles (BEV) or all-electric vehicles, which are exclusively powered by batteries; plug-in hybrid electric vehicles (PHEV) or extended range electric vehicles (EREV), which are powered by a combination of ICEs and batteries (the EREV is powered exclusively by batteries, the on-board engine acts as a generator for the batteries but never power the wheels); and fuel cell electric vehicles (FCEV), which are powered by fuel cell stacks that are in turn powered by hydrogen stored in an onboard tank.
The common thread is, BEVs, PHEVs, EREVs and FCEVs are all able to be plugged in to be recharged.
So, there is no standard definition of the term "EV" in the sense that it might refer to a BEV, PHEV (EREV) or FCEV. Given that FCEV volumes are minuscule right now, EVs generally refer to either BEVs or PHEVs. But even this is open to debate because many also think EVs mean BEVs only.
While Tesla's 564,743 "EVs" delivered globally in the first half of 2022 were all passenger vehicle BEVs, BYD's 641,350 "EVs" sold in the same period include PHEVs as well as commercial vehicle "EVs." For an apples-to-apples comparison, BYD sold 323,519 passenger vehicle BEVs and 314,638 passenger vehicle PHEVs. So the argument for Tesla based on this comparison is that it really has not ceded the global "EV" sales crown to BYD. In fact, Tesla is still way ahead in BEV-only "EV" sales.
The argument for BYD being the new global "EV" sales leader is predicated on the concept of new energy vehicles, or NEVs, a China specific concept or term that may not be familiar to or often used in the west. It simply encompasses BEVs, PHEVs, EREVs and FCEVs. Most of the Chinese press, in fact, used "NEVs" instead of "EVs" in headlines of stories describing BYD surpassing Tesla in global sales.
Nothing wrong with that!
The arguments from both sides, therefore, are valid. It all depends on how you spin it, as they say, and interpretation of "EV."
BYD is expanding globally
Second, the debate also centers on "global." While Tesla's sales are truly global, covering major markets of China, Europe, North America and many parts of the rest of the world, with production at four plants on three major continents, BYD's sales are mainly within the domestic Chinese market and production of passenger vehicle EVs are exclusively in China. So Tesla gets more cred here. Though BYD is moving fast as far as being global in the passenger EV space.
Its electric buses already roam the streets across the globe including the mature, developed markets in Europe and North America, but BYD has been making headlines in recent days and weeks with plans to launch passenger vehicle EVs in Japan, Australia, New Zealand, Costa Rica, Brazil, Mexico, Colombia, and Singapore, to name a few. It has already shipped thousands of EVs to Norway and recently announced that it will exhibit at the upcoming Paris Motor Show in October, where it will present a range of EVs tailored to the European market, with delivery starting in Q4 2022. It will also be exhibiting at CES for the first time ever in January 2023, according to the organizers of the annual technology show, where it will likely make a major announcement regarding entry into the North American market for its passenger vehicle EVs.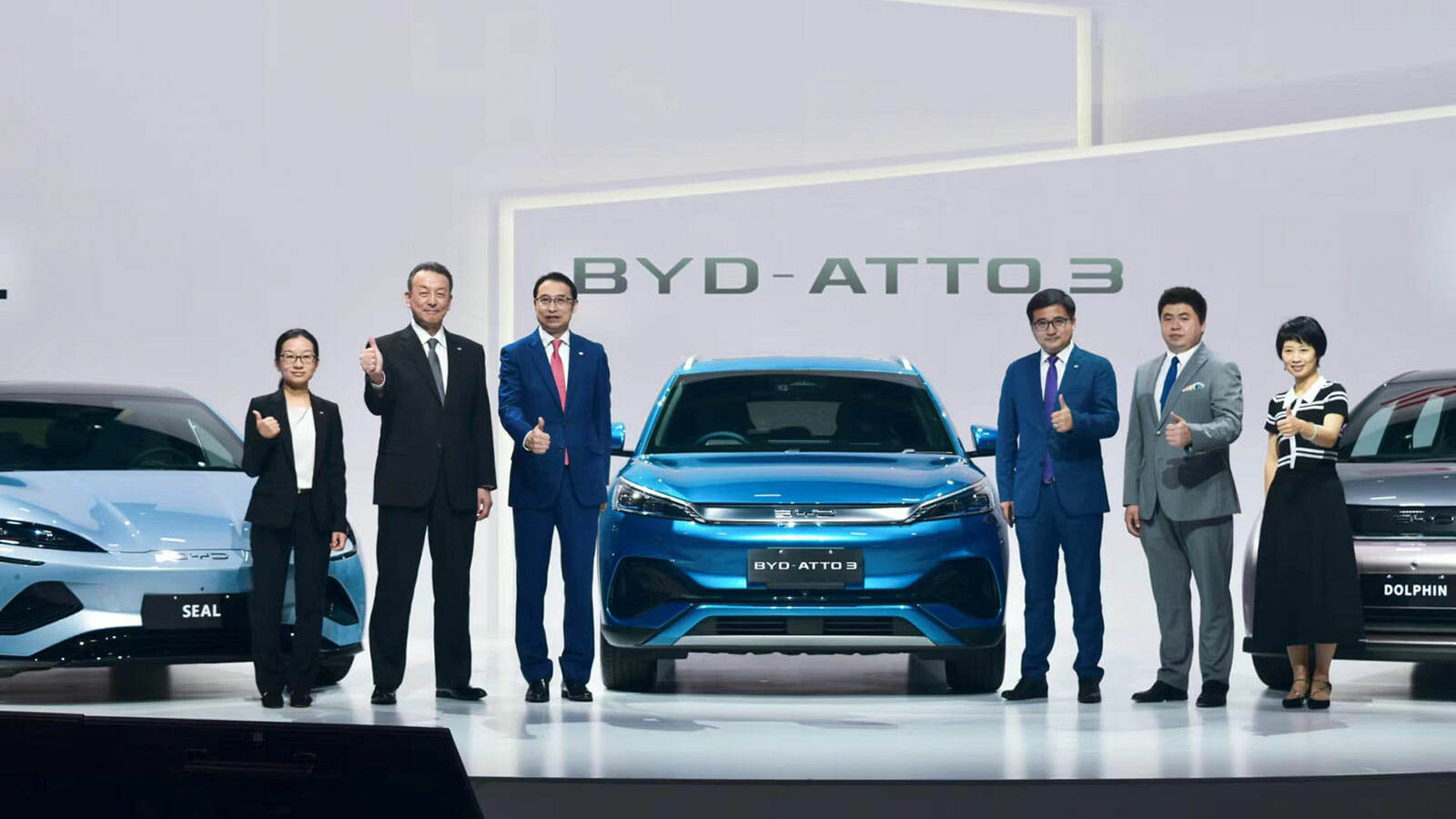 Tesla is global, but BYD is about to become a lot more global, at least in terms of market coverage. And don't be surprised if BYD enters Tesla's backyard – its home market in the U.S. within the coming months and years. BYD has had a presence in the U.S. for years with its BYD North America headquartered in Los Angeles and a plant producing electric buses in Lancaster, CA, so it is the best positioned Chinese EV brand to launch passenger vehicle EVs into the U.S. market. The question is when, not if.
As far has having adequate production capacity to support global expansion, it's close to a tie. Tesla's four plants currently have a combined installed annual capacity of 1.9 million vehicles, according to its latest quarterly earnings report. That'll increase to 2.25 million in the not-too-distant future once Giga Shanghai completes expansion (capacity will increase from the current 750,000 units to about 1.1 million units). BYD, on the other hand, has all their production footprint in China and it is expanding by the month. By 2023, it'll have nine major production bases in China with a combined installed capacity of more than 4 million vehicles. By 2024, that may even increase to a mind-boggling 5 million units.
So right now, both BYD and Tesla are very well set up as far as capacity is concerned to support their respective ambitions: BYD's goal of being the No. 1 brand in global sales by 2025, and Tesla's goal to achieve 50 percent average annual growth in deliveries over a multi-year horizon. Tesla has the early lead in having Giga Shanghai as a major export hub, something that wasn't planned at the very beginning. You can also bet that BYD must also be pondering at the prospect of producing in Europe and North America at some point in the future.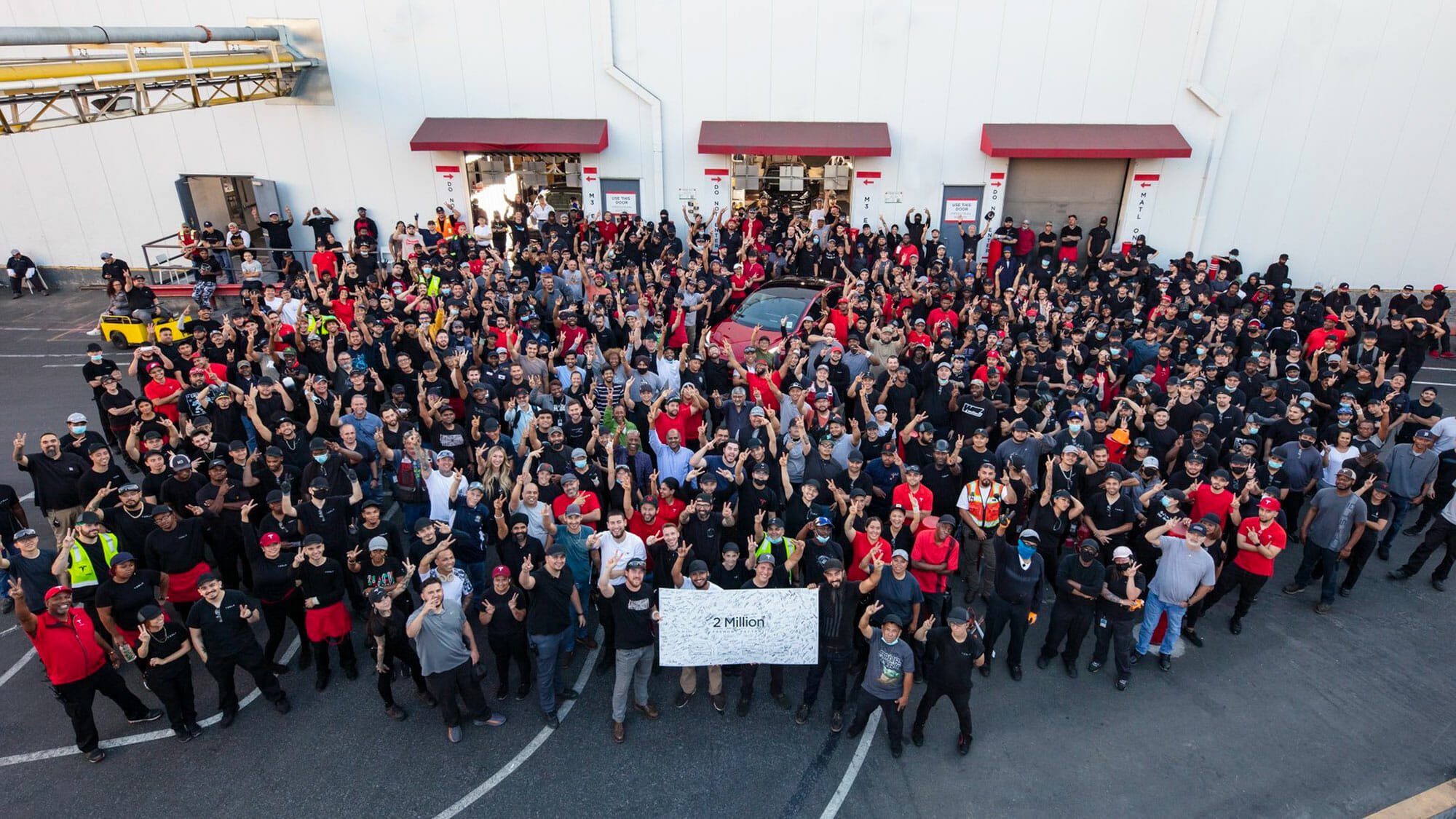 BYD supplying batteries to Tesla?
Third, the debate centers on the level of vertical integration and ability to secure upstream battery raw materials to ensure high utilization of capacity. Many people might think that Tesla is highly vertically integrated, but not many people know that BYD also makes its own chips and IGBT in addition to its own batteries. BYD controls its own destiny much more so than Tesla does, and reportedly has been in talks to purchase six lithium mines in Africa.
The biggest wildcard in this debate is BYD supplying batteries to Tesla, according to BYD Executive VP Lian Yubo in a recent interview TV interview. So far Tesla has neither confirmed nor denied the deal, but if that does happen, it would be a huge symbolic win for BYD in the global EV dominance narrative. Afterall, global EV dominance can't happen without securing battery supplies, and you can bet Tesla is exploring every option especially considering BYD's strengthen in LFP chemistry and Elon Musk's favorable stance on LFP batteries.
"Tesla's global EV dominance gets a boost with BYD inside" or "BYD might not be the true global leader in EV sales, but it supplies batteries to Tesla" could be just some of the headlines that we can expect in the not-too-distant future.
It's fair to say that Tesla has the global EV dominance now, in the true sense of the word "global," but we must look at that from a holistic view rather than from a sales volume point of view alone. If anyone can challenge Tesla's global EV dominance in that respect, it's BYD.
Report by Lei Xing.