A link to Japanese translation is here.
Higher energy and lower cost
On July 22 at the World EV & ES Battery Conference held in Yibin, Sichuan Province, Wu Kai, chief scientist of the world's biggest EV battery supplier, said quantity production of the M3P battery has already begun and will be put into commercial use next year.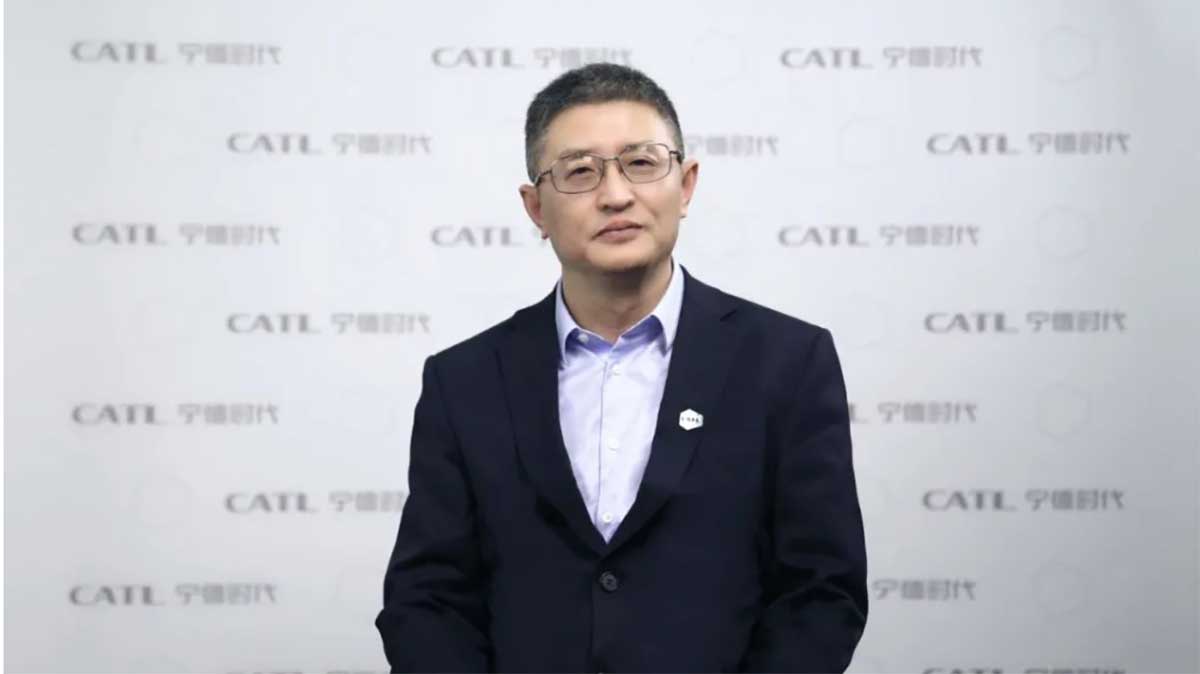 On August 3, Chinese local media LatePost Auto reported that CATL will begin supplying M3P batteries to Tesla in Q4 of this year to be used on a new version of the Model Y powered by a 72-kWh battery pack, which will be available for sale in early 2023.
Back in February, CATL had revealed for the first time, based on the transcript of a shareholder dialogue, that it planned to introduce the M3P. Though the M3P is technically not LMFP, because it also includes other metallic elements, according to the transcript.
"The company calls it a phosphate-based ternary battery," said the transcript. "It costs less than a traditional ternary battery but still accounts for a significant cost of a NEV." Ternary batteries are also known as NCM or nickel cobalt manganese batteries, which primarily use the three elements in the battery cathode.
The M3P battery, according to Wu, is developed based on a new cathode materials mix, costs less than NCM batteries but offers higher energy density than lithium iron phosphate (LFP) batteries currently on the market. Industry experts estimate that the M3P battery has 15-20% more energy density than a comparable LFP battery, reaching as high as 210 Wh/kg, yet retains the same if not better safety and lower cost.
Akin to the structural innovation found on the recently unveiled Qilin battery, the M3P is a result of yet another innovation on battery chemistry/material from CATL. And now it looks like CATL is combining both technologies.
According to the LatePost Auto report, the LMFP material used in the M3P battery will be supplied by Shenzhen Dynanonic Co., which plans to produce 110,000 tons of the material in the second half of this year. The cathode materials in the M3P battery are doped with lithium ternary and LMFP materials, which helps improve cycle life and reduce internal resistance, according to the report. The LMFP chemistry can either use 100% LMFP materials or mixing LMFP materials with other materials such as aluminum or magnesium.
According to a recent research note by Shengang Securities, the M3P battery uses the LFP olivine structure as the base lattice structure, and by mixing any two of the metal elements magnesium, zinc and aluminum, among others, to replace iron, forms a new phosphate-based ternary chemistry. This design improves charge and discharge capacity and cycle stability, according to the note.
Industry experts also point out that the M3P battery is simply a new solution that uses manganese or other chemical elements to replace scarce resources like lithium, thereby achieving lower cost.
CICC predicts that by 2025, within the EV space, LMFP is expected to replace about 56GWh of LFP.
M3P to follow NMC and LFP in the world EV battery share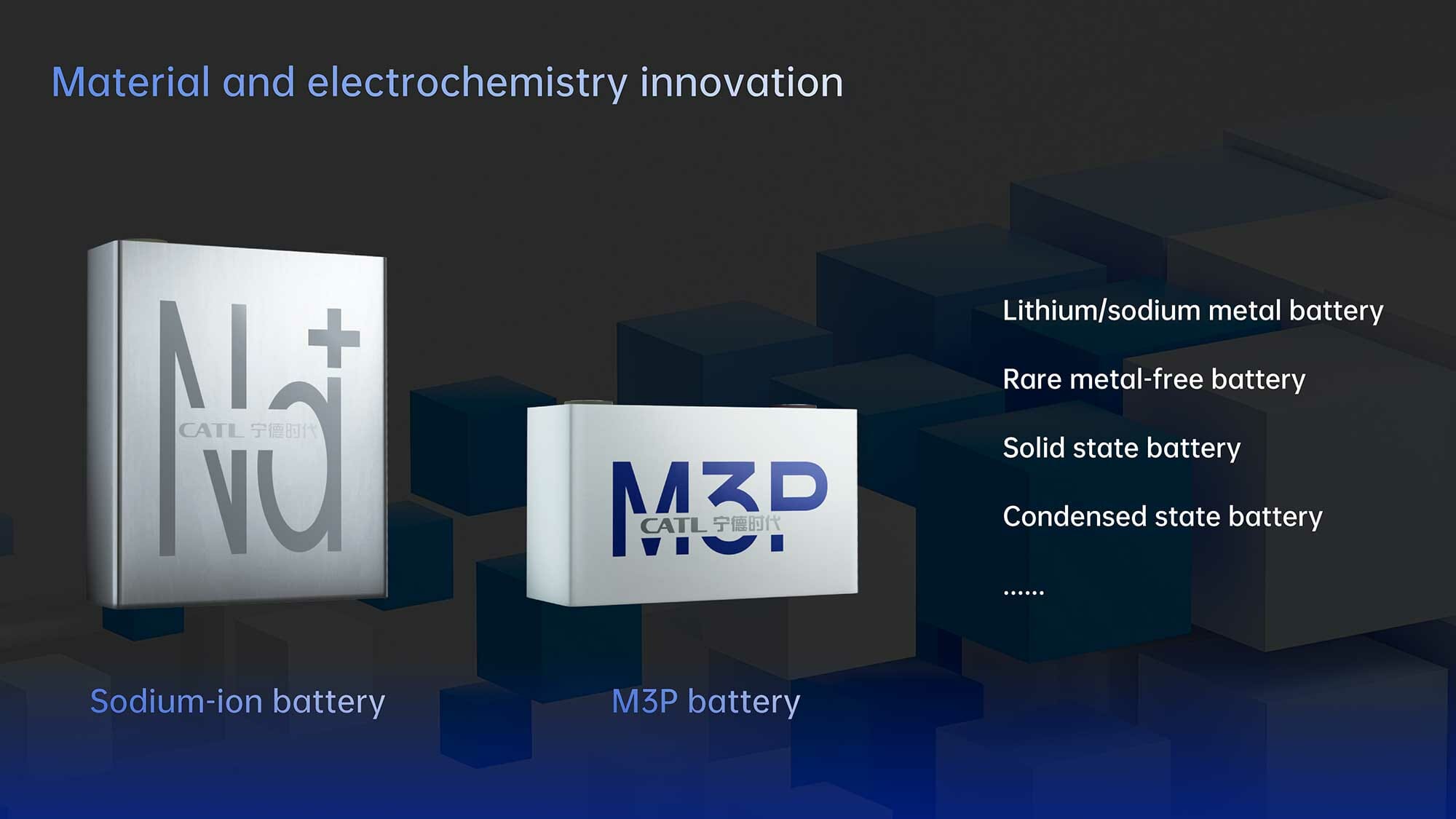 CATL's Wu said at the World EV & ES Battery Conference that the M3P will primarily tackle the mainstream EV market where model have range of around 700 km, utilizing the Qilin battery structure which increases battery pack utilization from 56% to 72% and packs 16% more battery cells. For economy or entry EV models requiring less range, CATL plans to offer sodium ion batteries utilizing the Qilin battery structure. For passenger vehicle EVs, CATL plans to focus on three main segments in the future based on range requirements: 1,000 km, 700 km and 300-500 km.
Apparently there has been a lot of activity in the M3P space in recent months. Back in November, CATL had announced that it would invest RMB413 million in Jiangsu Lithitech Co., Ltd., an upstream supplier engaged in the production of LMFP. It reportedly had a production line capable of producing 2,000 tons of LMFP per year, and recently indicated that it wanted to build a new line with annual LMFP output capacity of 3,000 tons.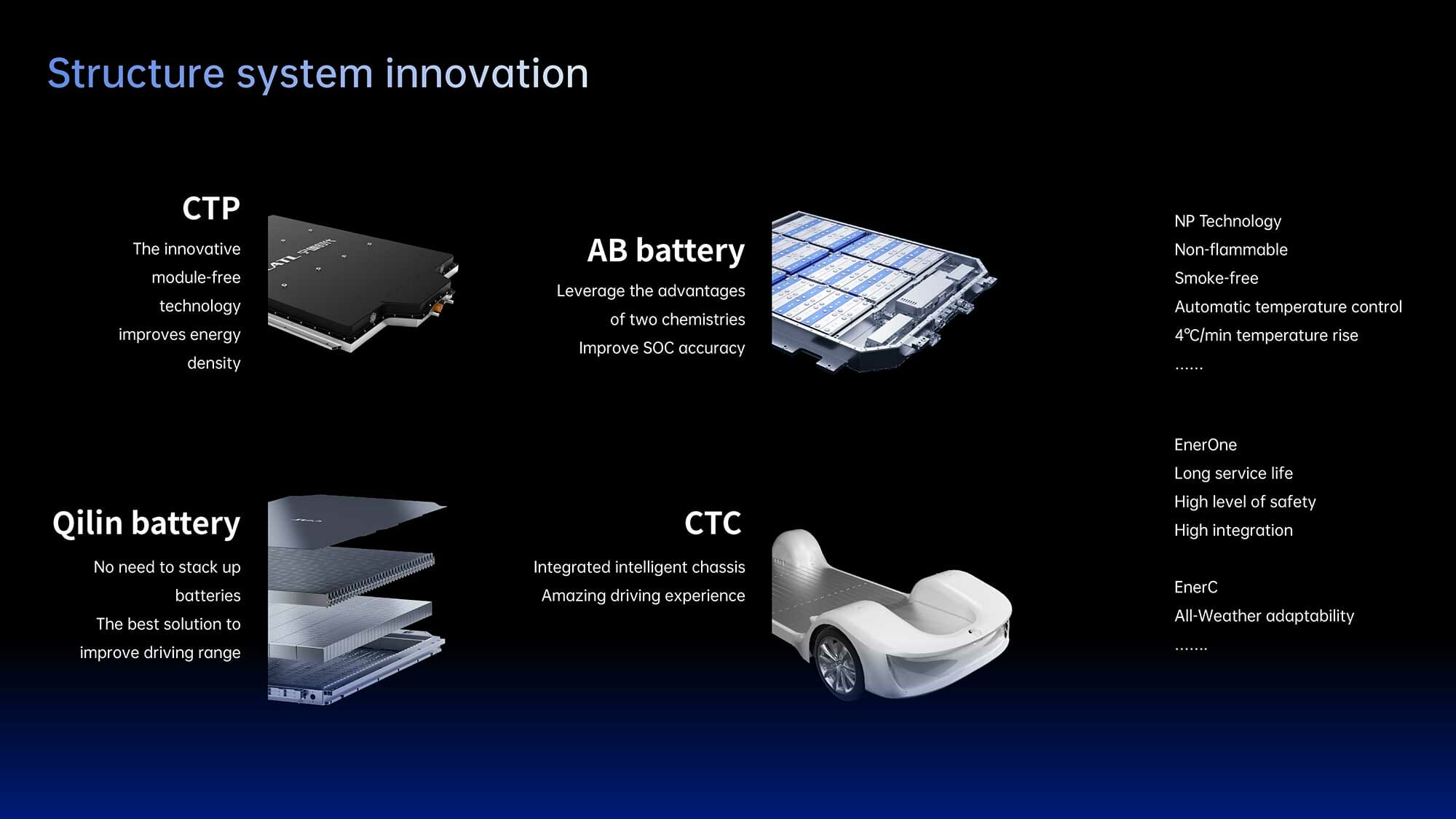 Media reports also indicate that other battery cell suppliers like Sunwoda and EVE Energy are also conducting M3P testing with OEMs, and upstream suppliers like Beijing Easpring Material Technology Co., Ltd. and Ningbo Ronbay Lithium Battery Material Co., Ltd. have also earmarked projects for LMFP. Even BYD, Gotion and NIO are conducting relevant research.
The view in the power battery industry is that LMFP batteries will gradually replace traditional LFP batteries and become the mainstream cell chemistry for phosphate-based batteries and will continue to outpace NCM batteries in terms of market share. In the first half of this year, the share of LFP and NCM batteries in OEM installation in China reached 58.5% and 41.4%, respectively.
Globally, LFP batteries accounted for roughly a third of the market in 2021, much lower than that of NCM batteries which was over 60%. A recent report from TrendForce indicates that starting in 2024, the global market share of LFP batteries will overtake that of NCM batteries.
Given that Tesla has been using LFP in some entry-level versions of the Model 3 since last year and nearly half of the vehicles it produced in the first quarter of this year were equipped with LFP batteries, as well as CEO Elon Musk's fervor toward LFP and many other western automakers' pivot toward LFP batteries (e.g. Ford's recent announcement with CATL), the M3P or LMFP as a sub-variation of the LFP could gain traction pretty fast. Given that M3P batteries theoretically offer higher energy density than LFP batteries yet cost less than NCM batteries while keeping safety on par, it could be crucial in addressing affordability of EVs with higher ranges. And, given activities in the upstream LMFP material production capacity, M3P could be the next LFP.
For the foreseeable future, we are going to see continued structural innovation (think CTP, CTB, CTC, etc.) and chemistry innovation in the battery competitive landscape, and CATL will be in the thick of it.
Report by Lei Xing.
Image courtesy of CATL