【日本語訳記事】
世界に先駆け中国の「CATL」がゼロカーボンのEV用電池工場を設立
CATL announced on March 25 that its wholly-owned subsidiary CATL-SC (Sichuan Contemporary Amperex Technology Ltd.) had earlier in the month received the PAS 2060 certification in carbon neutrality from the world's leading testing, inspection and certification company SGS, making the plant the world's first zero-carbon battery factory.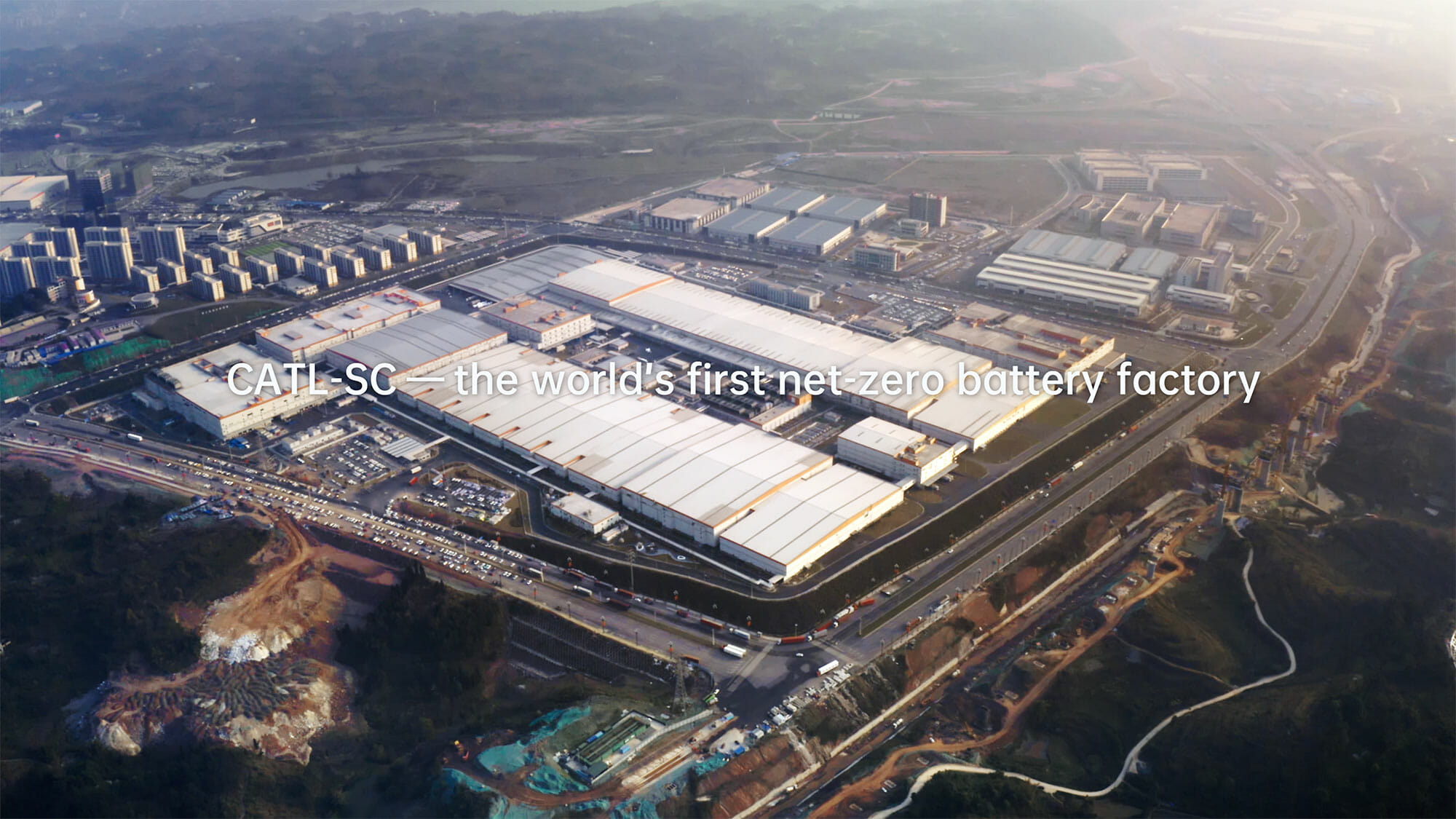 Located in Yibin, southwest China's Sichuan Province, CATL-SC was founded in October 2019 with a total investment of over RMB50 billion ($7.58 billion). Covering total floor area of over 4,000 hectares, the facility will be built in 10 phases. Upon completion, annual output capacity will exceed 200 GWh, making it one of the world's leading lithium-ion battery production bases.
As they say, it's all about location. The northern part of the city of Yibin is traversed by three rivers – namely the Jinsha River, Minjiang River and Yangtze River – totaling over 600 rivers and brooks of different sizes, providing a superior natural environment, unique geographical local and most importantly, abundant water resources. This enables the plant to reduce 400,000 tons of carbon emissions every year as more than 80 percent of its energy consumption comes from hydropower. There are nine medium rivers among the 600 rivers and brooks that provide a combined drainage area of over 500 square km.
Aiming for an enclosed recycling system of materials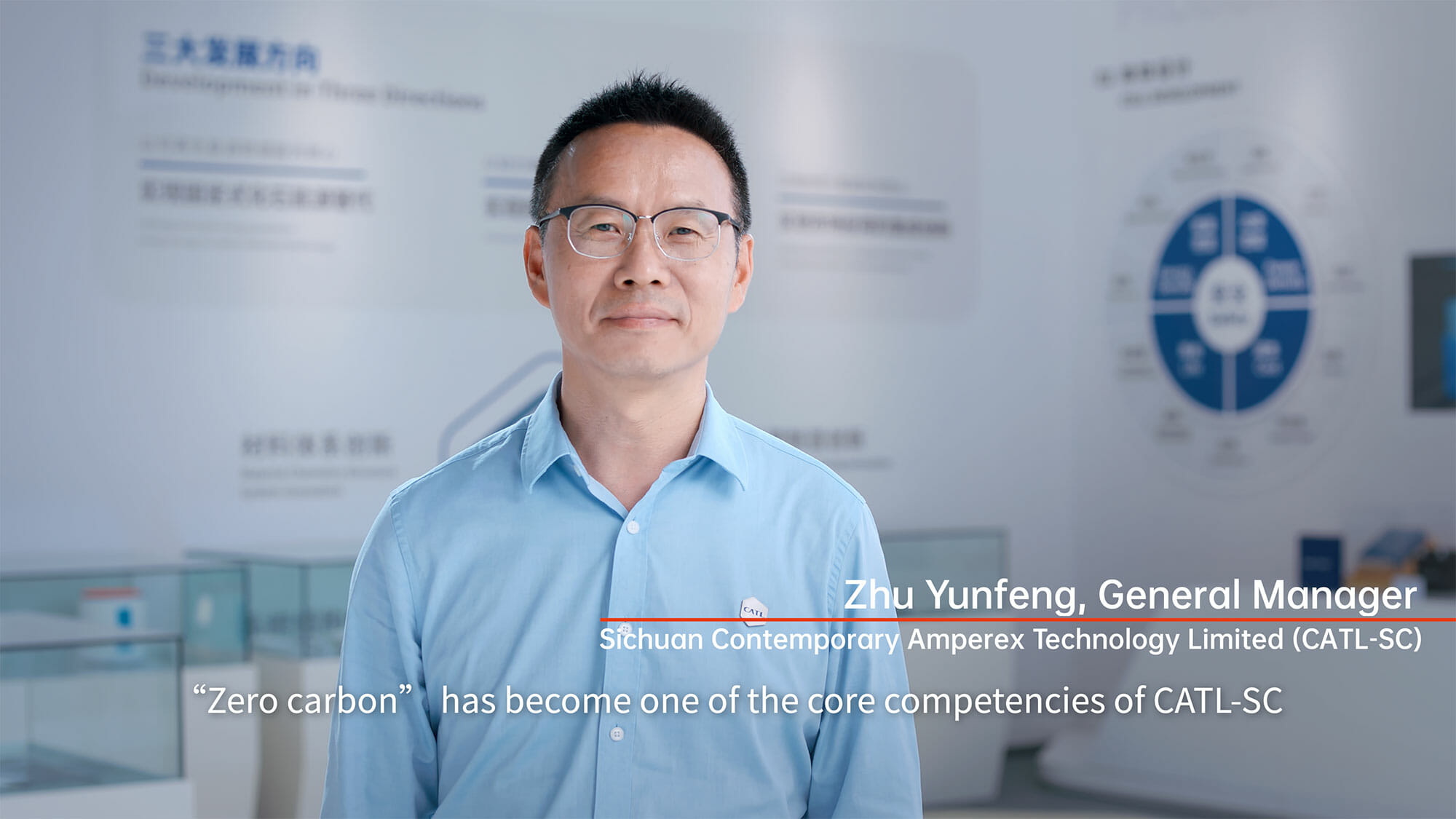 The plant itself, according to Zhu Yanfeng, general manager of CATL-SC, had begun to craft a zero-carbon roadmap at an early stage of its establishment focused on continuous innovation in energy utilization, transportation, logistics and manufacturing. It is therefore able to produce more products of higher quality with less raw materials and carbon emissions.
In terms of green manufacturing, CATL-SC has built a central control and management system for digital production. Equipped with global visual management, it has significantly reduced process losses, and with the support of an AI visual inspection system, which features automatic learning and extraction of defect characteristics, it has helped improve the detection rate in processes such as slitting and calendaring. All the waste produced during manufacturing will be recycled, and the recovery rate of precious metals such as nickel, cobalt and manganese can reach 99.3 percent.
On the energy utilization side, it has developed a smart plant management system, which enables the interconnection of data through automatic capture of the plant system data and equipment operation data. Meanwhile, the systematic facility management platform, which includes the Factory Affairs Monitoring System, the Energy Management System and the Operation and Maintenance Management System, helps to realize the safe, reliable, high-efficiency and low-carbon operation of the factory. For equipment groups with high-energy consumption, by using a global optimization algorithm, it has calculated each sub-equipment's operating parameters with the lowest total energy consumption of the system.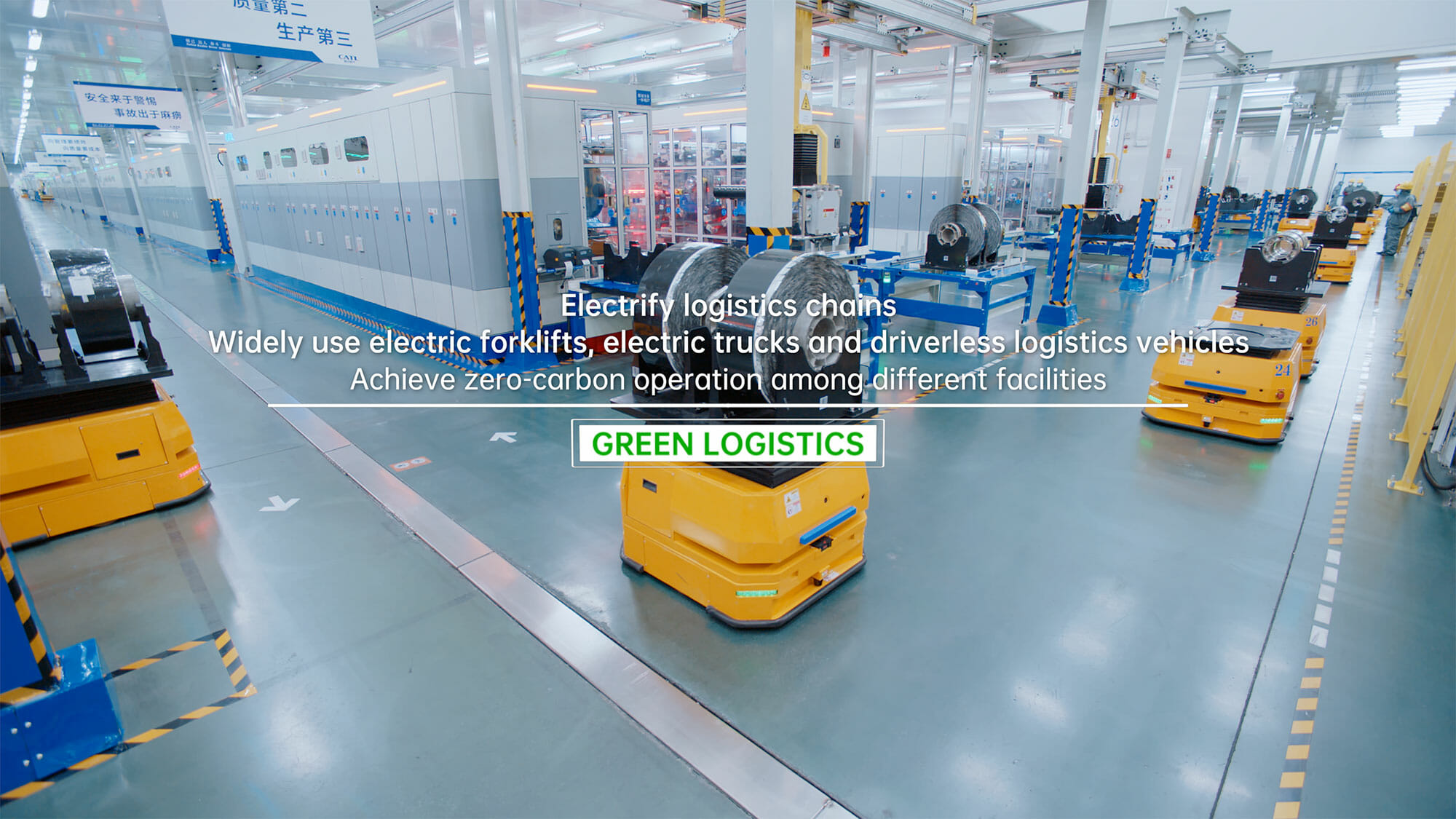 Logistics chain and factory transportation have been upgraded by widely applying driverless logistics vehicles and electric forklifts which enable zero-carbon operation among supplier factories, raw material warehouses, processing factories, finished product warehouses, and customers' factories. At the same time, employees are encouraged to use EVs and shared mobility, thus reducing their carbon footprint in all aspects of production and life.
Contribuion to the global carbon neutrality goal
CATL-SC has also established a zero-carbon cultural program consisting of carbon neutrality lectures, public welfare forest activities, lakeside plogging and garbage sorting education in schools.
CATL says that the certification marks a significant milestone towards its carbon neutrality goals, and CATL-SC sets an example of how battery production can be carbon neutral. CATL plans to replicate its experiences in the "lighthouse factory" in other facilities to achieve carbon neutrality for all its 10 production bases worldwide to build a more sustainable industry ecosystem and contribute to the global carbon neutrality goal.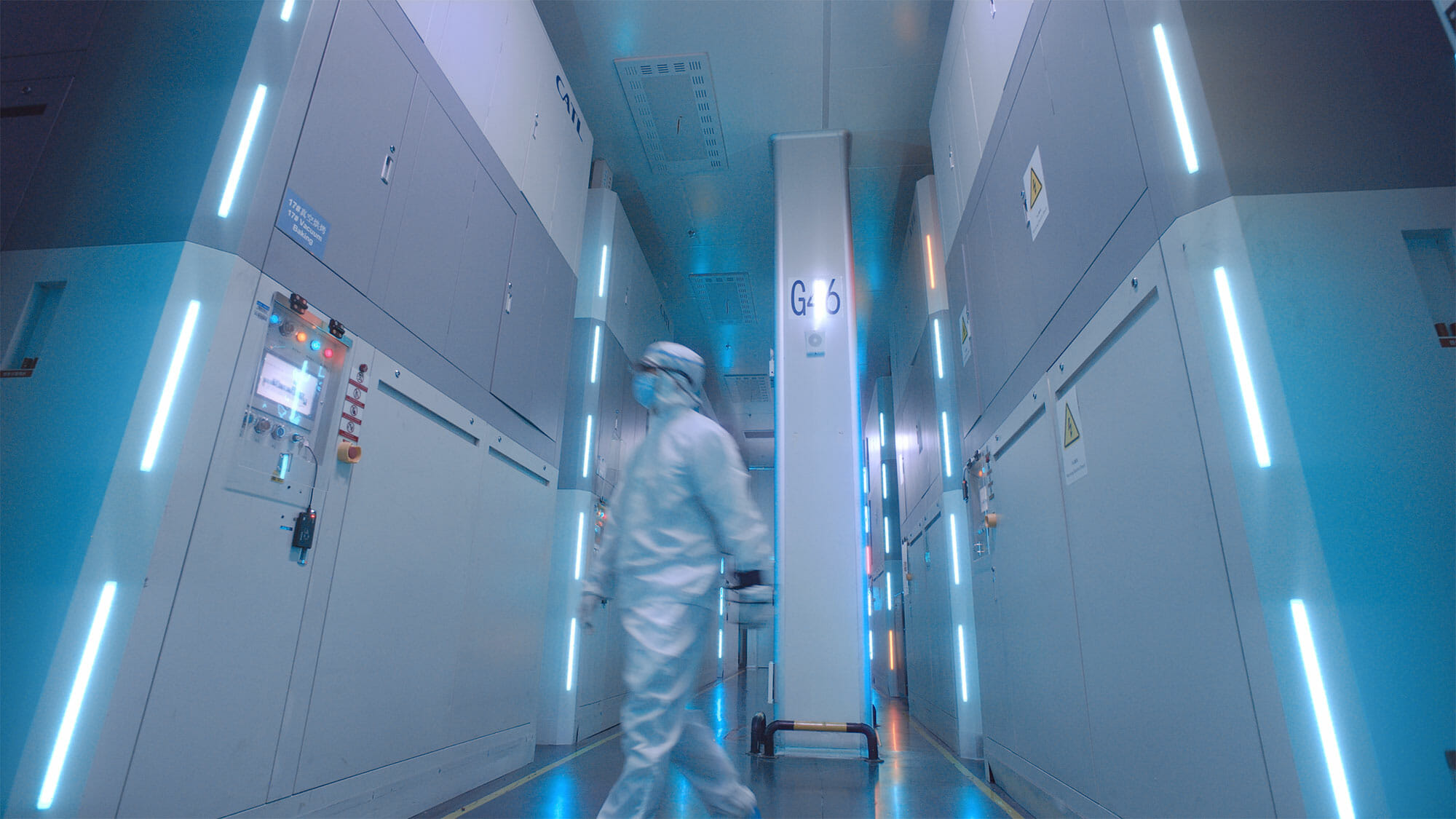 It's been a busy year so far for CATL.
In January, it launched its battery swapping brand EVOGO featuring "Choco-SEB" modular battery packs.
In February, it broke ground for the CATL (Shanghai) Intelligent Technology Cell to Chassis (CTC) Project and the second phase of Ruiting Contemporary Amperex Technology (Shanghai) Ltd. Intelligent Power System Project in Lingang, Shanghai, where Tesla's Giga Shanghai is based, with total investment of RMB2.8 billion ($443.7 million).
And just last weekend, CATL teased its third-generation CTP (cell to pack) technology, internally called the "Kirin" battery, which it says has 13 percent higher capacity than 4680 batteries and leads the industry in system weight, energy density and volumetric energy density. The "Kirin" battery is expected to be officially announced at an event in April.
According to the most recent data released by South Korean market research firm SNE Research, CATL's installed global power battery capacity in 2021 was 96.7 GWh, up 167.13 percent from 36.2 GWh in 2020 and almost accounting for a third of the global market. Last year was the fifth consecutive year in which CATL held the position as the world's largest power battery supplier.
Report by Lei Xing