2022 is shaping up to be a pivotal year for China's auto industry.
The new energy vehicle market is headed for another record year with sales expected to top 5 million units and account for close to 20 percent of overall vehicle sales, following a breakthrough year in which NEV sales grew 2.5X to more than 3.5 million units. Chinese consumers will be able to receive NEV purchase subsidies until the end of the year, when they completely phase out.
Foreign investment in auto manufacturing is no longer restricted by equity requirements, which were lifted at the beginning of the year. Several foreign automakers have already made relevant moves to increase stakes in their existing joint ventures. But in the NEV game, foreign automakers in general are still playing catch up with their Chinese counterparts, who are looking to build on last year's momentum and push their overall share of the passenger vehicle market to more than 50 percent as well as export volumes.
Both OEMs, tech companies and autonomous driving startups are actively expanding their AV game by either offering higher levels of automated driving features via better software and hardware like LiDARs or rolling out Robotaxis to more regions.
All while navigating around supply chain disruptions caused by the global chip shortage and confronting regional COVID-19 outbreaks that seem to have worsened over the past few days. Not to mention the ongoing Russian Ukrainian war that has further disrupted the supply chain.
Commentary from executives in "two sessions"
This is the backdrop against the country's "two sessions" – annual sessions of China's top legislature and political advisory body – which were held from March 4-11 in Beijing. The fifth session of the 13th National People's Congress (NPC) and the fifth session of the 13th National Committee of the Chinese People's Political Consultative Conference (CPPCC) aim to chart the course for economic and social development in the new year and beyond.
As one of the country's pillar industries, the auto industry plays a key role in economic and social development due to its massive scale and direct/indirect jobs involved along the supply chain. The health of the auto industry will be crucial to the country's target to achieve a GDP growth of 5.5 percent this year, as announced by Chinese Premier Li Keqiang in his delivery of the Government Work Report, which also called to "continue to support consumption of NEVs."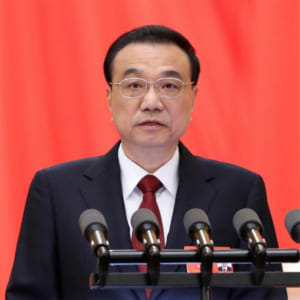 Many chairmen or CEOs of major Chinese automakers are also NPC or CPPCC deputies, and the "two sessions" is the time of the year in which they lobby policy support on various aspects of the industry through motions and proposals they submit. It was no different this year: more than a dozen chairmen or CEOs submitted a variety of motions and proposals centered on chips, batteries, charging infrastructure and AVs.
The global auto industry was hit hard by the chip shortage last year, cutting production by roughly 10 million units, including around 2 million units in China. "This is an issue that we will try to resolve in earnest this year," said Lin Nianxiu, deputy director of the National Development and Reform Commission (NDRC) at a press conference held by the State Council Information Office on March 7. "We must tackle this issue faced by the auto and other manufacturing industries. The key is to maintaining supply chain stability and ensure smooth economic cycle."
Quite a few of the motions and proposals from auto execs called for the strengthening of the domestic chip industry.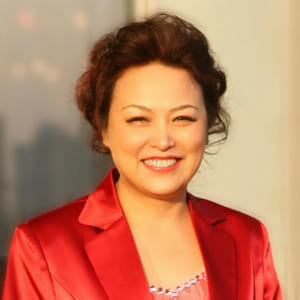 Wang Fengying, NPC deputy and president of Great Wall Motor, suggested China prioritize resolving the chip shortage in the short-term but strengthen domestic industrial footprint in the mid-term to achieve autonomous control and create a mechanism to cultivate and attract talent for long-term sustainable development.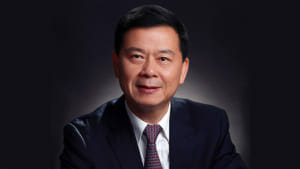 Zeng Qinghong, NPC deputy and chairman of GAC Group, suggested that China stabilize the relevant markets by strengthening enforcement and supervision, and regulate and control disorderly increase in raw material prices to alleviate cost pressures. He also suggested China invite foreign chip manufacturers to invest locally and set up a chip and key raw material emergency reserve mechanism, accelerate establishment of domestic chip supply chain footprint and achieve breakthroughs in bottleneck areas such as R&D, manufacturing and packaging.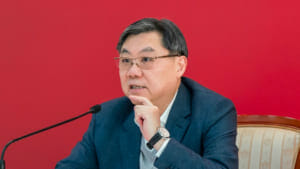 Chen Hong, NPC deputy and party secretary & chairman of SAIC Motor, suggested that different stakeholders work together to formulate a set of technical codes and standards for automotive grade chips, and form a third-party inspection and certification platform. He also suggested China establish a dedicated fund and accelerate the formation of R&D, manufacturing and application capabilities of domestic large computing power chips. Zhang Xinghai, NPC deputy and chairman of Chongqing Sokon Group, suggested that China establish dedicated departments within relevant ministries and commissions to formulate automotive chip industry development top level design and relevant measures, proactively attract global leading chipmakers to invest in local manufacturing and encourage OEMs to work directly with chipmakers to push innovation in R&D, industrialization, and management.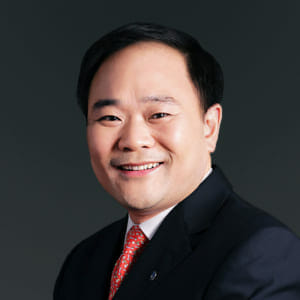 Batteries and charging infrastructure were also on the minds of many executives. Eric (Shufu) Li, NPC deputy and chairman of Geely Holding Group, which is one of several companies investing big in battery swapping, suggested that China accelerate standardization of battery swapping in terms of connector hardware and software protocols, power swap station form factors and battery packs, so that battery packs can be swapped among different OEMs, stations, and models. Li also called for relevant policy and regulatory support to optimize certification of battery swappable vehicles by establishing a dedicated cataloguing/product circular system where vehicles and batteries are certified separately. In addition, land and public parking resources should be made available for the construction of power swap stations and relevant approval processes streamlined, according to Li.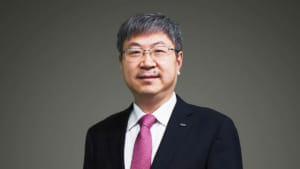 Yin Tongyue, NPC deputy and party secretary & chairman of Chery Automobile Co., Ltd., suggested that relevant policies be drafted to bring battery materials like nickel, colbalt and lithium into China's strategic reserve resource management, dedicated funds be established, and overseas battery material resources be acquired by domestic Chinese companies to ensure safety of NEV supply chain. According to SNE Research, global EV battery demand is expected to reach 477 GWh by 2023 with a shortfall of about 18%, and further to 1,400 GWh by 2025 with a shortfall of about 40%.
In the area of battery safety, Great Wall Motor's Wang suggested that China establish regulations mandating the application of battery thermal runaway protection technologies, making them standard on all EVs that come out of the factory. Last year, China had more than 3,000 cases of EVs catching on fire with most of the cases related to batteries, according to Wang.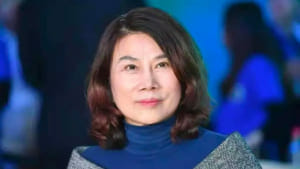 Dong Mingzhu, NPC deputy and chairman of electric appliance giant Gree, which controls its Gree Titanium battery subsidiary, suggested that China establish enforcement mechanisms to ensure the safety of batteries from production to recycling, and that battery safety monitoring standards be improved and lithium battery recycling and reuse markets be better regulated.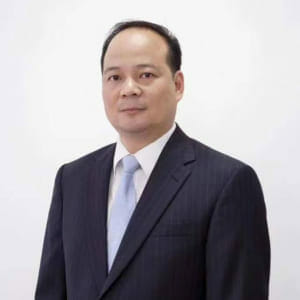 Robin Zeng, CPPCC deputy and chairman of CATL, the world's biggest EV battery supplier, suggested that China accelerate exploration and development of domestic lithium resources to ensure supply safety and strengthen innovation and technology advancement to improve effective and circular use of resources. He also suggested the country strengthen supervision on lithium battery logistics and establish a supervision mechanism based on credit and adopt differentiated administrative measures for the transport of lithium batteries depending on location or size.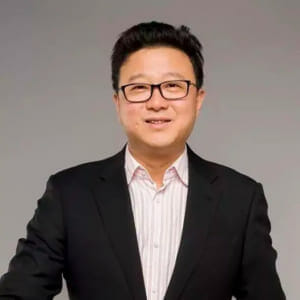 Ding Lei, CPPCC deputy and CEO of Chinese internet portal Netease, suggested that China accelerate R&D of sodium ion batteries and utilize the country's abundant sodium resources, and explore the adoption of NEV battery "leasing" models to reduce resource wastes and encourage the reuse and recovery of batteries.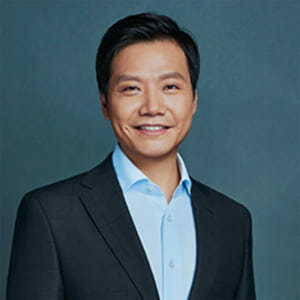 Lei Jun, NPC deputy and founder, chairman & CEO of Xiaomi, which is launching its first smart EV in 2024, suggested China accelerate the construction of high-power fast charging infrastructure by establishing a plant for a next generation high power fast charging network with standardized technical requirements and communication protocols stipulating construction scale, land use and charging capacity. A national innovation collaboration platform should be formed to formulate a catalogue of high-power charging technologies and investment/subsidization should be strengthened and approval processed accelerated for the construction, renovation, and operation of high-power fast charging stations.
Several of these CEOs also called for China to come up with proper mechanisms for carbon footprint and trading.
Xiaomi's Lei Jun, for example, suggested China establish a systematic carbon footprint administrative system for NEVs with a complete, clear and accurate carbon footprint calculation system. Relevant administrative methods on carbon footprint along the entire value chain from raw materials to scrap and recycling should be drafted, a dedicated NEV value chain carbon footprint calculation standards and methods should also be drafted, a relevant NEV lifecycle carbon footprint data platform should be formed that can be shared across the industry, and relevant certification, evaluation and motivation mechanisms should be improved, according to Lei.
CATL's Robin Zeng suggested China accelerate research on battery carbon footprint calculation methods, publish relevant electric power carbon emissions factors and strengthen green certification administrative mechanism for batteries. Chery's Yin Tongyue called for China to accelerate push for NEVs to be included in the country's carbon trading management, and that automakers be allowed to participate in CCER (China Certified Emission Reduction) trading as well as cross-industry carbon trading.
On autonomous vehicles, most of the suggestions called for better and more comprehensive regulatory frameworks.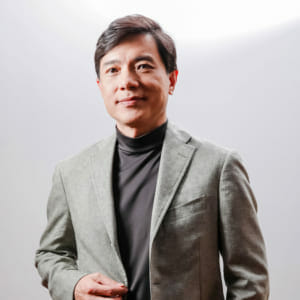 Robin Li, CPPCC deputy and founder, chairman & CEO of Baidu, which recently reached a milestone of having completed 25 million km in L4 autonomous vehicle testing mileage, suggested China establish local policies to allow testing and operation of Robotaxis without safety drivers and pilot zones where these Robotaxis can provide passenger service, accelerate revision of the country's Road Transport Safety Law to support widespread commercialization of AVs, and speed up construction of intelligent transport infrastructure via 5G and V2X to support AVs. The so-called intelligent transport carriers should also be established to oversee construction and operation of intelligent transport projects.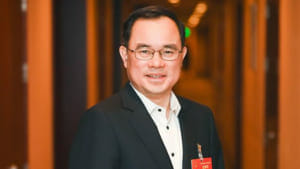 SAIC Motor's Chen Hong echoed Li's comments by also suggesting that China's Road Transport Safety Law clearly define the legality of autonomous driving systems and a responsibility mechanism be established differentiating drivers and AV systems. Zhu Huarong, NPC deputy and chairman of Chang'an Automobile Co., Ltd., suggested relevant legal and regulatory systems be improved on intelligent connected vehicles (ICV), data barriers be broken to increase collaboration and a trusted automotive data circulation channel be established to boost ICV development.
GAC Group's Zeng Qinghong suggested that the Road Transport Safety Law clearly define "machine drivers" and responsible entities in case of traffic accidents. Compulsory stipulations should be established requiring the installation of "blackboxes" for key data storage and cloud backups for intelligent driving vehicles, and relevant legal rules be added identifying legal responsibilities of intelligent driving systems fall with their manufacturers.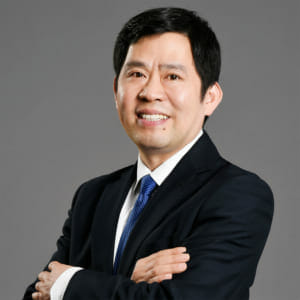 Fang Yunzhou, NPC deputy and founder & chairman of Chinese smart EV startup NETA, suggested China establish a smart vehicle operating system architectural ecosystem involving various stakeholders from government institutions as well as the industry.
Conclusion
As you can see, the motions and proposals submitted by automotive executives at this year's "two sessions" mostly centered on chips, batteries and regulatory and legal frameworks for AVs, involving the most pressing issues related to industry transformation. The first two represent the biggest supply chain bottlenecks currently faced by the industry, while the last is crucial as both private vehicles add higher automated driving capabilities (such as city-level L2+ driving) and Robotaxis proliferate across major cities.
Report by Lei Xing