Japanese version is here.
One of the world's largest auto shows
This was my first time ever attending AutoMobility LA now that I am on this side of the world, at a time of the year that's usually reserved for the Guangzhou Auto Show roughly 7,500 miles away. In fact, the last major auto show that I attended in-person was Auto Guangzhou 2019 exactly two years ago. I found out that LA and Guangzhou are actually sister cities so that might explain why their respective auto shows are held at the same time of the year.
Though AutoMobility LA and the LA Auto Show pale in comparison with the Guangzhou Auto Show in terms of scale such as exhibition space, number of model debuts and press conferences as well as visitor attendance, this year's edition with just a handful of press conferences and model debuts was significant in that several new brands made their first appearances and almost all debuts were EVs, dominated by Asian (old & new) OEMs. There were also quite a few surprising debuts and quirky EVs on display including some Chinese EVs shown by an importer (no Chinese OEMs or brands exhibited officially).
High Expectations for Fisker Ocean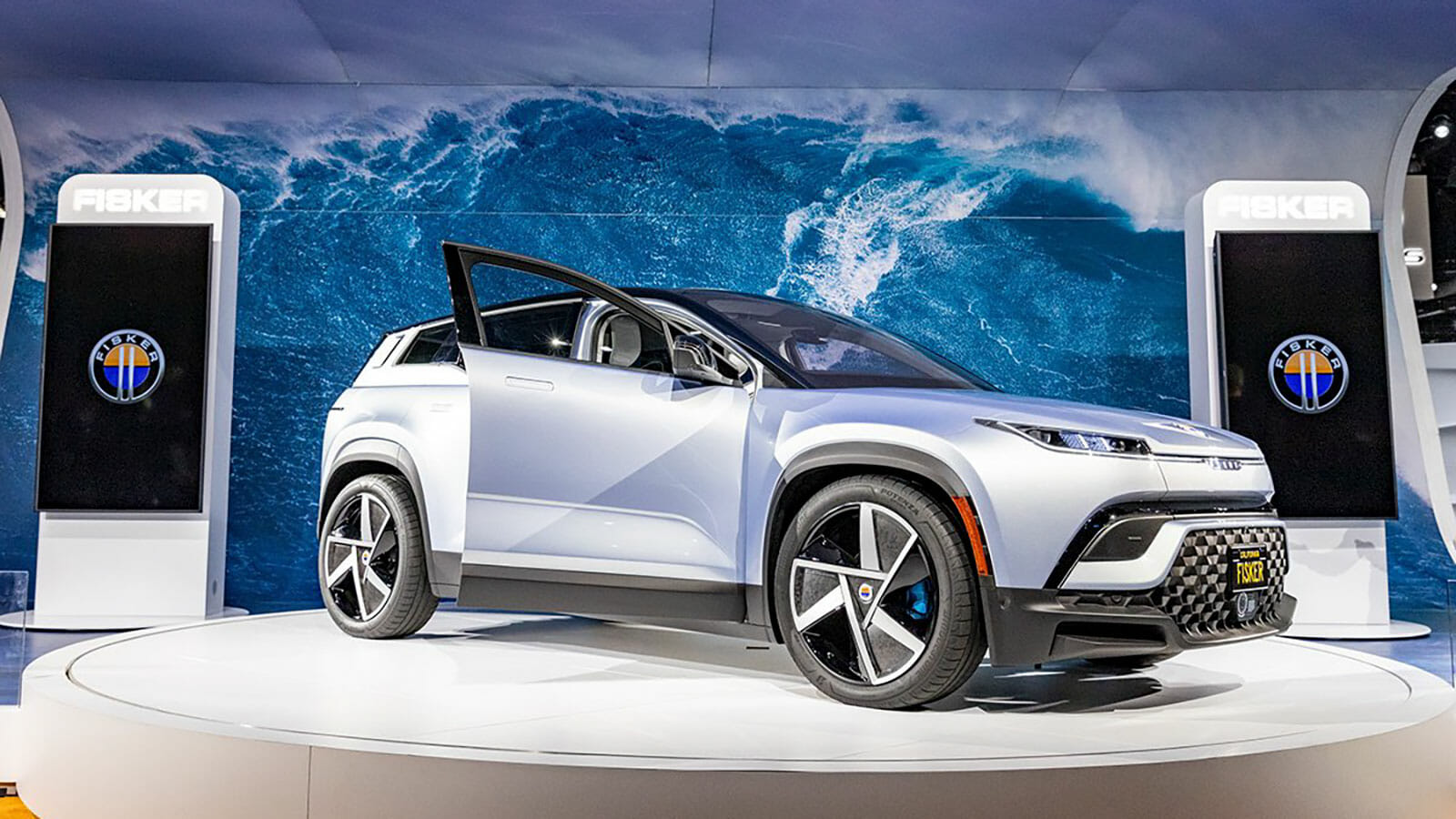 One of the most anticipated debuts at the show was the production-intent version of the Fisker Ocean, which had first debuted in its concept form nearly two years ago at CES 2020. Fisker Inc., the U.S. smart EV startup founded by Danish-American and industry veteran Henrik Fisker best known for designing the BMW Z8, Aston Martin DB9, Aston Martin V8 Vantage and Fisker Karma, has set a target to start production of the Ocean at its partner Magna Steyr's Graz-Austria manufacturing facility on November 17, 2022, exactly a year from its debut in LA.
The Ocean will be available in three trim levels: the $37,499 base Sport single-motor FWD version with a range of 250 miles powered by CATL's LFP battery pack, the $49,999 Ultra version with a range of 340 miles and the $68,999 Extreme version with a range of 350 miles, both powered by CATL's NMC battery pack. The Extreme version, in particular, is equipped with a SolarSky roof which can produce up to 1,500 miles per year and beyond 2,000 miles under ideal conditions. In addition, the launch edition Ocean One, basically the Extreme edition with a commemorative digital signature, will be available but only limited to the first 5,000 units produced.
Some of the quirky features of the Ocean, in addition to the SolarSky roof, include a vegan interior with ethically sourced and upcycled materials made from recycled plastic bottles, repurposed rubber waste, worn-out t-shirts, and abandoned fishing nets pulled from the ocean; bi-directional charging that allows the vehicle to charge a house for up to seven days; a rotating center screen that can swivel from portrait to landscape mode; Park My Car automatic parking assist; and a California mode where with a push of a button the front, rear and liftgate windows open simultaneously to transform the Ocean into a convertible. 
Henrik Fisker told me in an interview that progress toward SOP is so good that by the end of March 2022, two vehicles will be built per day, and deliveries could even start before the planned November 2022 SOP. The company aims to build 40,000-50,000 Oceans in 2023 and well over 100,000 in 2024. With respect to China, he said eventually Fisker will have to manufacture vehicles there but for the short-term it might import some vehicles in the beginning to build the brand there and that could happen as early as the end of 2023.
Vietnamese automaker VinFast:designed by Pininfarina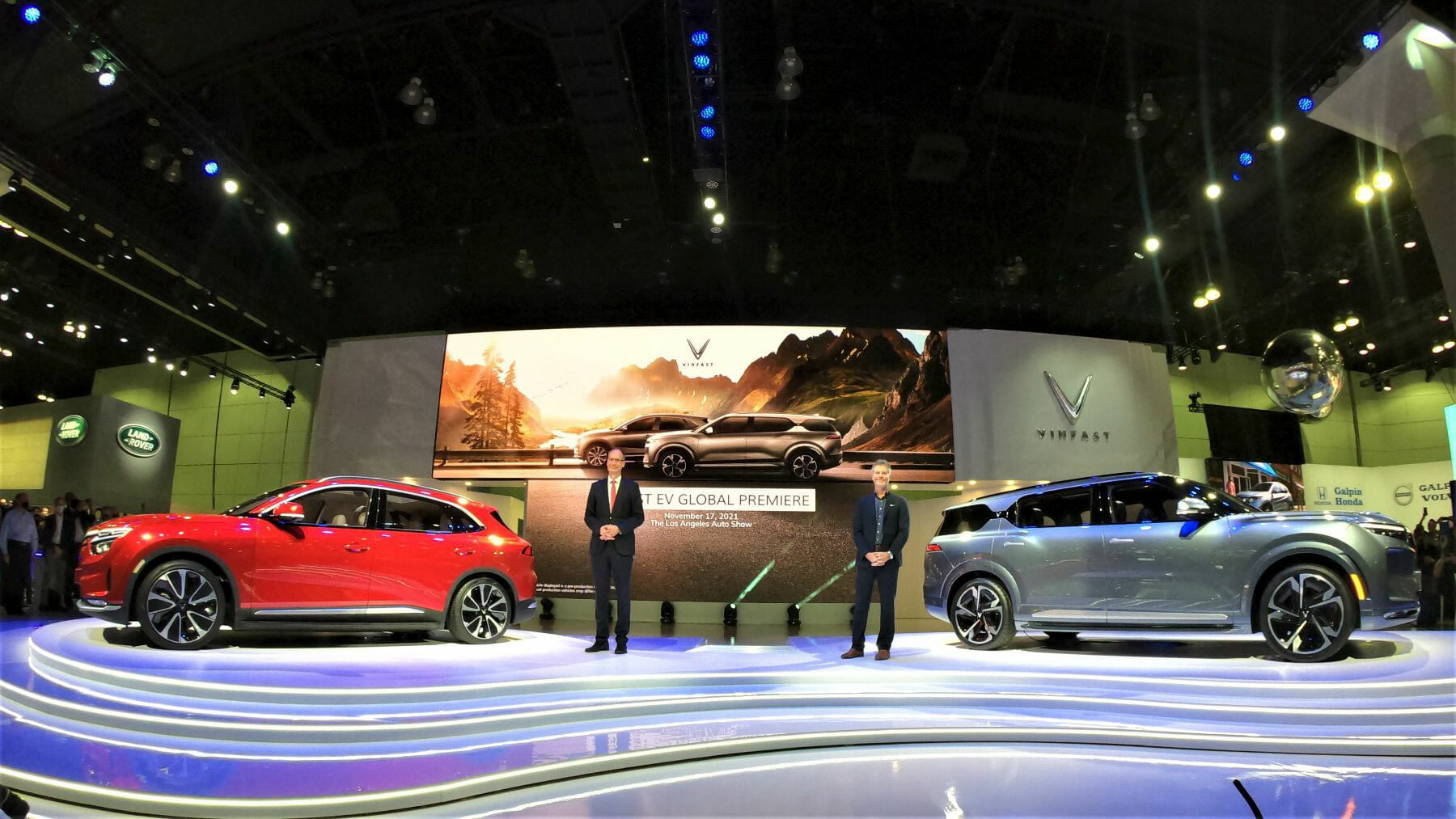 The other most anticipated debut was the VF e35/e36 electric SUV duo from Vietnamese automaker VinFast, marking the official introduction of the VinFast EV brand to the North American market, with pre-order set to begin in the first half of 2022 and deliveries to commence by the end of 2022.
Established only in 2017 as a member of Vietnam's leading private multi-industry group Vingroup, VinFast recently established its U.S. headquarters in the Playa Vista area of LA. VinFast owns a state-of-the-art manufacturing facility in Hai Phong, Vietnam with annual production capacity of 250,000 vehicles. The VF e35/e6 are expected to be produced there and imported into the North American market. Spearheading VinFast's global expansion efforts will be Michael Lohscheller, CEO of VinFast Global and former CEO of Opel.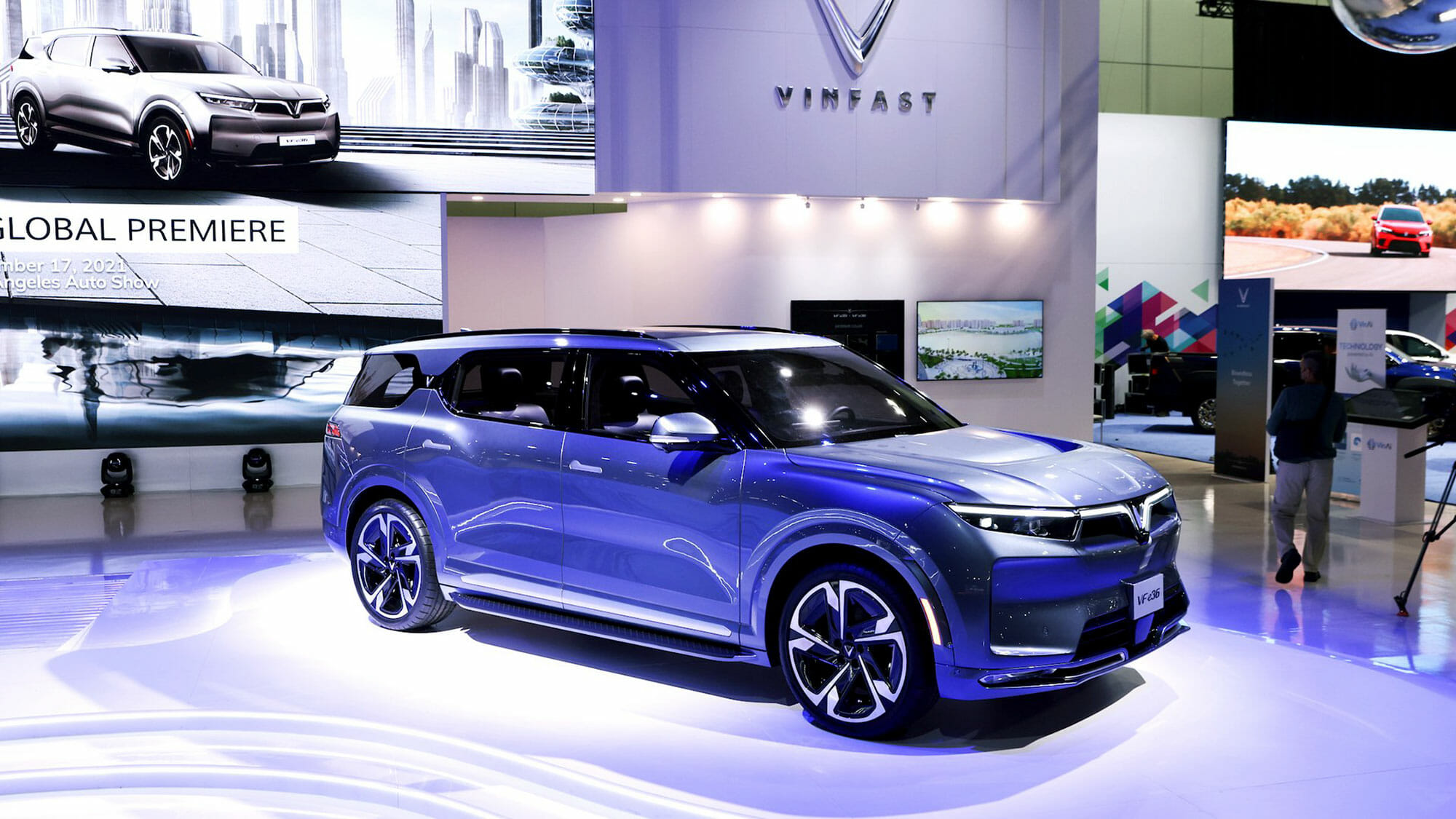 Both the VF e35, a compact crossover, and the VF e36, a larger-sized SUV, were designed by Italian design house Pininfarina. Both integrate ADAS featuring Lane Assist, Collision Warning, Driver Monitoring, Fully Automated Parking, Summon Vehicle, and more. They are also equipped with Smart Infotainment, including in-car control features with Voice Assistant, Virtual Assistant, and E-Commerce Services, among others. The perceptive quality of the two vehicles is well done, but the question remains whether VinFast can find a niche in the U.S. market, convince U.S. buyers, and follow the footsteps of Japanese and Korean automakers in making successful inroads and beating Chinese brands to the punch.
Hyundai and Kia support 350kW charging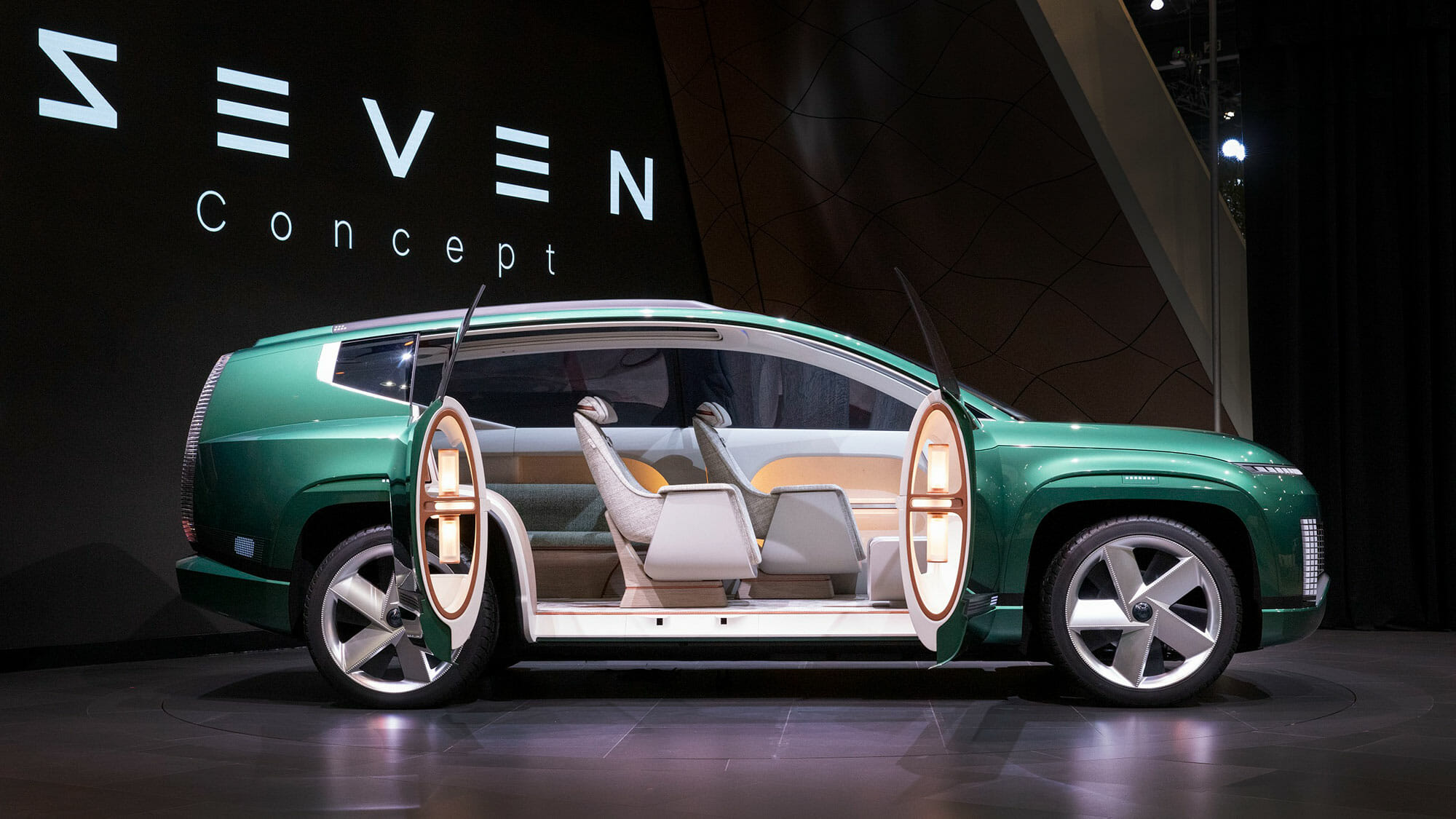 Speaking of the Koreans, both Hyundai and Kia had huge presence at the show with the global debut of the SEVEN Concept and Concept EV9, respectively. Both are based on parent company Hyundai Motor Group's Electric Global Modular Platform (E-GMP), and both preview the second models in each of the brand's dedicated EV lineup, following the IONIQ 5 and EV6. Oh, both were funky looking with unorthodox proportions.
The Hyundai SEVEN Concept will likely become the IONIQ 7 SUEV (sport utility electric vehicle), as Hyundai calls it. Though the strange proportions make it instinctively divergent from a typical SUV: the low, leading edge of the hood, a single, streamlined roofline and elongated wheelbase communicate a clear break from traditional SUVs. The premium lounge style interior with alternative seating layout and pillarless coach doors embody Hyundai's future vision of autonomous mobility, while a sustainable and hygienic mobility environment is ensured with the use of various eco-friendly materials as well as Hygiene Airflow System and UVC Sterilization features. The SEVEN is engineered to achieve a target range of over 350 miles and is capable of charging from 10% to 80% in about 20 minutes with a 350-kW charger.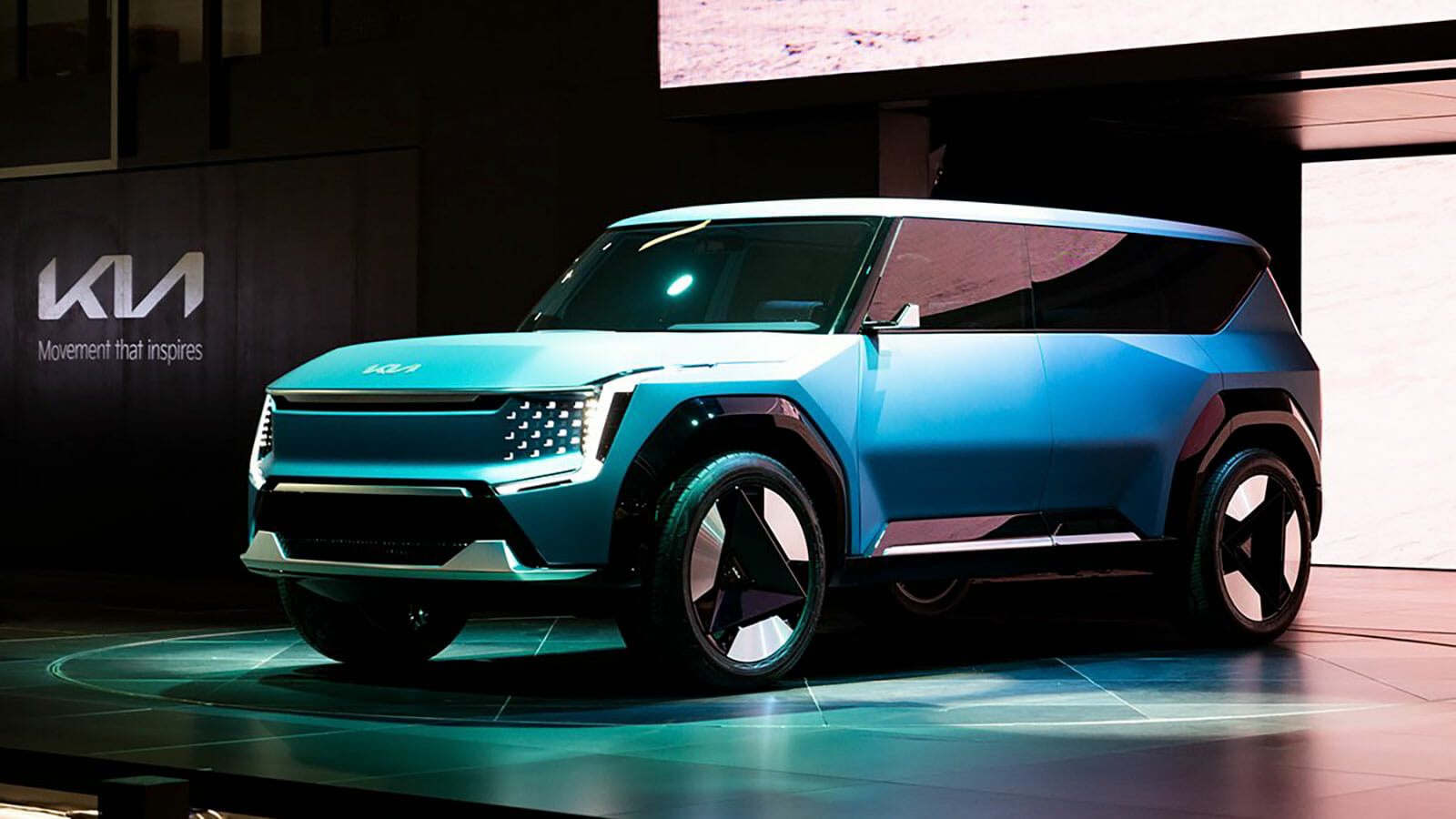 The Concept EV9's adventurous and angular exterior is heavily influenced by the groundbreaking new design language from Kia called "Opposites United" and adopts a new Digital Tiger Face façade reinterpreted for the BEV era. Measuring 4,930 mm in length, 2,055 mm in width, 1,790 mm in height with a wheelbase of 3,100 mm, the Concept EV9 delivers driving range of up to 300 miles. And like its SEVEN sibling, it also features next-generation ultra-fast charging technology with a 350-kW charger that allows its battery to replenish energy from 10% to 80% in 20-30 minutes.
The Subaru Solterra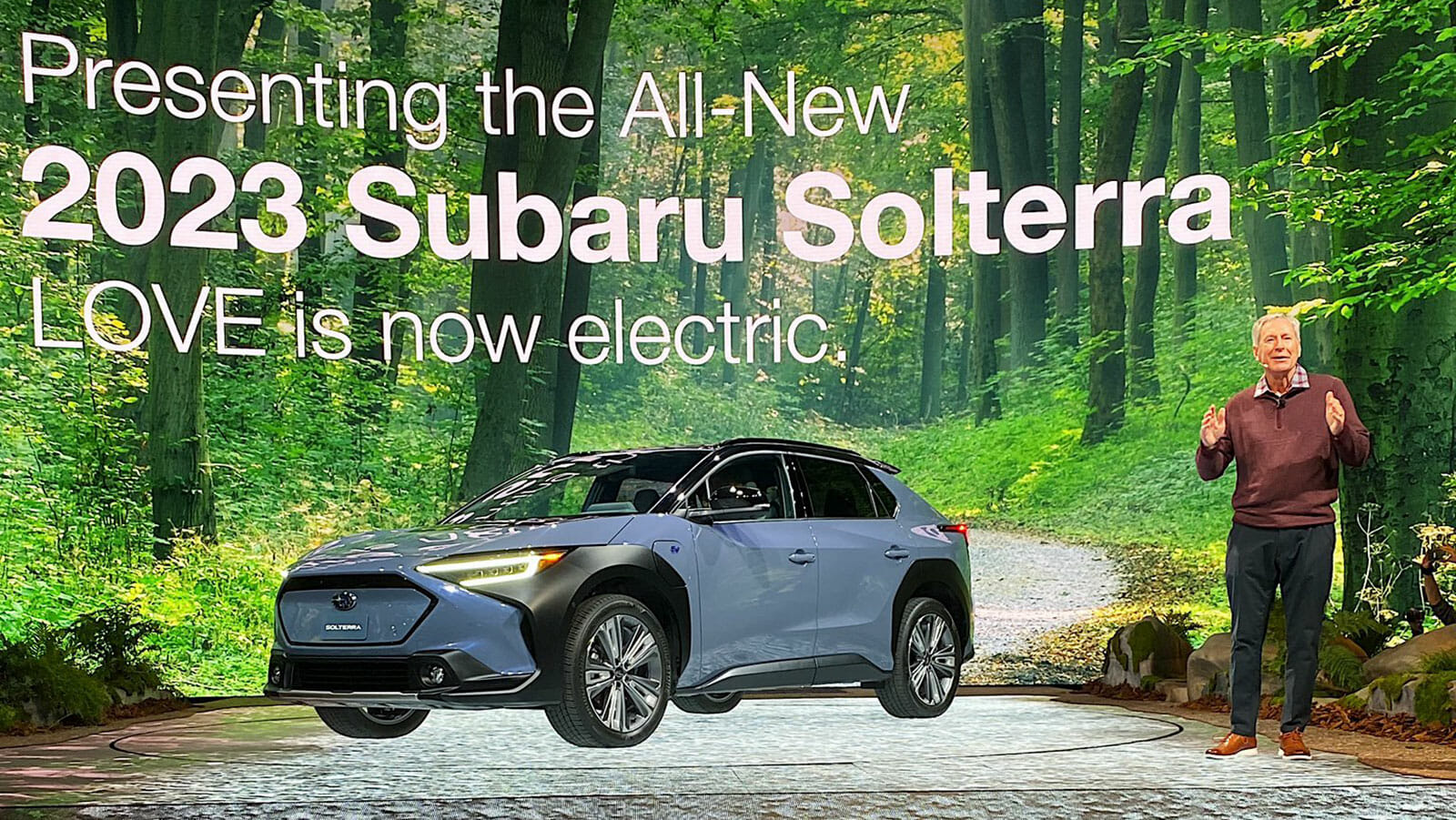 The Subaru Solterra already had its online world premiere on November 11 but made it to both LA and Guangzhou as auto show premieres. Based on the e-Subaru Global Platform jointly developed with Toyota, the Solterra is essentially the sister model to the Toyota bZ4X, which is based on the similar e-TNGA platform dedicated to EVs. Both models represent the first true dedicated EV from the two brands.
The Solterra, named by combining the Latin words for "sun" and "earth," is the first AWD EV to feature Subaru's legendary Symmetrical All-Wheel Drive. Packed with next-generation features inside and out, the Solterra offers 8.3 inches of ground clearance, a 12.3-inch touchscreen, up to 126 cubic feet of passenger space, up to 30 cubic feet of cargo space, EyeSight Driver Assist technology with 360° Surround-View Camera System and the trusted reliability of a Subaru. The StarDrive powertrain provides an estimated range of over 220 miles with a variety of options for fast and convenient charging, both at home and on the go. Here in the U.S., owners have access to over 38,000 public charging stations across the country with Level 2 or Level 3 DC fast-charge options. Solterra features DC fast-charge capability that when paired with a L3 charger replenishes 80% battery capacity in less than an hour.
The launch of the Solterra will start by mid-2022 in markets including Japan, the U.S., Canada, Europe and China. In the U.S., three trims – Premium, Limited and Touring – will be offered.
New variants for the Porsche Taycan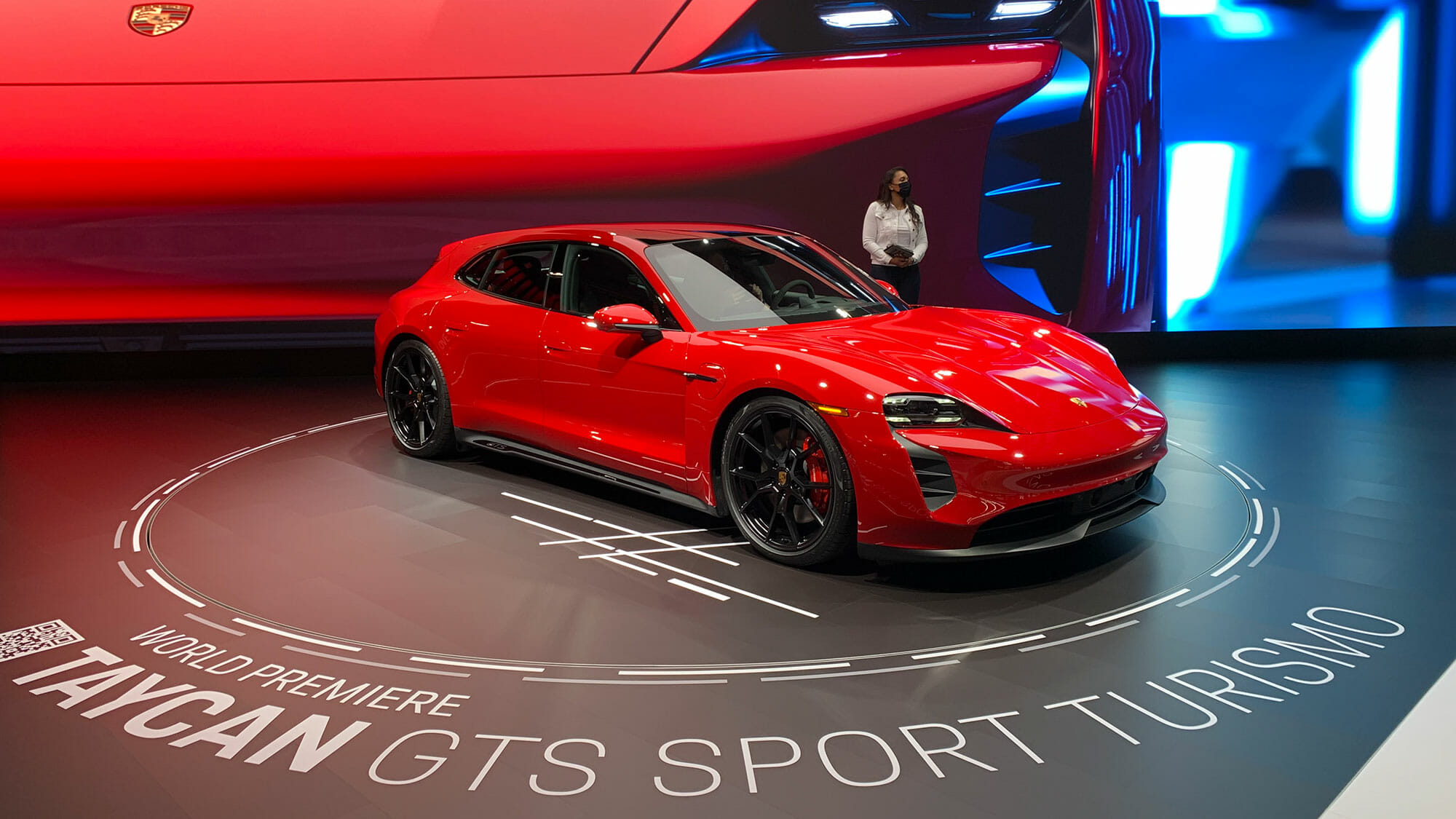 Porsche has always had a big presence at the LA Auto Show, and this year it was no different. Back in 2019, the Taycan 4S had its global premiere here. This year, it brought five world premieres including two new variants for the Taycan: the GTS and GTS Sport Turismo.
The Taycan GTS represents the first fully electric GTS variant in Porsche history, while the Taycan GTS Sport Turismo represents the third body style of the Taycan. Slotted between the Taycan 4S and Taycan Turbo, both GTS models feature the same permanent magnet single-speed front motor, larger permanent magnet rear motor and two-speed rear transmission, providing total power output of 590 hp with Launch Control. Both come standard with the 93.4-kWh Performance Battery Plus and 800V architecture, translating to high charging speeds of up to 270 kW, meaning the battery can be charged from 5% to 80% in 22.5 minutes, while accelerating both variants from 0-60 mph in 3.5 seconds.
Both Taycan GTS model variants are available to order now and U.S. deliveries will start in Q2 2022. The 2022 Taycan GTS starts at an MSRP of $131,400, while the 2022 Taycan GTS Sport Turismo will be offered starting at $133,300. EPA range and consumption figures will be available closer to delivery.
EV startup "Mullen" made a big splash at the show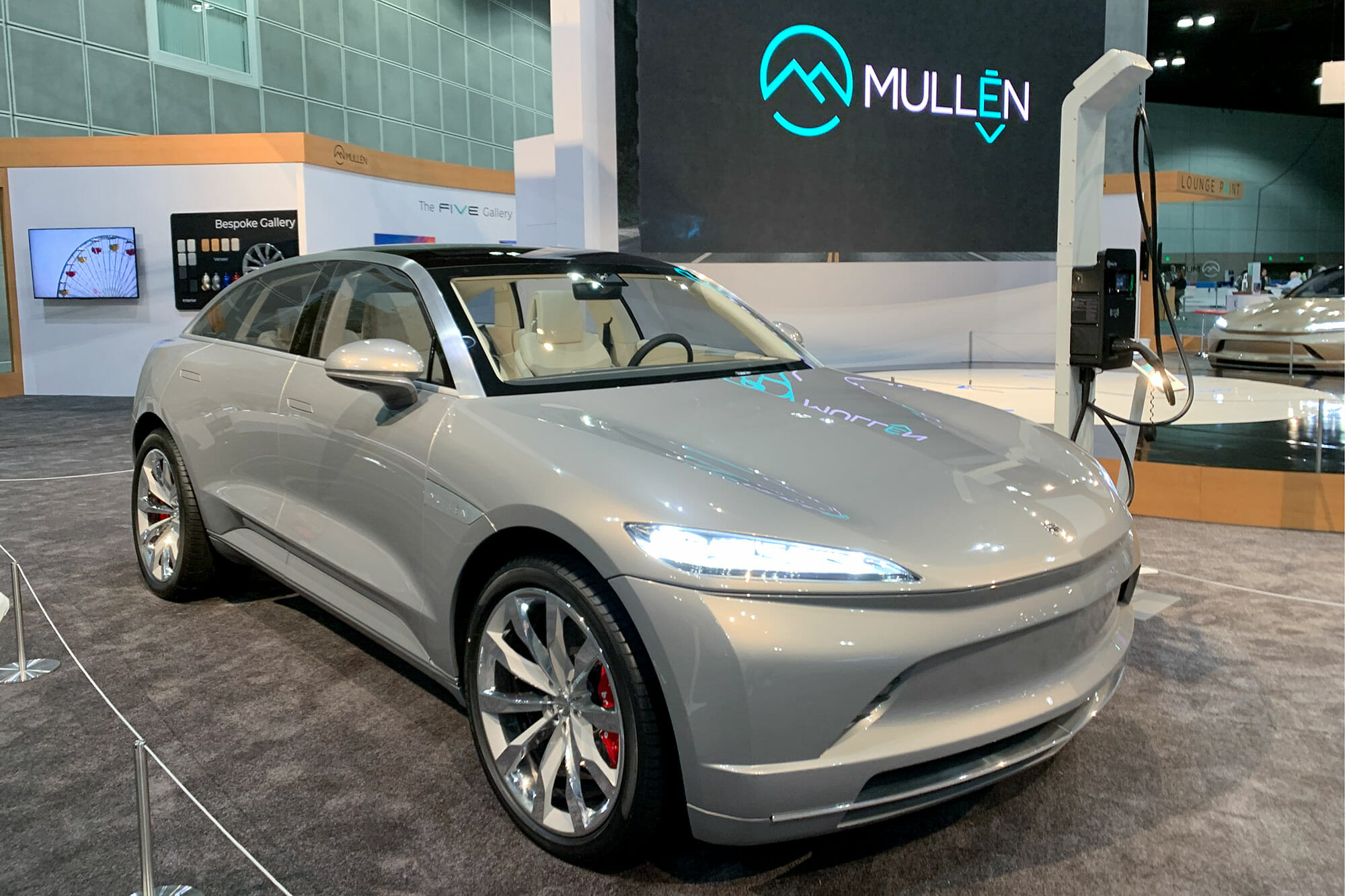 Mullen Automotive Inc., the little-known California-based EV startup founded in 2014 and now listed on NASDAQ as $MULN, made a big splash at the show by unveiling the Mullen Five electric crossover. The car even won the inaugural 2021 Zero Emission Vehicle Award (ZEVAS™), beating out the Lincoln Aviator Grand Touring and Rivian R1S in the "Top SUV ZEV" category.
The design of the Mullen Five is entirely conceived here in the U.S. and the vehicle will be made at a manufacturing facility in Tunica, Mississippi. It will be offered in three model configurations: a volume model, a sportier and sexier Touring version and an intense RS version that will be equipped with carbon ceramic rotors, has 0-60 mph acceleration time of 1.9 seconds (3.2 seconds on the other versions) and top speed of 200 mph. The Five will be powered by a 95-kWh lithium-sulfur battery pack with a target weight of 550 kg, giving the vehicle an estimated range of over 325 miles and the ability to be charged from 0% to 80% in 21 minutes. Two quirky features of the Five are integrated cameras on both sides of the B-pillar called the Persona that identifies users 9-feet away and opens the door as they approach closer, and a security mode where 8 cameras around the vehicle will be activated and start recording if it senses ill intent.
The Five will be priced at $55,000 for the launch model and $75,000 for the 4-seat Touring model, both before federal and state incentives. It'll offer a 5-year, 60,000-mile warranty, 10-year warranty for the battery and Home Assist in installation of Level 2 chargers at home. You can reserve the Five now with a refundable deposit of $100 but deliveries won't begin until Q2 2024.
Other EVs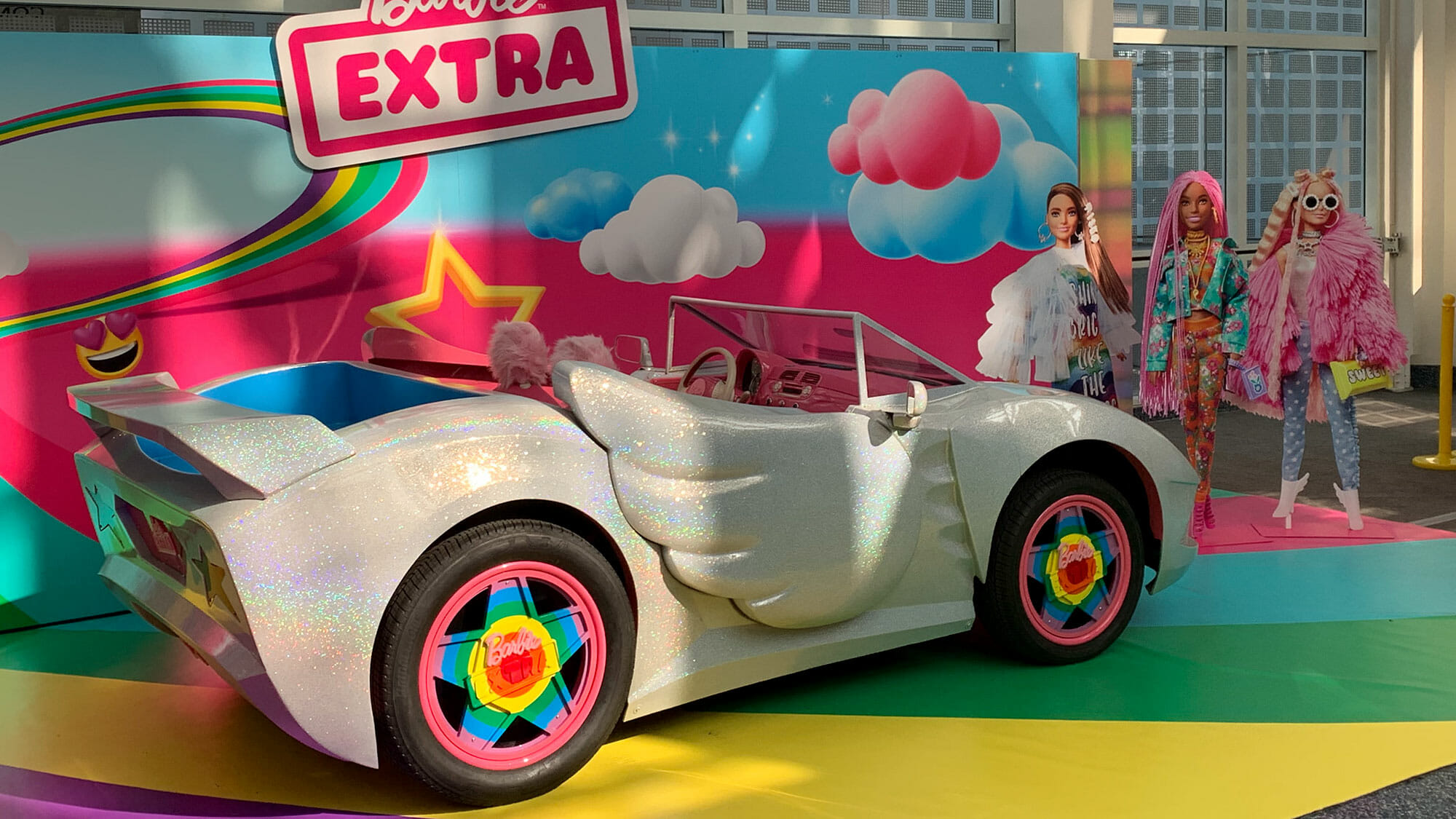 Notable EVs already on the market or will be launched soon that made it to AutoMobility LA include the Ford Mustang Mach-E and F-150 Lightning, Hyundai IONIQ5, Kia EV6 and Toyota bZ4X.
Other brands and even those from outside the auto industry that tried to steal headlines include EdisonFuture, Barbie and BILITI Electric. EdisonFuture, another California-based startup, unveiled the rather strangely looking and big EF1-T electric solar pickup as well as the EF1-V electric solar delivery van. Not much details were announced but Edmund Shen, a VP with the company who used to work at Tesla, said the company plans to produce the vehicles in the U.S. Barbie crashed the party by putting out a life-sized version of its Dream Car modified from a Fiat 500e. The toy car is available on Walmart for $29.88. Biliti Electric, an Indian startup founded less than a year ago, unveiled the three-wheel electric tuk tuk known as the GMW Taskman designed for last mile delivery. The company makes the vehicles in India and has exported them to Europe, Japan and other markets and is now setting sights on the U.S. market targeting e-commerce giants like Amazon and Walmart.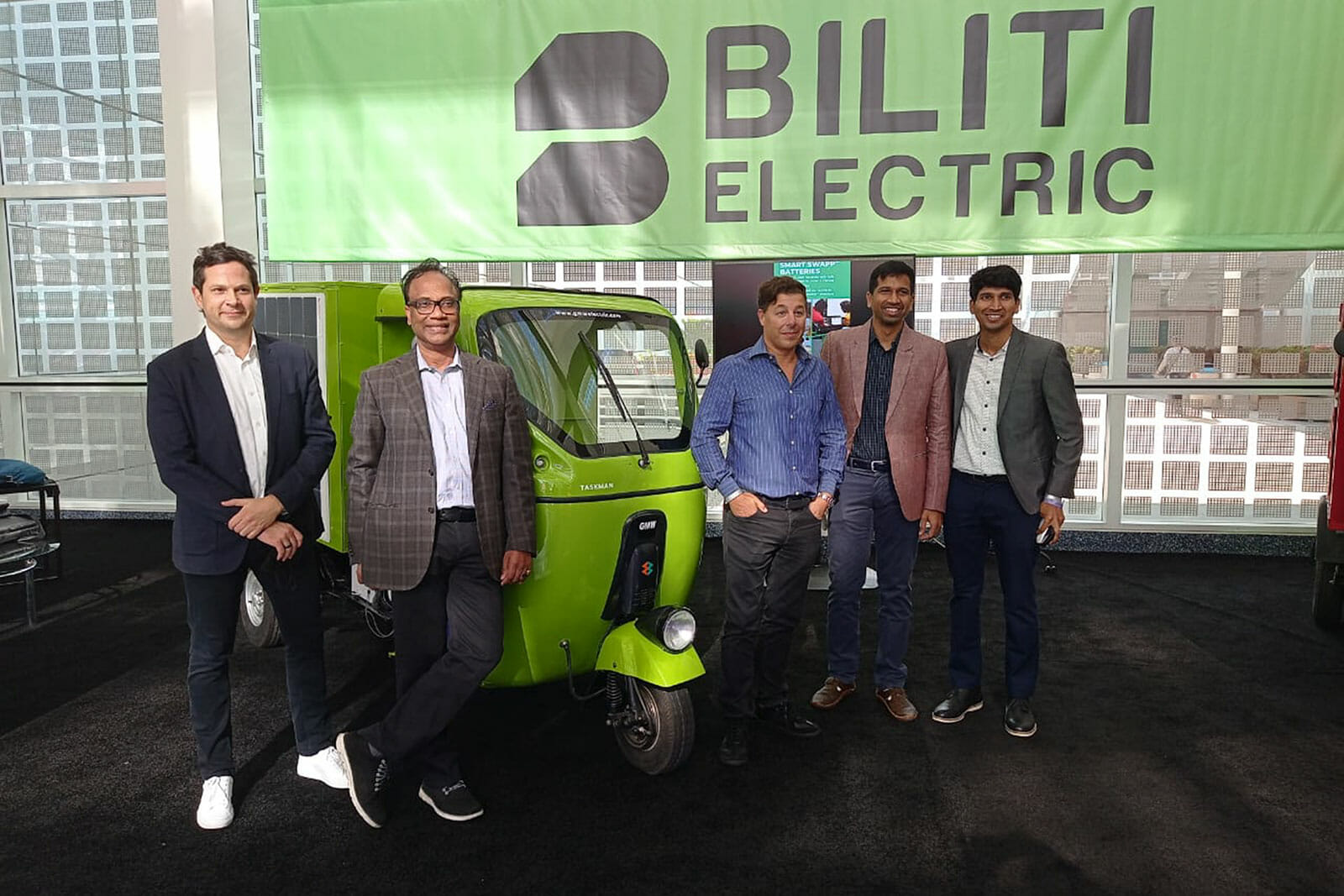 A huge surprise for me was the presence of Chinese brand EVs at the show although no Chinese brands officially exhibited. Imperium Motor Co., a wholly-owned subsidiary of Canada-based DSG Global Inc. and an EV sales & marketing company offering a wide variety of affordable EVs for the North American market, showcased the SEV (based on the Skywell ET5), the Terra-E (based on a ZX Auto pickup) and several two-seater low-speed vehicles called the Urbee (from Chinese company Jonway). Bob Silzer, president & CEO of DSG Global, told me that all these vehicles are being homologated for the U.S. market. Will they make it into customers' hands? The jury is still out.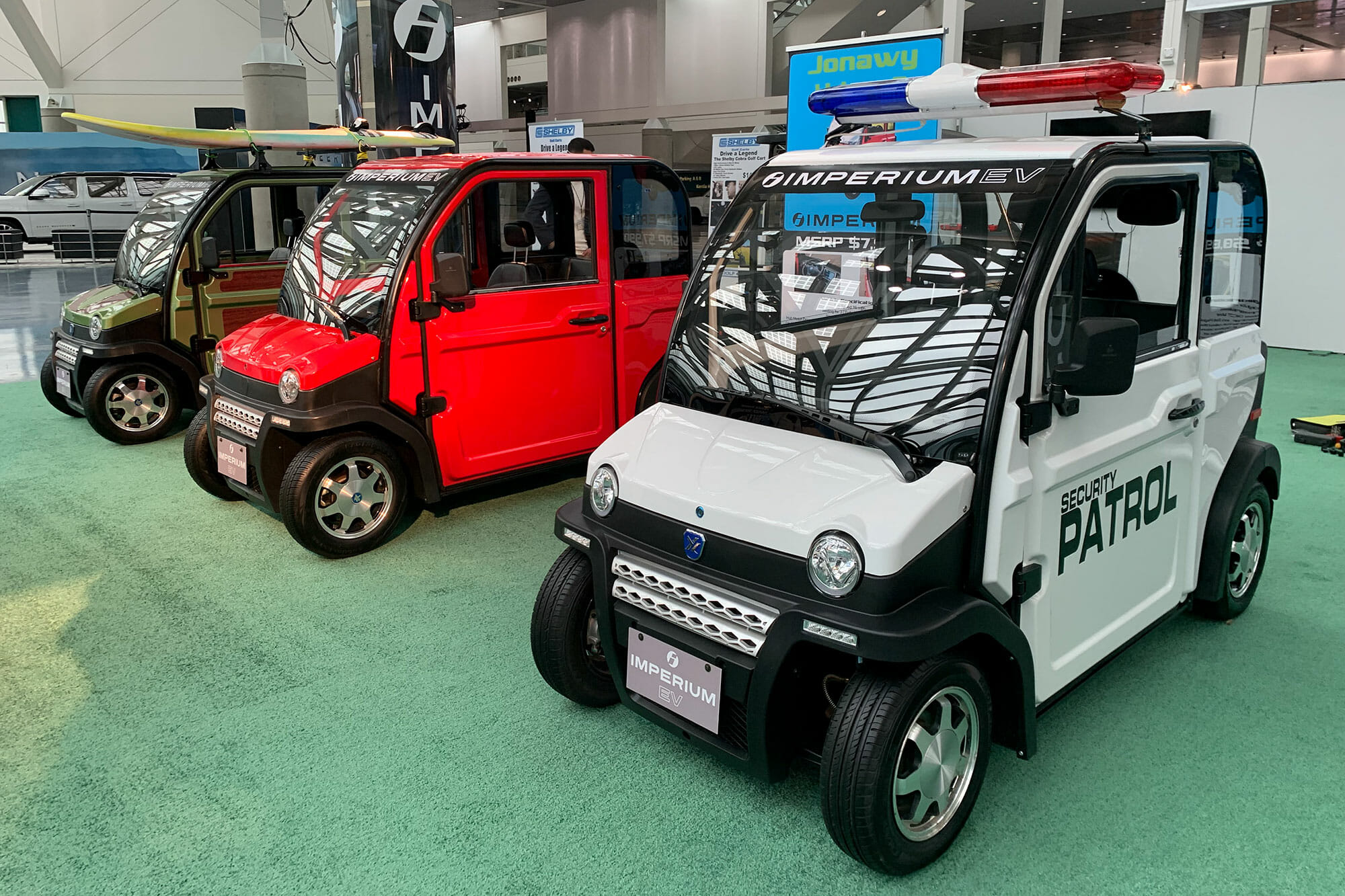 There you have it, an interesting mix of quirky EVs from old and new brands that definitely electrified AutoMobility LA this year.
Report by Lei Xing.