A link to Japanese translation is here.
Why does Musk trust Zhu?
Congrats to the Giga Berlin team on building 3k Model Y this week! pic.twitter.com/uUTOTRrasX

— Tesla (@Tesla) December 18, 2022
Tesla recently achieved two key production milestones: both Giga Texas and Giga Berlin hit 3,000 Model Y builds a week, according to tweets posted by the company's official Twitter account on December 15 and 18, respectively.
Giga Texas hits 3k Model Y builds/week.

Congrats, Tesla team! 🤘 pic.twitter.com/uhG03gFyba

— Tesla (@Tesla) December 15, 2022
Positive news for the world's valuable carmaker that hasn't received many in recent days and weeks.
The milestones come as the company continues to be distracted by CEO Elon Musk's occupation with Twitter, his net worth continues to drop as Tesla share price continues to take a beating (it fell to a 52-week low of $138 on December 20, putting Tesla at a valuation of $435 billion, down from a high of more than $1.2 trillion at the beginning of the year) and demand faces headwinds in China while the final yearend push to get to that magic 50% production and delivery growth over 2021 hasn't been all that effective.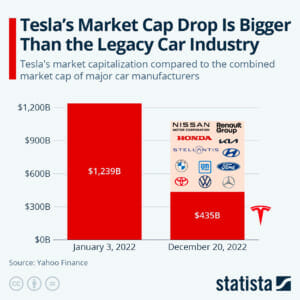 Both tweets showed photos of dozens of workers on the factory floor holding their arms up in celebration along with the Model Ys they've helped to build, typical of Tesla and many other automakers that record such production milestones.
Unbeknownst to many, among the workers shown in the Giga Texas photo was one very special person in his signature Tesla hat, glasses and bright yellow safety vest, looking up at the camera and smiling like the rest of his co-workers.
He looked no different than the others around him. Yet he couldn't be more different than them.
It was Tom (Xiaotong) Zhu, head of Tesla China overseeing both China and the Asia Pacific regions, one of Musk's most trusted individuals in the company's senior ranks, and one of the most important yet the least talked about Chinese and Asian executives at a major global automaker.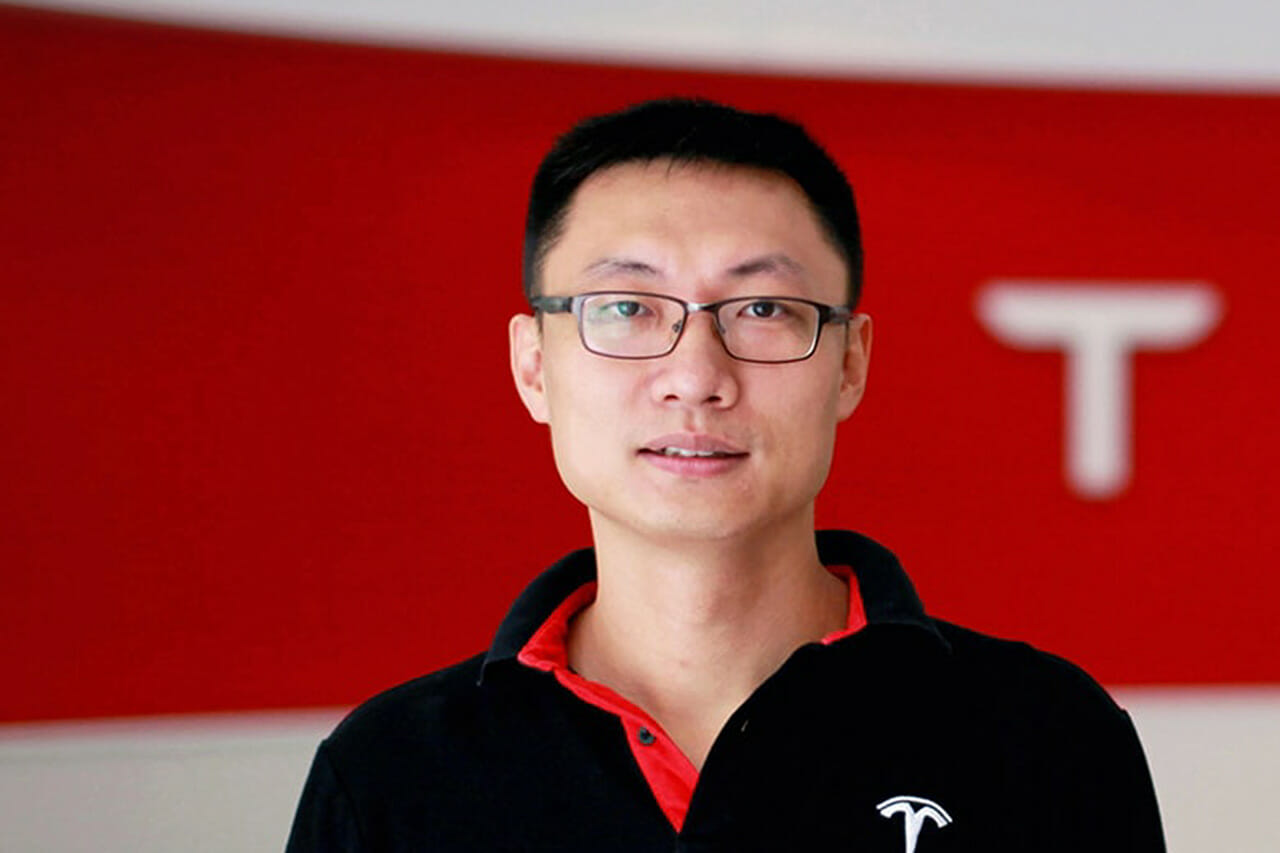 Zhu was thrusted into the spotlight about a week earlier when Chinese tech media outlet PingWest reported on December 7 that Musk has chosen Zhu as the company's next global CEO, citing sources familiar with the move. The report quoted different sources as saying that the new appointment will only cover Tesla's automotive business, but not its autonomous driving and robotics project.
About a month earlier, Tesla board member James Murdoch stated at the trial of a lawsuit that Musk had recently proposed the possibility of someone else taking over some leadership at Tesla and identified a potential successor. Murdoch did not reveal the specific candidate.
A day after the PingWest report came out, Bloomberg came out with a scoop that Zhu was in fact over at Giga Texas along with a team of engineers from China – at the request of Musk – to help ramp up production at Tesla's newest plant in Austin. As it turned out, it was evidently enough from the photo that Zhu was indeed there to help the plant hit the production milestone.
Tesla has so far neither confirmed nor denied the PingWest report, though Musk on December 8 said in a tweet "I continue to oversee both Tesla & SpaceX, but the teams there are so good that often little is needed from me," perhaps indirectly rebutting the report.
While Musk ponders his future at Twitter, and some have questioned whether he wants to be the CEO of Tesla at all, Zhu's role becomes even more important and critical to Tesla's global success, at least manufacturing wise and operationally, with Musk having diverted his interests elsewhere.
Obviously, Tesla is a public listed company, so any major senior executive changes would have to be reported publicly. If Zhu does indeed end up taking over the CEO role, it would be the promotion of the century in the auto industry and the breaking of a huge glass ceiling.
At this point, it doesn't look like Zhu will be the next CEO of Tesla, maybe he is more appropriate in a COO role, like what Jim Cook was to Steve Jobs at Apple before becoming CEO. But Zhu is certainly CEO worthy, and that says a lot about China and Chinese talent, and their ultra-importance to Tesla's global success.
Zhu, who has an MBA from Duke University's Fuqua School of Business and a Bachelor's degree in Information Technology from New Zealand's Auckland University of Technology, joined Tesla nearly nine years ago in early 2014 as director of Tesla China's Supercharger program. He was instrumental in rolling out the Supercharger network in China, so much so that he was elevated to head of Tesla China – assuming operational leadership of the company in China, as well as global vice president at the end of 2014.
In some ways, he is Musk's double. Not in the latter's outspoken ways, nor in anyway close to the latter's celebrity status, but rather sharing the same work ethic of "burning that 3am oil," as Musk puts it, and sleeping on the factory floor to oversee operations. Personality wise, Zhu is the exact opposite of Musk. He is seldomly reported in the press, rarely seen in the public eye, and when he does appear on the screen, he is usually modest in his demeanor.
So why does Musk trust Zhu? And why is Zhu so important to Tesla?
Simply because he gets things done and is incredibly hands-on.
From Supercharger network expansion in China, to Tesla getting the Giga Shanghai greenlight, and have it up and running in less than a year, to navigating through zero-COVID in China throughout the better part of the last three years, especially during the Shanghai lockdown earlier this year, Zhu played a crucial role in helping the plant to stay online. He was among those who lived at Giga Shanghai during the lockdown. Later this past summer, Zhu was promoted to oversee the entire Asia Pacific region.
In one of the rare interviews caught on camera at Giga Shanghai, it showed that Zhu had a workstation right alongside everyone else, instead of having his own office.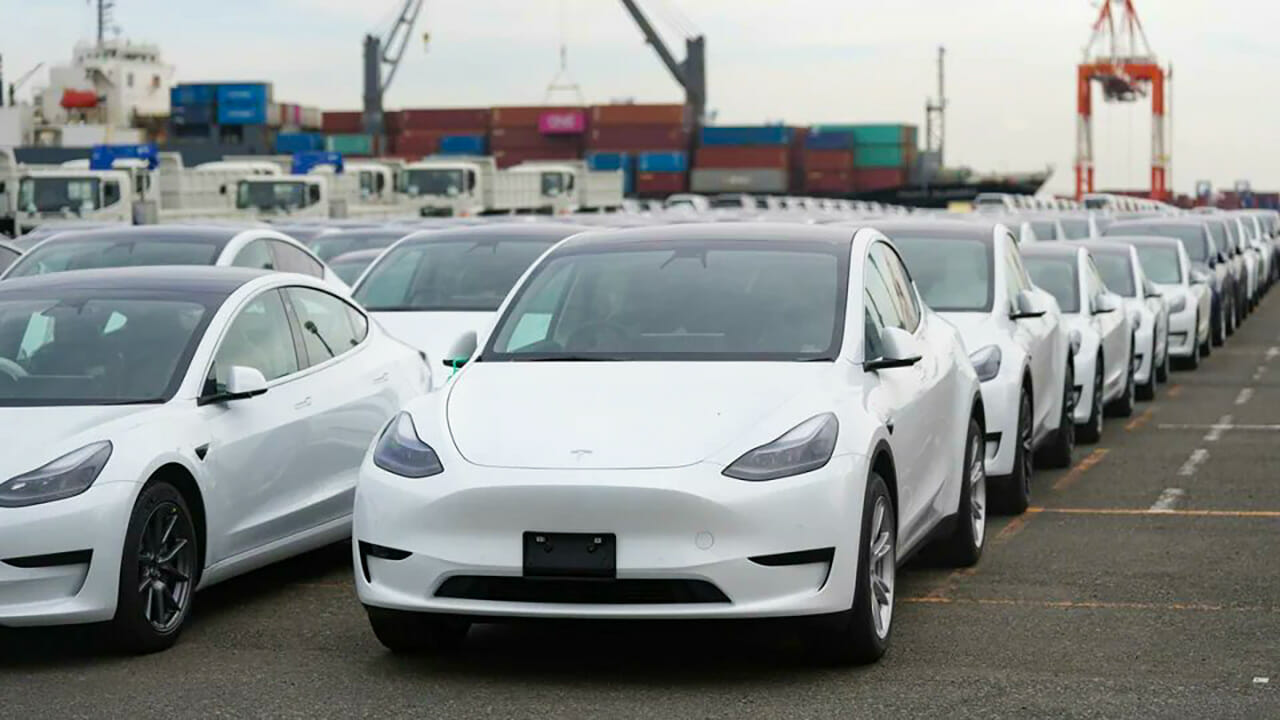 Tesla goes, if China goes. That's how important China is to Tesla. The country's significance and position as a major manufacturing/export hub and market cannot be overstated for Tesla. Tesla China goes, if Zhu goes, that's how important he is to Tesla. He is a manufacturing and operations guru, and his ability to execute is superb.
Zhu's consistency of delivering results is a respite for Musk and Tesla confronting multiple problems as it looks to further expand production globally with potentially a plant in Mexico looming on the horizon. It will not be surprising to see Zhu elevated into new roles at new locations, without being CEO.
Report by Lei Xing.