【日本語訳記事】BYDがICE車の生産を完全に停止。業界にとってこれが意味するところは?
A natural step for BYD years in the making
The Shenzhen, China-based automaker is now manufacturing only battery electric vehicles (BEVs), including trucks and buses, and plug-in hybrid electric vehicles (PHEVs). It will continue to produce and supply ICE vehicle components to provide aftersales support to existing gas-only vehicle customers.
The announcement coincided with another major milestone BYD reported on the same day: it sold 104,338 new energy passenger vehicles in March, becoming the first Chinese automaker ever to sell more than 100,000 NEVs in a single month. The number of ICE passenger vehicles produced and sold in March? Zero.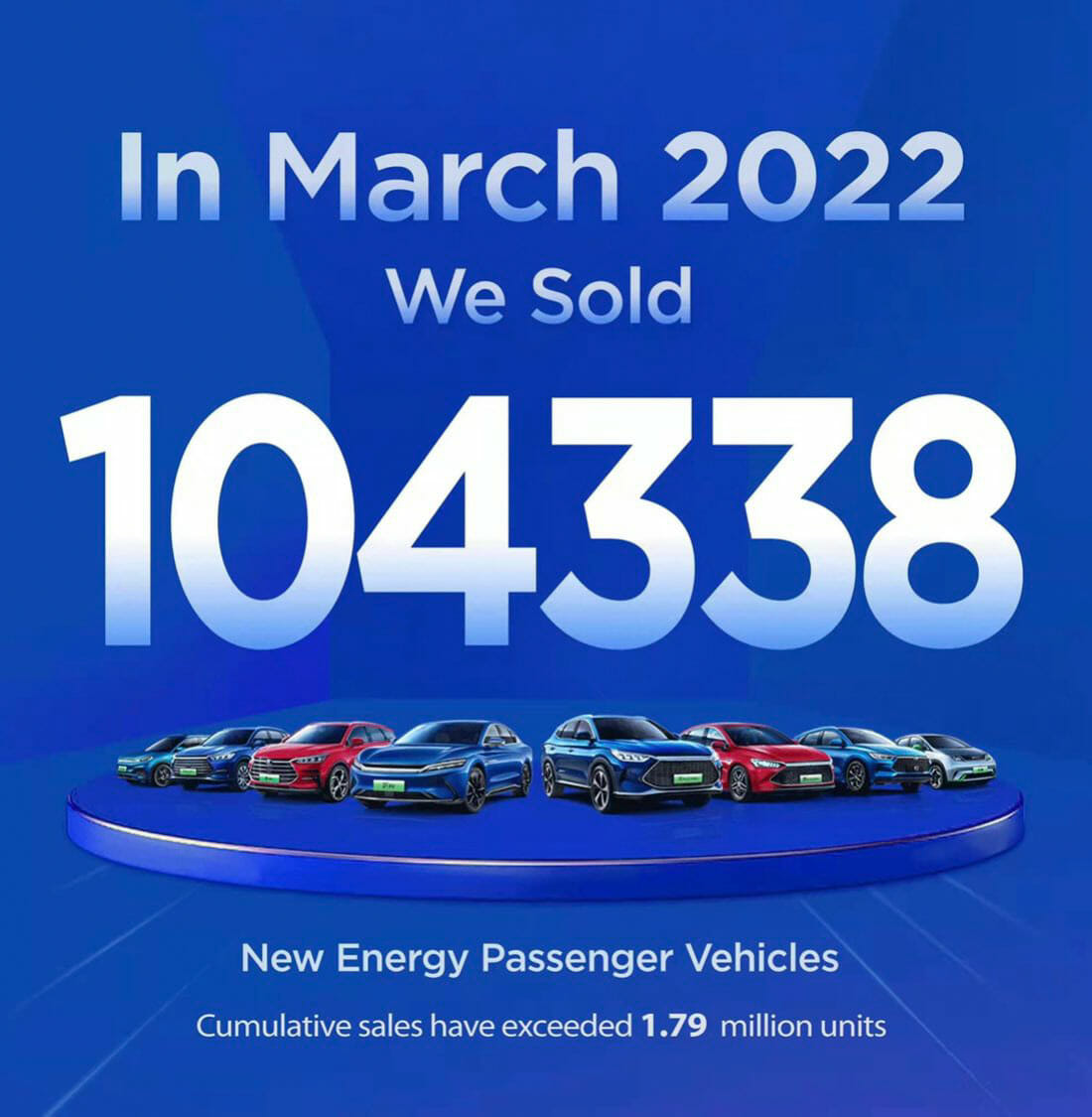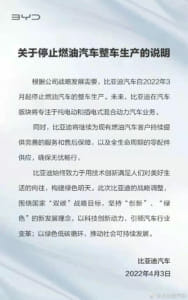 Both milestones represent a momentous occasion for the global auto industry as BYD has now become an all-NEV brand, ditching gas-only ICE vehicles completely, years ahead of plans at other Chinese and global automakers (see Table 1).
Table1: Automaker ICE ban plans

| OEM/Brand | Target Year |
| --- | --- |
| BYD | March 2022 |
| BAIC Group | 2025 |
| Chang'an | 2025 |
| Haima Auto | 2025 |
| Jaguar | 2025 |
| Alfa Romeo | 2027 |
| Chrysler | 2028 |
| Opel | 2028 |
| Lotus | 2028 |
| Toyota | 2030 (China, Europe, North America) |
| BMW Group | 2030 (EU) |
| Ford | 2030 (Europe) |
| Mercedes-Benz | 2030 (where market conditions allow) |
| Volvo | 2030 |
| Bentley | 2030 |
| Cadillac | 2030 |
| MINI | 2030 |
| Rolls Royce | 2030 |
| Fiat | 2030 |
| Audi | 2033 (excluding China) |
| Hyundai Kia | 2035 (EU) |
| VW | 2035 (Europe) |
| Lexus | 2035 |
| GM (Chevrolet, GMC, Buick) | 2035 |
| Honda | 2040 |
Source: open information
They also came at a critical juncture of the global fight against climate change: a day after the announcements, a new report released by the U.N.'s Intergovernmental Panel on Climate Change (IPCC) composed of the world's leading climate scientists indicated that the fight to keep global heating under 1.5 degree Celsius had reached "now or never" territory. Less than a week earlier, BYD earned a spot again in the 2022 TIME100 Most Influential Companies list. The timing of the announcement could not be more perfect for BYD.
BYD's move might have caught many people by surprise, given that as recent as February 2021 fully ICE vehicles still accounted for more than half of BYD's passenger vehicle sales. Just 13 months later, it was zero. The speed at which BYD phased out its fully-ICE vehicles over the past year was nothing short of phenomenal.
I had expected that BYD would eventually announce at some point this year that it would end production of fully ICE vehicles, considering the share of NEVs in its passenger vehicle sales had rapidly ballooned over the course of 2021 and into early this year, surpassing 95 percent in each of the first two months of 2022 (see Chart 1). But that announcement certainly came much earlier than I expected!
Chart 1: BYD NEV ICE sales 2021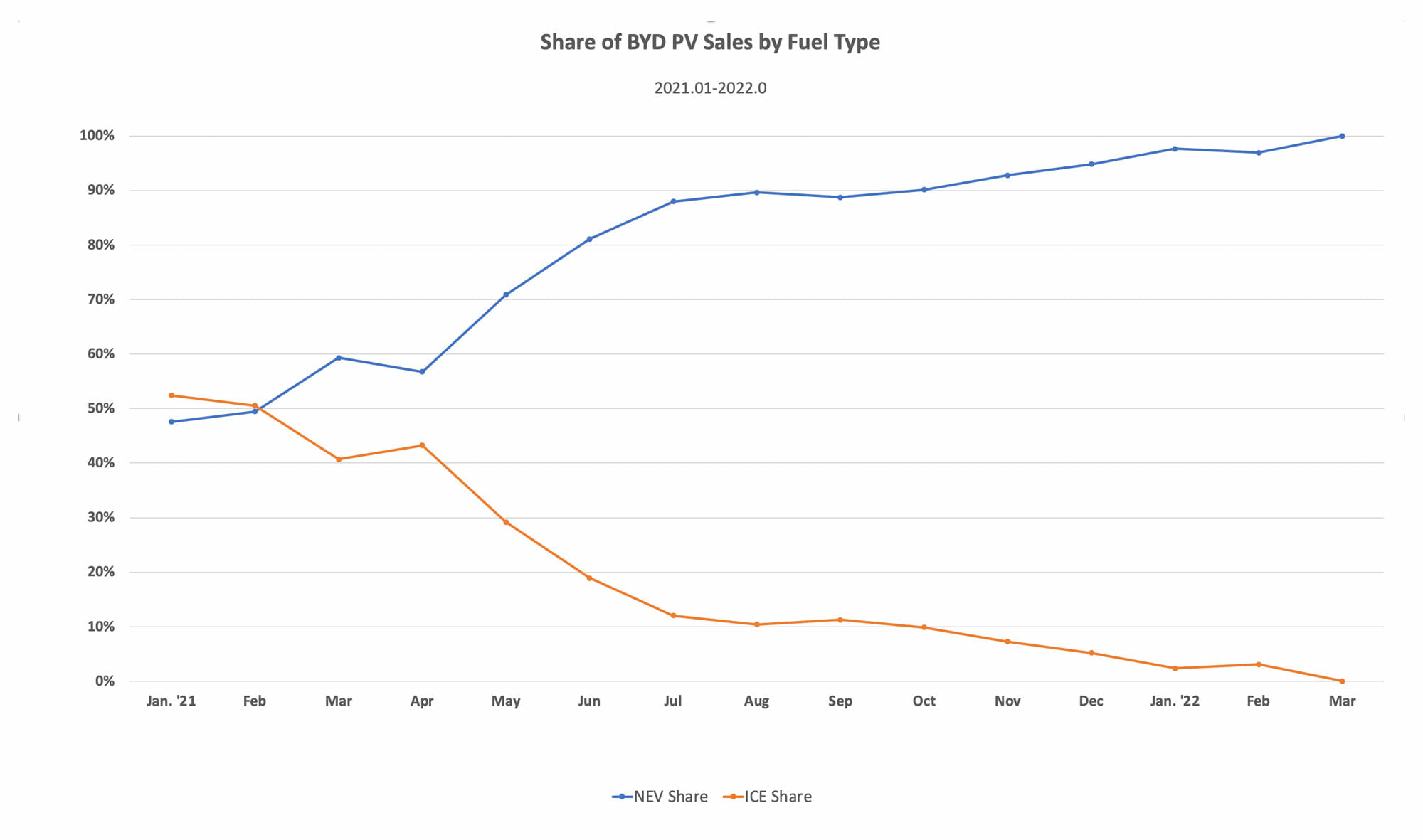 However people look at the announcement, one thing is certain: it was not a light switch, but almost 14 years in the making dating back to when the F3DM was launched in December 2008 as the world's first PHEV. Throughout those 14 years, BYD certainly had its share of ups and downs, often scrutinized over its bet on PHEVs. But it stuck to that technology route over that time, which eventually iterated into the current DM-i platform that has propelled its PHEV sales and led to the e-Platform 3.0 on the BEV side underpinning popular models like the Dophin.
Heck, it might have been 16 years in the making if we go back to 2006 when BYD developed the F3e powered by its independently developed LFP battery, now the most popular cell chemistry on the market. Or it might have been 19 years in the making if we go back to early 2003 when BYD officially moved into vehicle manufacturing with its acquisition of Xi'an Qinchuan Automobile Co. Or it might have been 27 years in the making when Chairman Wang Chuanfu founded the company in 1995 as a manufacturer of nickel cadmium batteries for companies like Nokia and Motorola.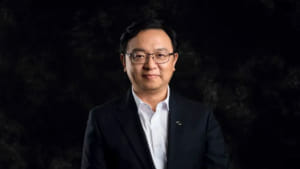 What I'm trying to emphasize here is that BYD is a battery company that also happens to make electric vehicles, not the other way around, as many automakers are trying to be these days. That distinction is important, as people often overlook the fact that BYD supplies its own batteries down to the cell level and is highly vertically integrated. In other words, BYD controls its own destiny, as I pointed out in my article Will BYD sell 1.5 million NEVs in 2022? earlier this year. As of now, that target is still not out of the question despite the current challenges the industry is facing, whether it's supply issues, COVID or geopolitical headwinds.
In fact, BYD revealed in its investor online Q&A following its recent earnings report in late March that it still had about 400,000 NEV on order that are yet to be fulfilled, and that it has upped its conservative estimate of NEV sales in 2022 to 1.5 million units from 1.2 million units previously, and if supply chain conditions improve more favorably, even 2 million units is not out of the question.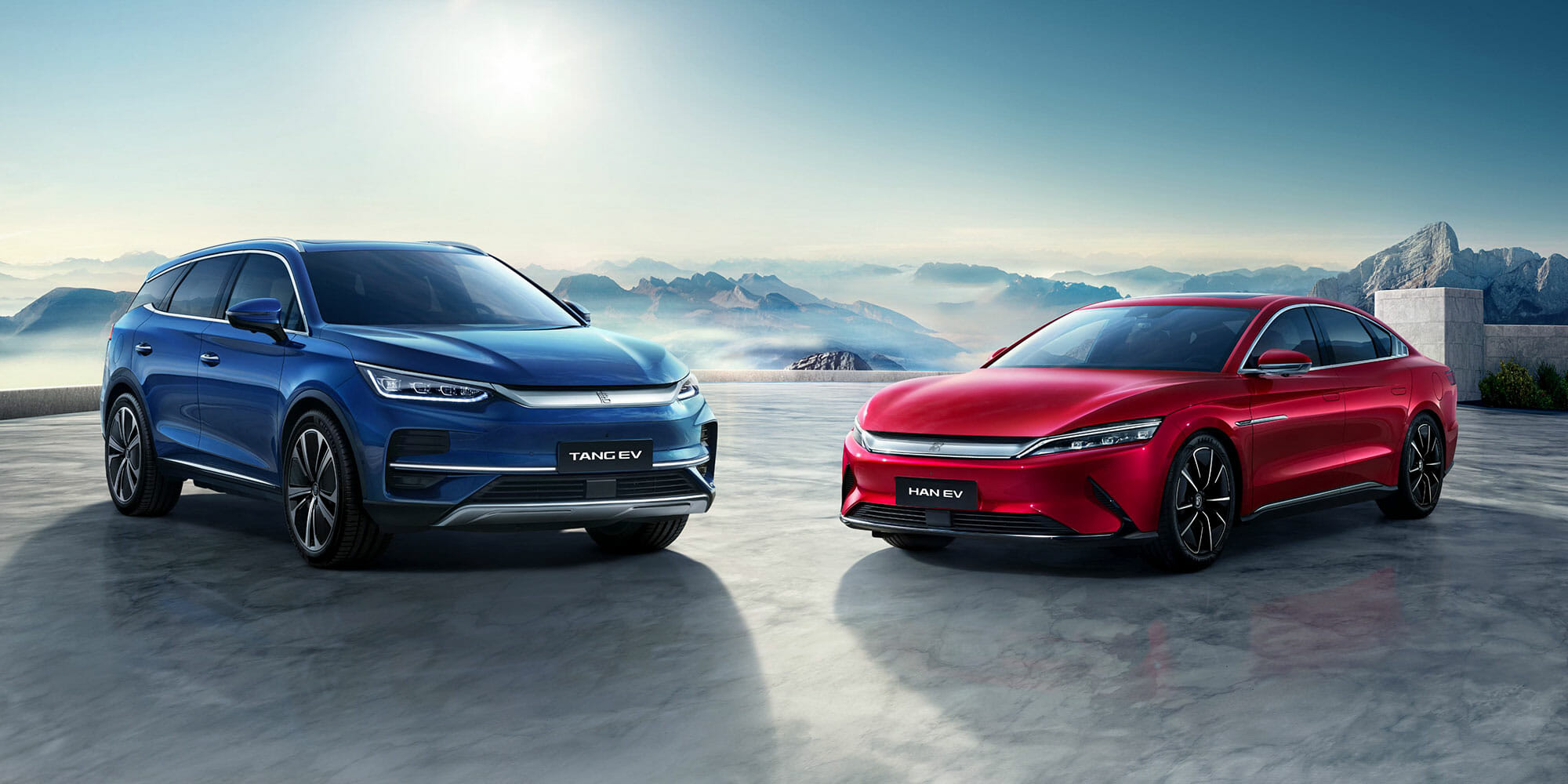 BYD's advantage as a battery manufacturer
So, what does all this mean for BYD and the industry?
First of all, this was a huge PR win for BYD in a year so far filled with blockbuster headlines, such as the TIME100 inclusion, its recent partnerships with Shell, NVIDIA and Nuro, new logos for the Group and namesake brand, new brand claim of "Technology, Green, Future," getting the No. 1 ranking among Chinese automotive brands in Brand Finance's 2022 brand value rankings, and having launched a slew of new models such as the Destroyer 05 and several new DM-i models with more to come. But becoming the first automaker in the world to end production of fully ICE vehicles? That trumps them all and has now reverberated throughout the world.
Second, this move will release more production capacity for its DM-i models, which account for a big portion of the order book and had basically been replacing fully ICE vehicles anyway as far as demand is concerned. BYD also does away with some of the remaining low-end ICE models, which elevates its overall branding.
Third, BYD provides a good case study for other Chinese brands, and competitors, for that matter, proving that PHEVs do play an important role in the overall NEV market if done right. But that is the result of years of unwavering development leading to the DM-i technology today. In other words, perseverance paid off.
Going forward, however, BYD still must face pressure from rising raw material prices on batteries like everyone else despite its vertical integration, and therefore will be on an uphill battle in terms of its profitability. Its latest annual report showed that despite revenues rising 38.02% to RMB216.1 billion, gross margin fell 13.25% to RMB23.6 billion, or 11.18%, down from 17.75% the previous year. Net income dropped 28.08% to just over RMB3 billion. Gross profit margin of automobiles and related products, in particular, dropped to 17.39% in 2021, the lowest level since 2014.
The problem? BYD does depend quite a bit on subsidies. BYD's 2021 annual report showed that it received nearly RMB5.9 billion in NEV subsidies as well as RMB2.26 billion in government subsidies in 2021, which technically means its net profit was only RMB782 million. Whether BYD can improve on its profitability without the benefit of subsidies remains a question as it continues on its all-NEV path toward the future.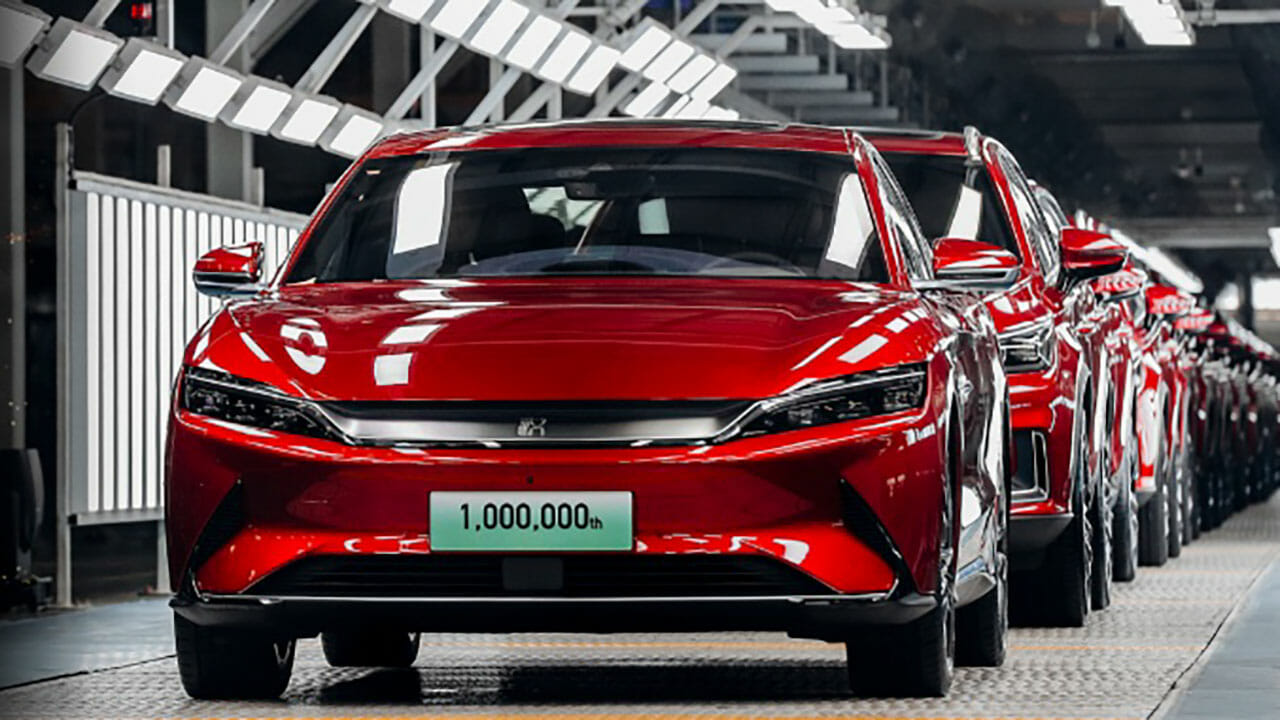 One thing is certain though: BYD has benefited over proportionately from its highly vertically integrated business model under the current industry and external environments and especially for China where the tipping point of NEVs has gone past us and demand is extremely high. That vertical integration, which many automakers are trying to emulate, as well as its prowess in batteries, are huge reasons why BYD was able to beat the rest of competition to the punch in ending production of fully ICE vehicles.
Report by Lei Xing