In my article NIO, Aulton & Geely: a look into China's EV battery swapping "Big 3"
that was published about three months ago, I gave a comprehensive overview of the three biggest and most active players in China's rapidly growing EV battery swapping scene.
Now we can add No. 4 and perhaps the biggest of them all: CATL.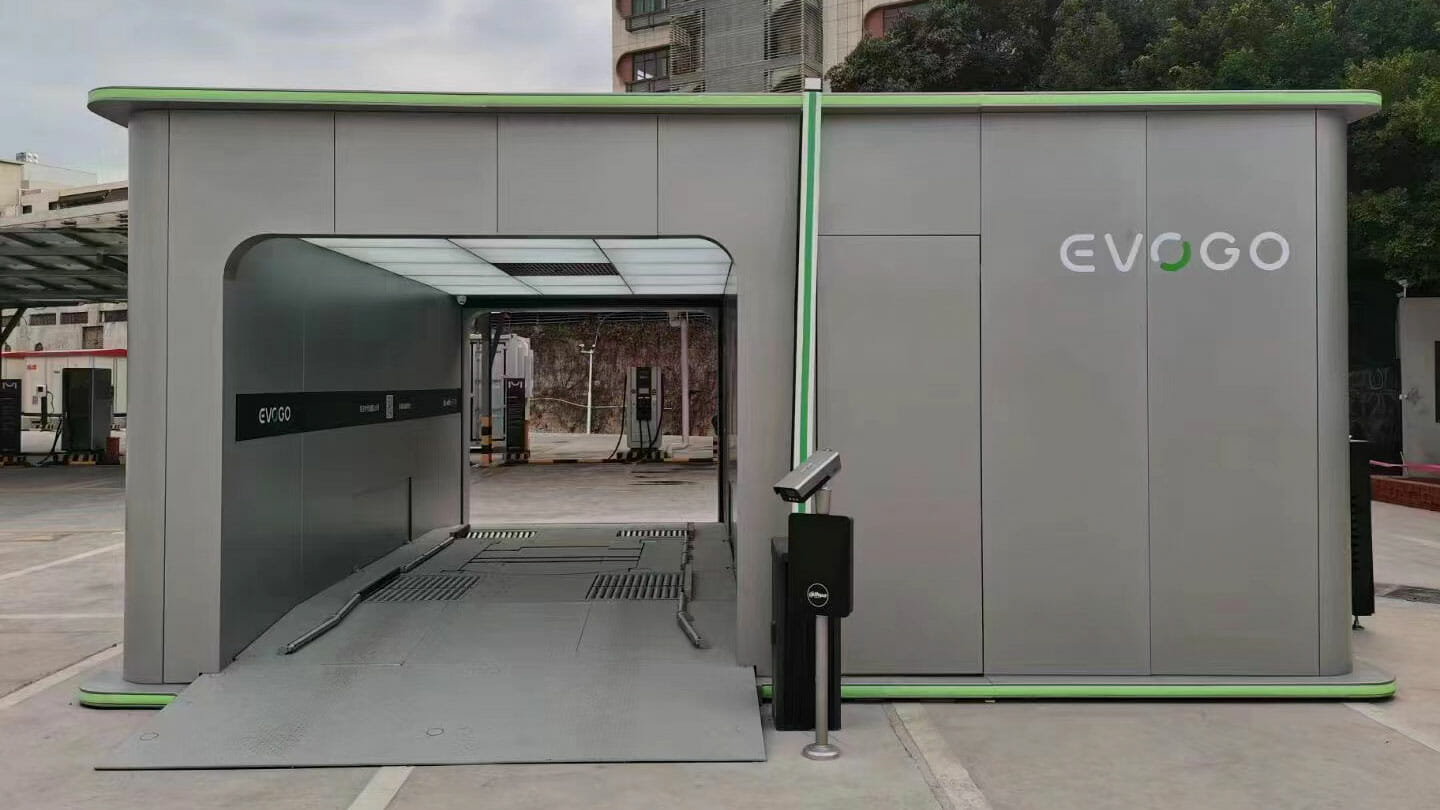 The world's leading EV battery supplier unveiled the EVOGO (pronounced as "ehvah go") battery swap solution on January 18, marking its own foray into a space where its battery cells already power many of the battery swappable EVs currently on the market from its OEM customers such as NIO.
It is a major strategic move and pivot for CATL, which is now able to directly engage with EV owners through the EVOGO branded battery swap stations and other means via a B2C model, expanding its traditional B2B model of supplying battery cells to OEMs.
It's also going to add to battery capacity and demand on top of already humongous numbers for CATL. Last year, the company had 80.51 GWh of batteries installed on EVs in China, accounting for 52.1% of the 154.5 GWh total battery installations in the country, according to data from the China Automotive Battery Innovation Alliance (CABIA). A day before the EVOGO launch, CATL told the Shenzhen Stock Exchange that it expects a 295 GWh shortfall in battery capacity in 2025, more than the world's total current battery production capacity.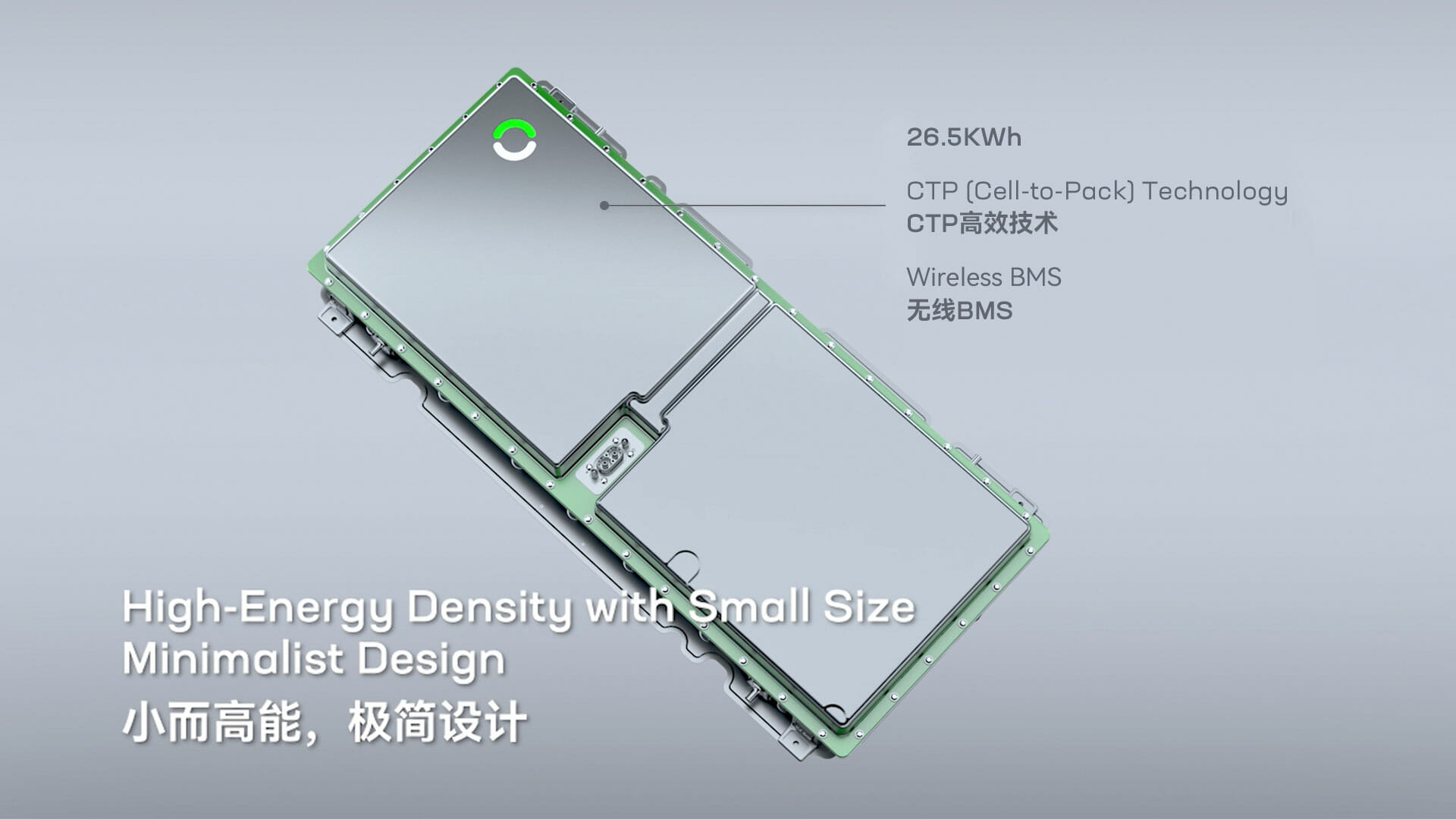 CATL's wholly owned subsidiary, CAES (Contemporary Amperex Energy Service Technology Ltd.), will be the entity that will oversee the rollout of the EVOGO battery swap solution, which is comprised of the so-called Choco-SEBs (chocolate bar-like swappable electric blocks), swap stations and a dedicated EVOGO app. The solution will be launched initially in ten cities in China and the first EVOGO-compatible model will be the FAW Bestune NAT Modular Battery Swap edition with more from other automakers to be launched in the future, according to Chen Weifeng, general manager of CAES.
"We consider the battery as a shared product rather than a consumer product for personal use," said Chen at the online launch event.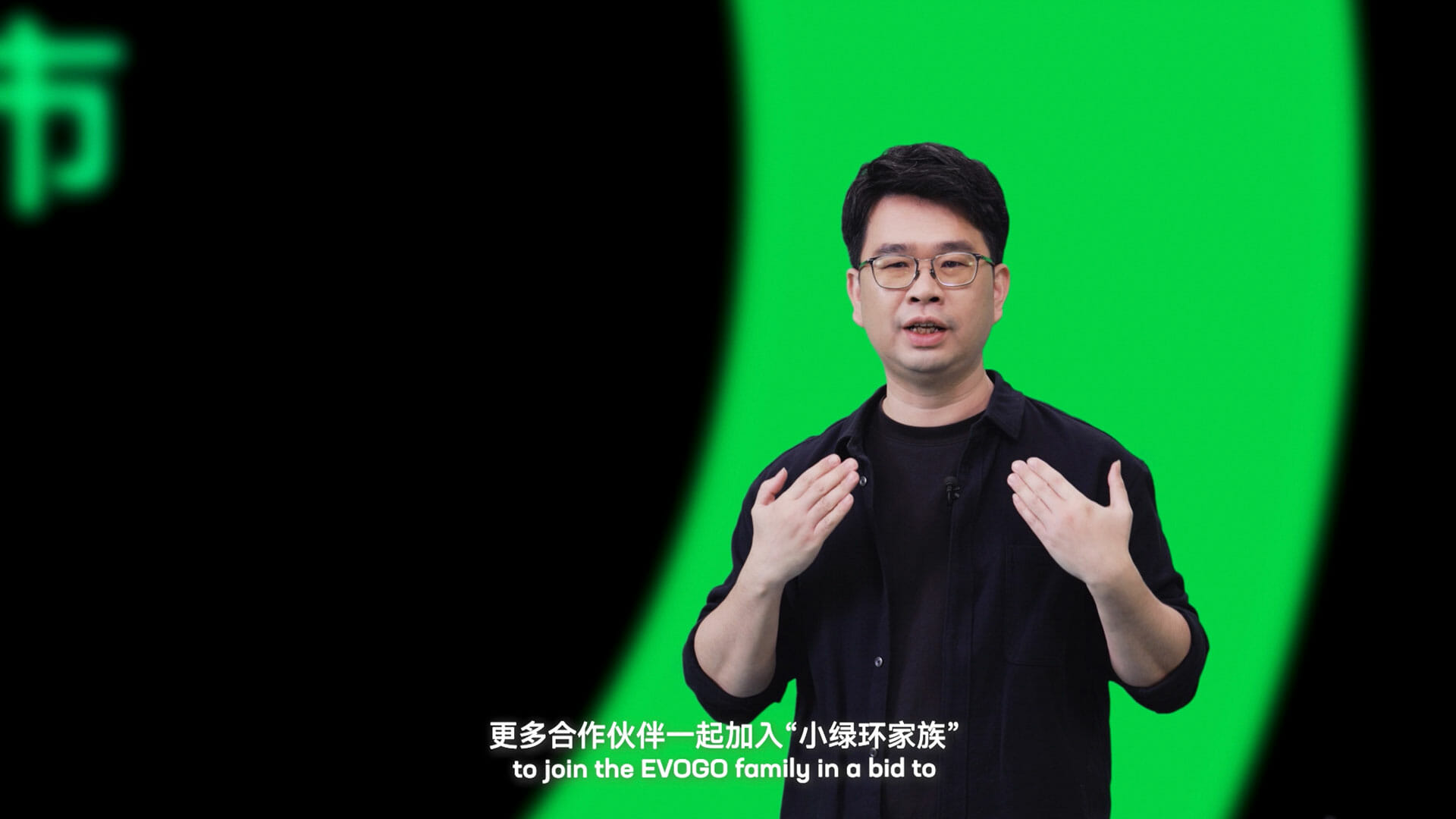 The Choco-SEB, so-named because of its chocolate bar-like design, is specially designed and developed for battery sharing and swapping, and boasts advantages of high-energy density with small size, flexible combination and minimalist design. Utilizing CATL's latest CTP (cell-to- pack) technology, a 26.5-kWh single Choco-SEB can achieve a weight energy density of over 160 Wh/kg and a volume energy density of 325 Wh/L, enabling it to provide a driving range of 200 km.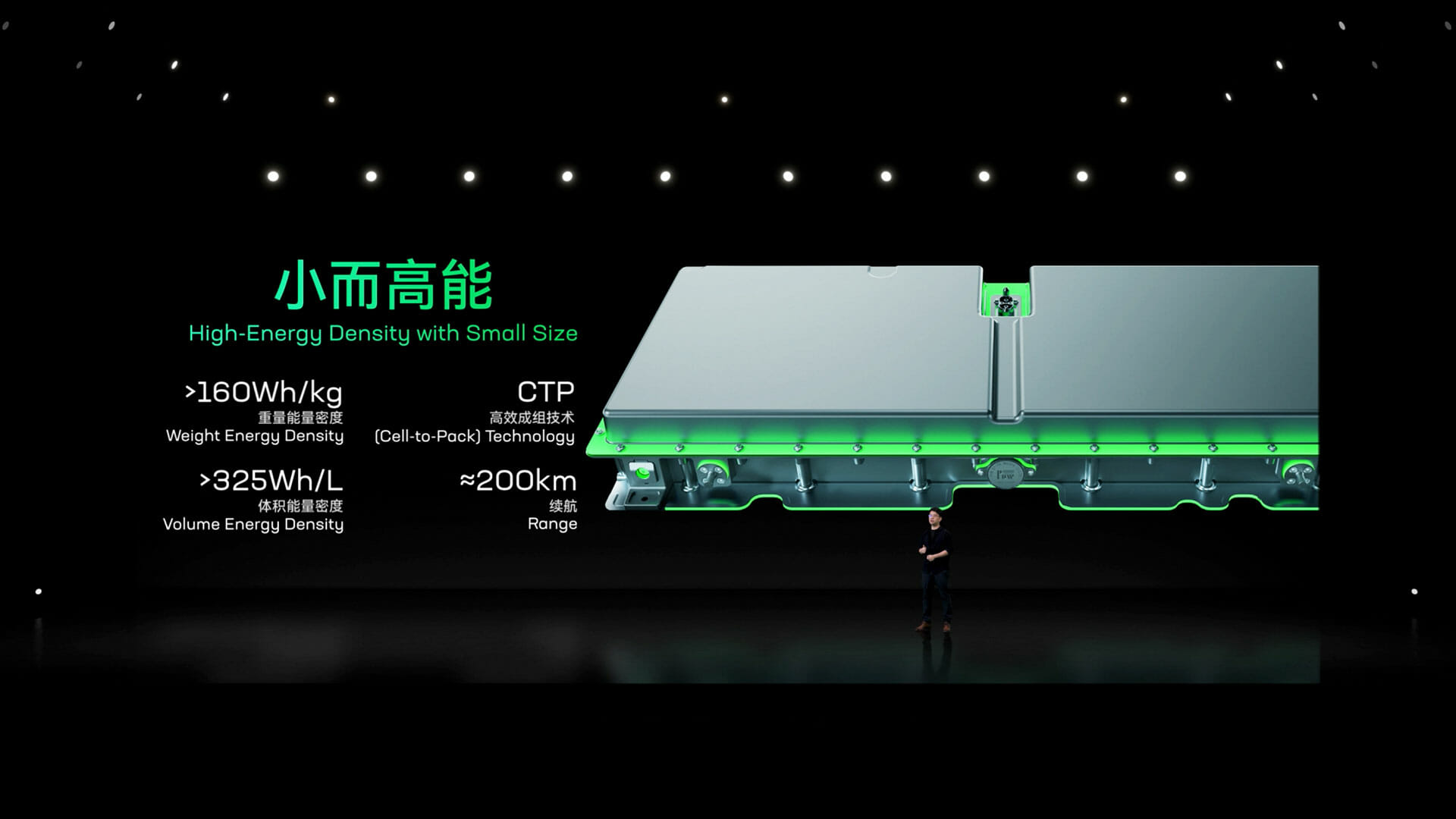 CATL says the Choco-SEB is compatible with 80 percent of global BEV platform-based vehicle models available on the market, and all BEV platform-based models to be released in the next three years globally. Customers are free to take one to three blocks to meet different range requirements at swap stations. Furthermore, equipped with wireless BMS technology, the Choco-SEB does not have any parts on its exterior except the high-voltage positive and negative terminals, which significantly increases the reliability of plugs.
The battery swap stations, on the other hand, are highly compatible, offer need-based battery rental and are complementary to charging services, according to CATL. Taking a page out of NIO's playbook, each EVOGO battery swap station takes up an area the size of about three standard parking spaces, can house up to 48 Choco-SEBs and allows one-minute swapping for a single battery block. These stations feature small floor space, rapid circulation, high capacity and can be customized to suit climates of different regions.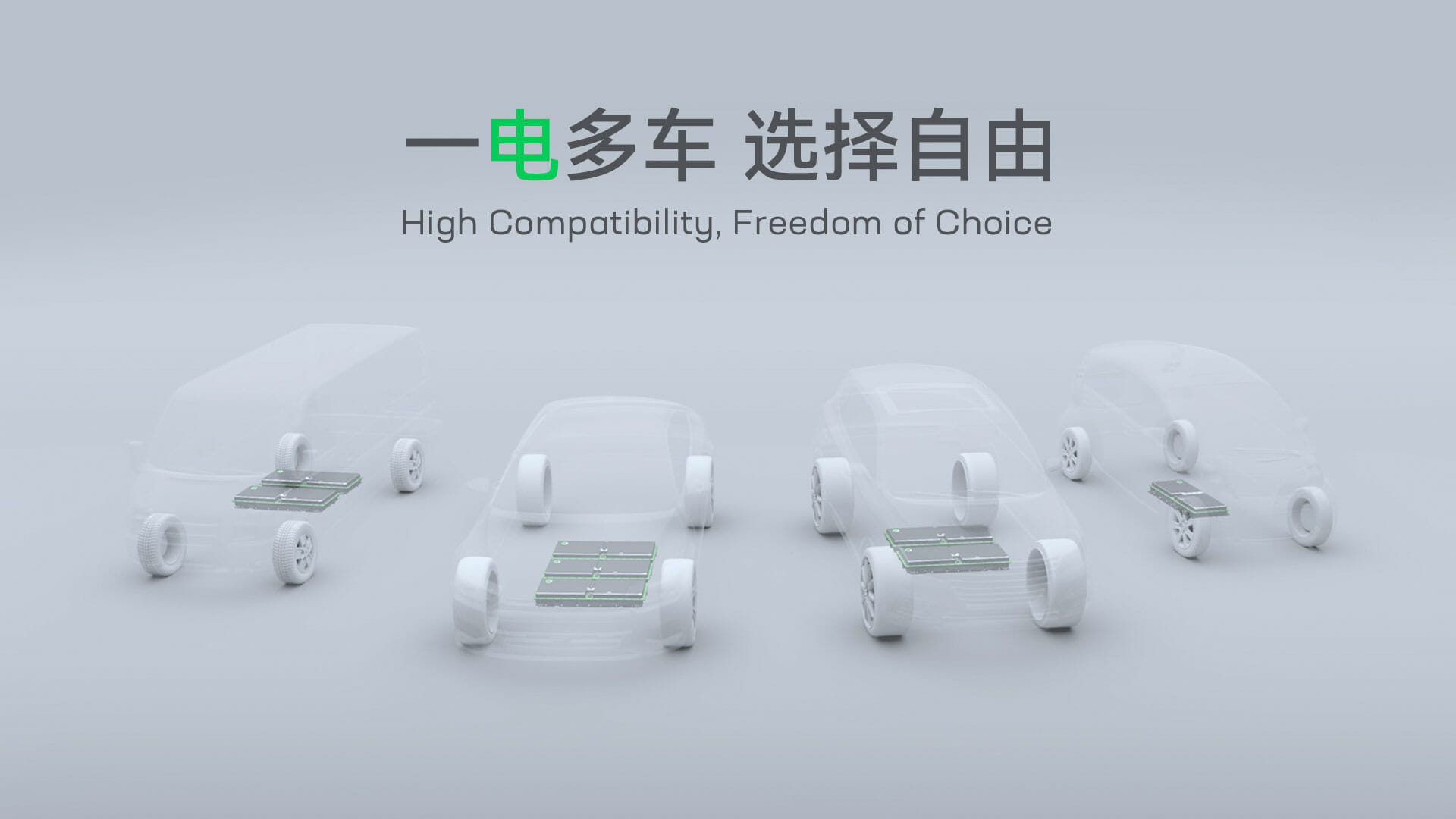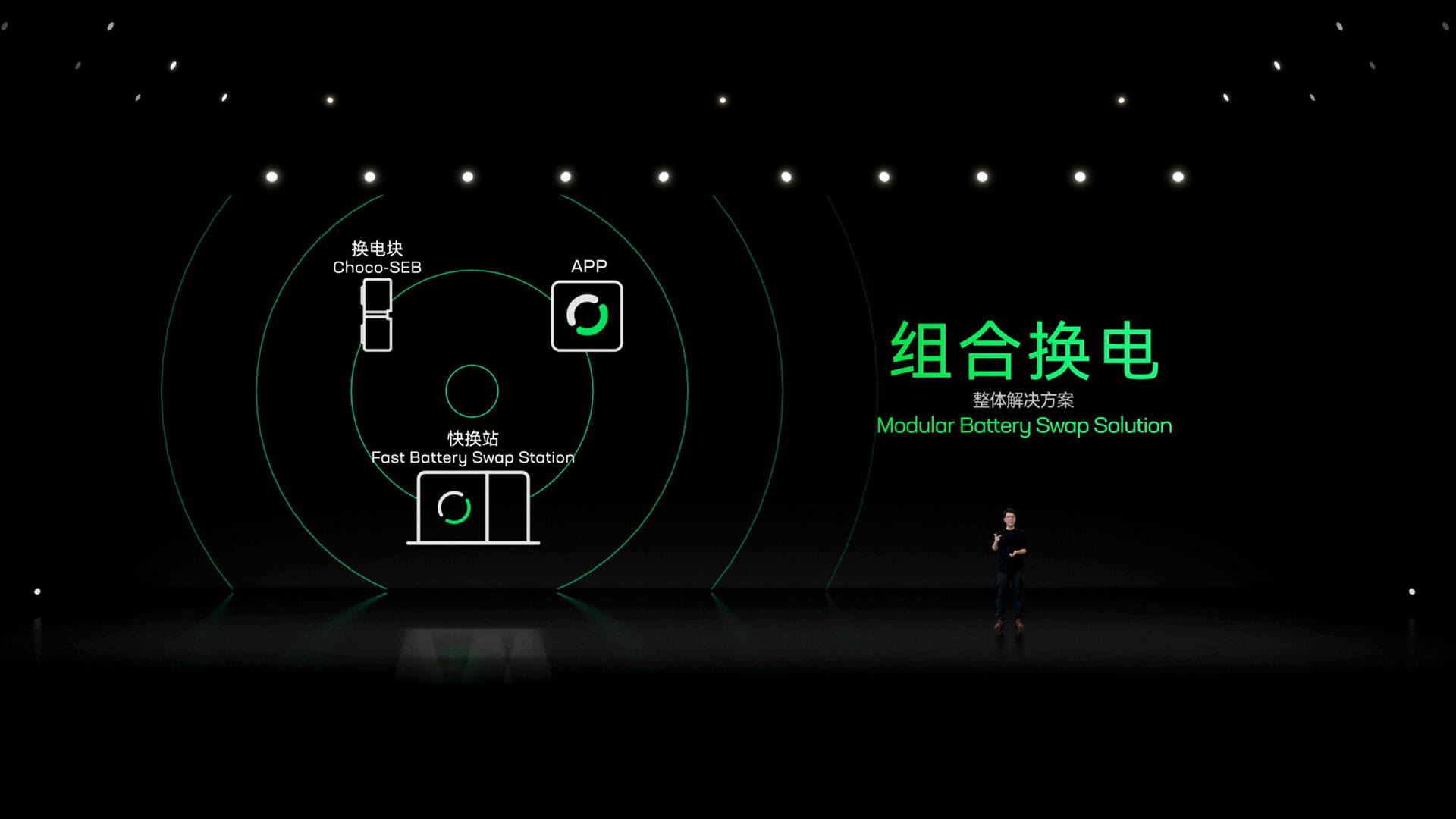 The dedicated App links customers with different modules of EVOGO, allowing the connection among customers, vehicles, stations and batteries, and provides other services as well.
What CATL reiterated at the launch event was that unlike conventional battery swap solutions offered by NIO and Geely that are brand, model or size specific, EVOGO with the Choco-SEB is suitable for small to mid-size passenger vehicles and logistics vehicles from different OEMs as long as they use Choco-SEBs. EVOGO also allows customers the flexibility to choose the number of battery blocks to rent according to their driving scenarios and habits. Only one block is needed for inner city commuting, while for longer trips, customers can rent two to three blocks and swap them with one block after returning to the city.
Essentially, EVs equipped with Choco-SEBs will have flexible ranges of either 200 km, 400 km or 600 km depending on the number of Choco-SEBs their owners choose to have at a certain point in time. This need-based swapping solution means these owners only have to pay for the desired ranges to be replenished, rather than paying or swapping for maximum capacity.
Sources from within CATL indicate that the Choco-SEBs presented will be using NMC chemistry initially but the swapping solution will also support LFP chemistry, and swapping will be charged at "competitive" rates depending on timing, location and local conditions. Customers that buy EVOGO-compatible EVs are expected to pay a rental fee to a so-called "battery bank" that will be operated by an entity including CAES. The battery swapping standard deployed on the EVOGO platform adheres to China's existing battery swapping standards and OEMs only have to develop a Choco-SEB compatible battery swapping bracket without tweaking vehicle chassis.
Commentary
So there you have it, the big announcement by the world's biggest battery supplier provides a big shot in the arm for China's already maturing battery swapping ecosystem, which had nearly 1,300 battery swapping stations by the end of 2021.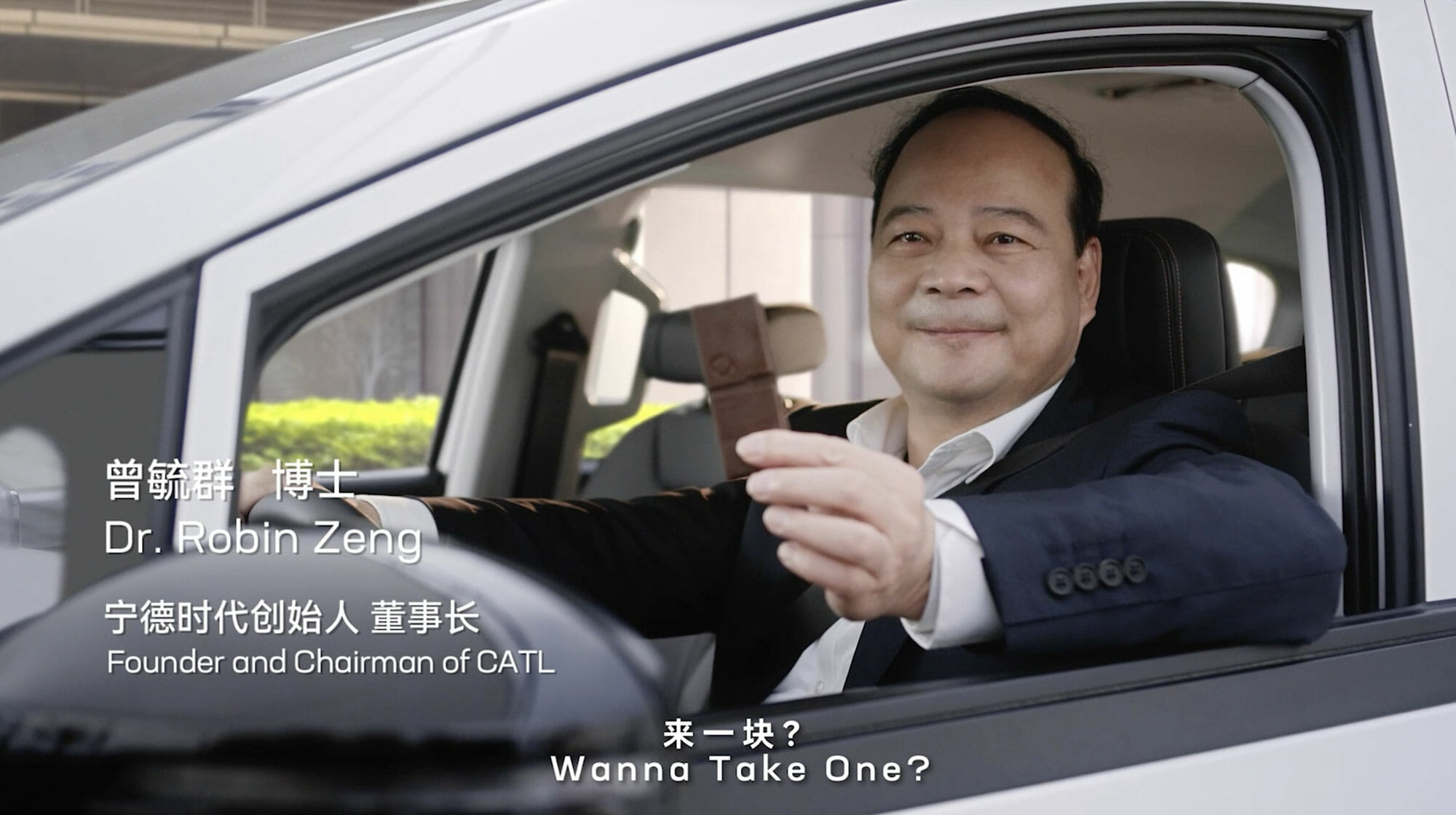 The announcement obviously brought more questions than answers, such as how it will affect CATL's existing relationship with NIO, and whether OEMs will now embrace CATL's solution.
For NIO, CATL's move only cements the Chinese smart EV startup's chargeable, swappable, and upgradable battery as a service strategy that it has preached for six years. And being NIO's battery supplier and a shareholder in NIO's battery asset management company, I'm sure CATL has learned a thing or two about battery swapping, so now it is basically taking what it has learned and making that pivot into end consumer-facing battery services and solutions with its battery development knowhow. So yes, in a sense CATL will be competing with NIO, but in the grander scheme of things, competition will further promote the development of battery swapping, and there must be an understanding between NIO and CATL.
The challenge for CATL is obviously getting more OEMs on board and getting them convinced of the battery swapping model. There will be some friction early on, but I also suspect that many like FAW Bestune are already on board and it's just a matter of time. CATL, like NIO, Geely and Aulton, still has to face the issue of high upfront and operational cost of battery swapping stations, optimal utilization of battery assets and standardization of swapping technologies. CATL sure has the capital and resources, but will OEM customers and competitors accept its standards?
Battery swapping is not going to work for everyone, but CATL's entry is going to speed up the battery swapping revolution.
Report by Lei Xing