How battery swapping is "sweeping" China's EV market
Why wait hours to charge your EV when you can swap out its depleted battery for a new one already fully-charged in a matter of minutes, just like filling up gas for a traditional ICE vehicle?
This business model/tech innovation isn't new. First pioneered by Israeli startup Better Place over a decade ago, it is now sweeping China's EV sector: what Better Place started but couldn't successfully scale is almost being perfected by NIO, Aulton and Geely. Over recent weeks, China's leading smart EV startup, leading third-party battery swapping operator and leading private automaker all have made big announcements on their battery swapping footprint expansion in China and globally:
On September 29, NIO opened its 500th battery swapping station in China. By the end of that day, a total of 504 swapping stations (as of October 12, the number is 535) had opened and more than 4 million battery swaps had been completed. Earlier this year, NIO announced that it plans to open at least 700 (up from 500 previously) battery swapping stations in China by the end of 2021, and more than 4,000 globally by 2025 including 1,000 outside of China.
On the same day, Aulton said it completed a RMB1.5 billion Series B financing round, bringing total financing to date to RMB3.5 billion, led by investors including NIO Capital, BAIC BJEV and its founders. The company is aiming to open 10,000 battery swapping stations in 100 Chinese cities by 2025 capable of serving 10 million EVs.
On September 26, Geely announced that it plans to open 5,000 battery swapping stations across China by 2025. Its first battery swapping station had only opened in Chongqing in September 2020. Since then, the service has expanded to 10 Chinese provinces.
That's a combined 19,000 battery swapping stations from NIO, Aulton and Geely by 2025. They are by no means the only players in the battery swapping space in China, but they have the most aggressive plans to expand battery swapping station footprint. Hence, I call them China's EV battery swapping "Big 3."
What is unique about the battery swapping business model of each of the "Big 3" in terms of technology, pricing and service? Is battery swapping really for show or for dough? What are the reasons behind the rise of this new business model and future prospects? We take a look in detail below.
NIO: battery swapping as a service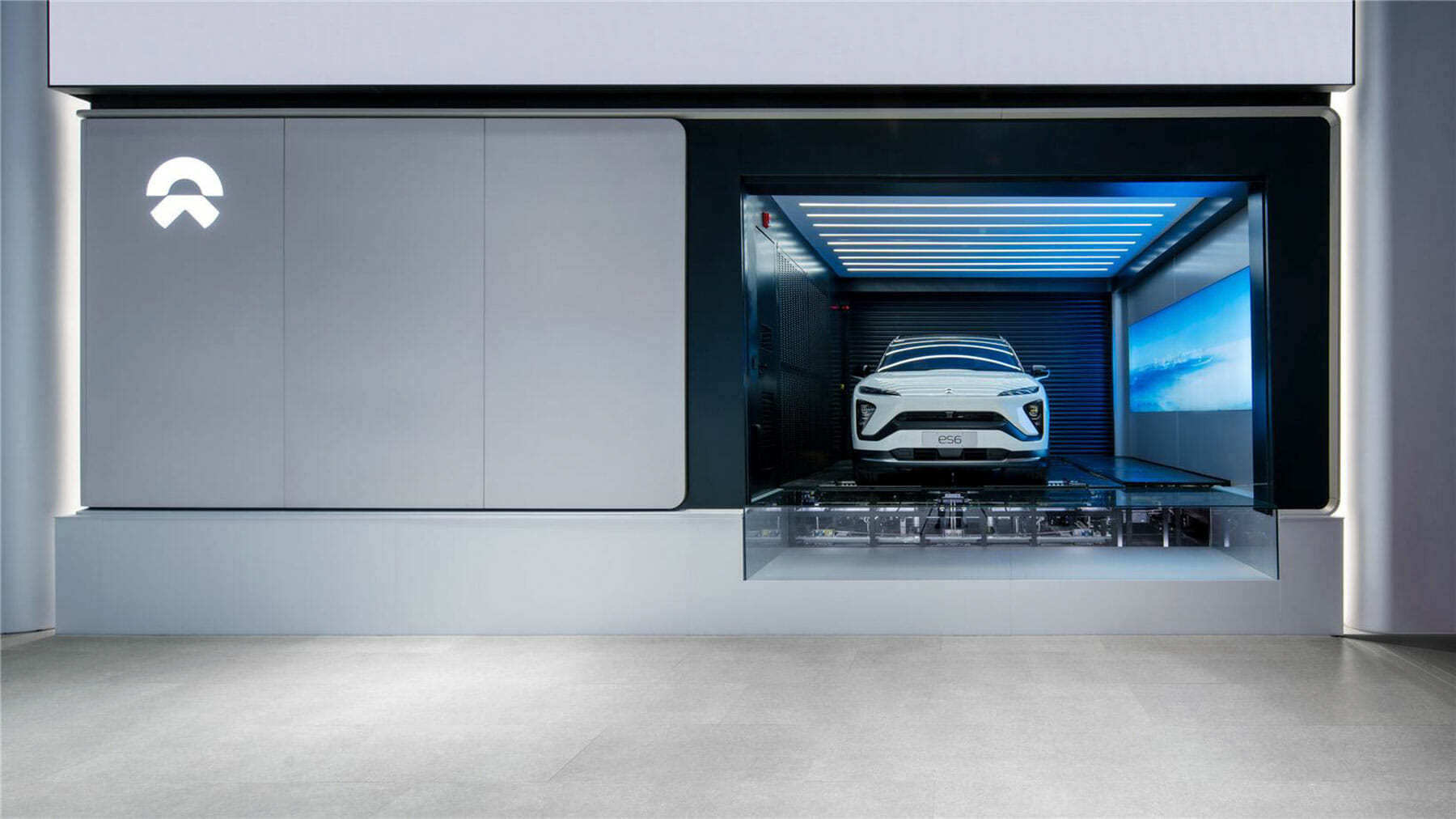 When NIO Founder, Chairman & CEO William Li was pondering about starting up a smart EV company back in 2012, just as Better Place was about to go bust, battery swapping was already on his mind as a key strategy and competitive edge. It's now the key differentiator of the brand, akin to what the super charger network is to Tesla.
But NIO is not only about battery swapping. When it introduced its next-generation approach to battery swapping with the NIO Power Grid technology in 2014, it aimed to offer a combination of multiple power charging solutions focused on enhancing the user experience. The core of this strategy is based on NIO's chargeable, swappable, and upgradable smart power service system. In other words, battery swapping underpins this system but is also complemented by NIO's own superchargers, destination chargers as well as public chargers offered by third-party charging operators. As of October 12, NIO had opened 535 battery swapping stations since the first went live on May 20, 2018. In addition, it has opened 382 supercharging stations with 2,438 stalls, 542 destination charging stations with 3,033 stalls and more than 410,000 third-party stalls nationwide.
One key leverage that benefited NIO from Better Place, aside from the unfortunate early timing of the business model (EVs weren't yet a thing at the end of the 2000s), was that Better Place did not make any cars while NIO builds its own vehicles with battery swapping technology embedded inside. So it was able to scale the stations across numerous cities in China to provide greater availability to its users than Better Place did.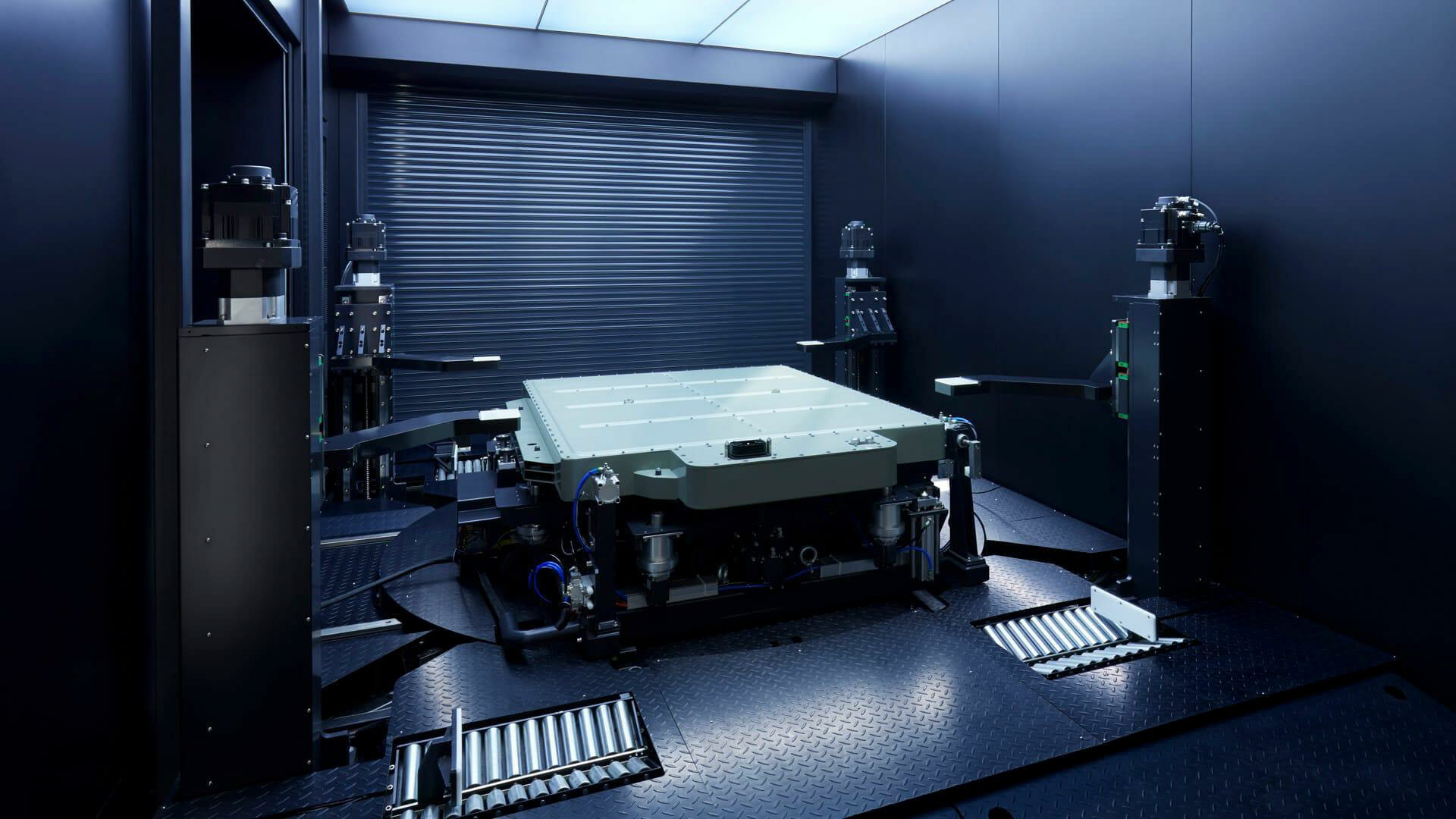 Users can now drive into any one of NIO's battery swapping stations and get a fresh battery pack installed in about five minutes (the actual swap procedure itself takes about 3 minutes), roughly the same time it takes to fill up a tank of gas. The entire process is actually all done automatically at NIO's second generation battery swapping stations (known as Power Swap Station 2.0), rolled out since mid-April of this year (the first went live in Beijing on April 15 and since then more than 330 had opened as of October 12). Once you drive up to the front of the station, the process is initiated by clicking a dedicated control button on the in-car screen. The car then drives itself onto the swapping bay where mechanisms will make sure the car is parked properly, aligning the tires into proper positions. Once the swap is done, an inspection takes place to make sure the battery is installed properly and there are no bugs in the battery system. The car then drives out of the swapping bay autonomously and ready for the user to take over for its next journey.
At these stations, every battery pack removed from a vehicle goes through a thorough electrical performance inspection. If no problems are detected, the battery is recharged and prepared for the next user. But if a fault is identified, the battery is taken out of circulation for repairs to ensure the safety of all batteries in the system. NIO has received some 1,500 patents for the battery pack, vehicle, battery swapping stations and cloud-based scheduling system. The swapping process itself uses an exclusive patented technology called the Bayobolt locking mechanism, which not only ensures sufficient strength to support the battery, but also can withstand repeated disassembly and installation of up to thousands of times. The locking mechanism alone has received more than 20 patents.
Power Swap Station 2.0 has 14 battery slots with 13 batteries available and is capable of completing 312 battery swaps per day, three times the capability of its predecessor, a significant improvement in swapping efficiency. In addition, each station has 239 sensors and four cloud computing systems to maximize visual recognition technologies, allowing for the vehicle to autonomously maneuver into the station.
In terms of pricing, NIO offers lifetime free battery swapping service to users who purchased their vehicles prior to October 11, 2020. For users that purchased the vehicles on or after October 12, 2020, they have six free battery swaps per month. Any additional battery swaps thereafter are charged a fee based on the kilowatt hour difference of the battery being replaced and the new one, multiplied by the sum of local electricity cost (varies) and service fee slightly higher than that charged by comparable fast chargers in surrounding area.
Location matters. So NIO is strategically opening new battery swapping stations as close to its users as possible. The users refer to residence within a 3 km radius from a battery swapping station as "Swap Station District House". Roughly 30% of NIO users currently live in the swap station district, and in 2025, that share is expected to increase to 90%. NIO is also working with Sinopec, utilizing the Chinese petrochemical giant's massive gas station footprint to expand its own battery swapping footprint. In fact, the first ever Power Swap Station 2.0 that opened in Beijing back in April was right next to a Sinopec gas station, following the signing of a strategic partnership between the two companies. Sinopec itself is accelerating its transformation from traditional petroleum product sales to an integrated energy service provider of oil, gas, hydrogen, electricity, and non-oil businesses. Over the next few years, it plans to deploy 5,000 battery charging and swapping stations, with NIO as a key partner.
In addition, NIO has opened more than 100 battery swapping stations along China's major expressways, and plans to complete the so-called "five vertical, three horizontal and four city cluster" (Beijing, Shanghai, Shenzhen and Chengdu/Chongqing) expressway battery swapping network by Chinese New Year 2022 in early February.
But NIO is not doing all of this for the sake of battery swapping alone to alleviate range anxiety and long charging times, but rather so that it could offer a business model called Battery-as-a-Service, or BaaS. Introduced in August 2020, the service allows users to buy a car without the battery, in effect reducing the initial purchase price of the vehicle by RMB70,000, or roughly $10,000. Those that choose this subscription model pay a monthly fee (RMB980 for the 70-kWh battery pack and RMB1,480 for the 100-kWh battery pack) for "leasing" the battery. They have more options to choose different battery sizes at the Power Swap stations, so they can upgrade or downgrade their subscriptions as their driving needs change. NIO has set up a battery asset company dedicated to purchasing and possessing the battery assets, and leasing the battery packs to users who subscribe to the BaaS model.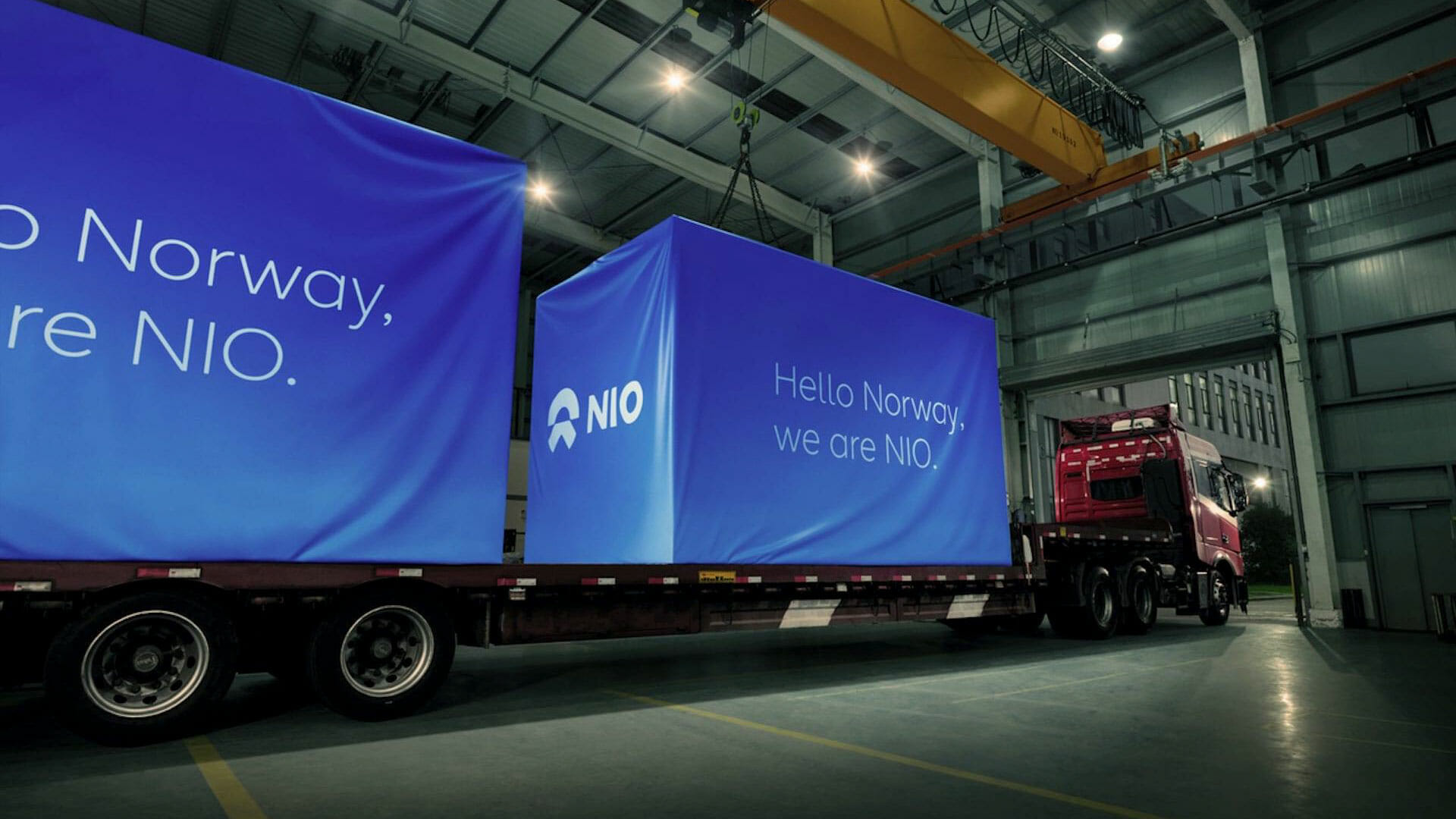 Furthermore, NIO is "shipping" its battery swapping and BaaS model to Europe as it starts deliveries of the ES8 in Norway. The first four battery swapping stations, which have received TÜV Rheinland European Conformity Certificate and TÜV MARK Approval Certificate, will be up and running by yearend. In 2022, battery swapping stations will open in five cities of Norway.
So with battery swapping and BaaS, NIO is essentially killing several birds with one stone: relieving range and charging anxiety from users who do not have easy access to charging, allowing for longer road trips across the country, lowering upfront vehicle purchase cost and giving users the flexibility to upgrade or downgrade battery pack sizes.
Aulton: 20 second swaps for fleets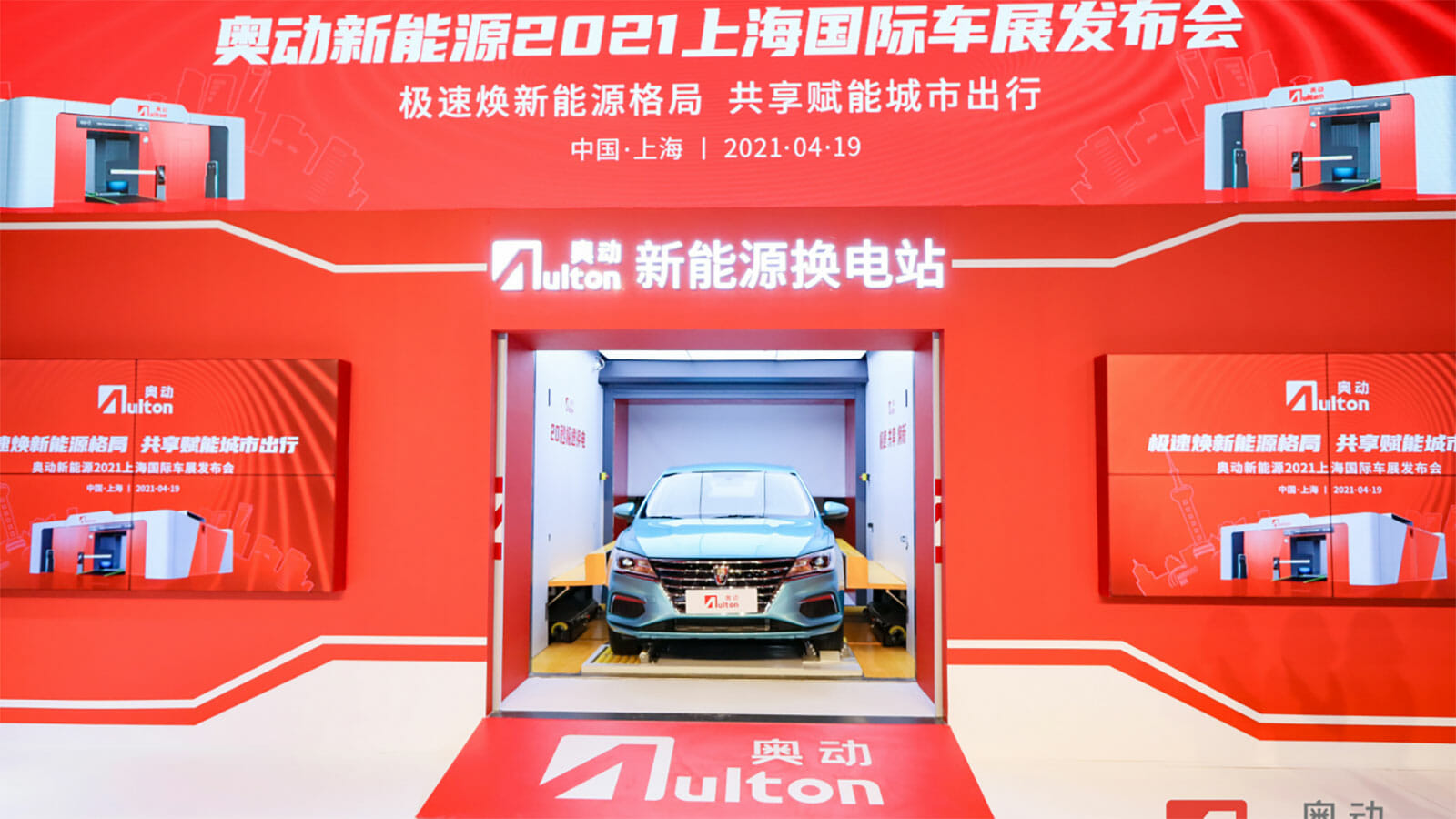 Aulton, believe it or not, might be the true pioneer of battery swapping: the company began research into the business model in 2000, almost a decade earlier than Better Place. Working with China's State Grid and Southern Grid, its early battery swapping solutions and products were put into pilot use at the 2008 Beijing Olympics, 2010 Shanghai World Expo and 2010 Guangzhou Asian Games. It now claims to be the world's biggest commercial battery swapping operator, having received more than 1,600 battery swapping patents and the world's first battery swapping equipment CE certification.
According to official corporate description, Aulton is a "new energy vehicle mobility solutions provider focused on EV battery swapping service, battery lifecycle management and battery swapping station commercial operation." It is "both a battery swapping equipment manufacturer and service operator serving electric passenger vehicles as well as commercial vehicles."
In its early days of putting battery swapping into commercial service, Aulton teamed up with strategic partner BAIC Group, China's sixth largest automaker by sales volume and parent company of BAIC BJEV, one of China's leading EV manufacturers that supplied many EVs to the country's taxi fleets. A lot of battery-swappable electric taxis based on BAIC BJEV's EU series EVs were put into commercial operation in select cities. Over recent years, Aulton's services have expanded to more cities and teamed up with additional makes and models of EVs.
According to the company, as of the end of August, 481 battery swapping stations were either in operation or under construction in 24 cities, having completed more than 17 million battery swaps. A total of 22 battery swappable models from 14 OEMs – including the GAC AION S, BEIJING EU5, Hongqi EQM5 and Roewe Ei5 – jointly developed with Aulton, have been launched to market.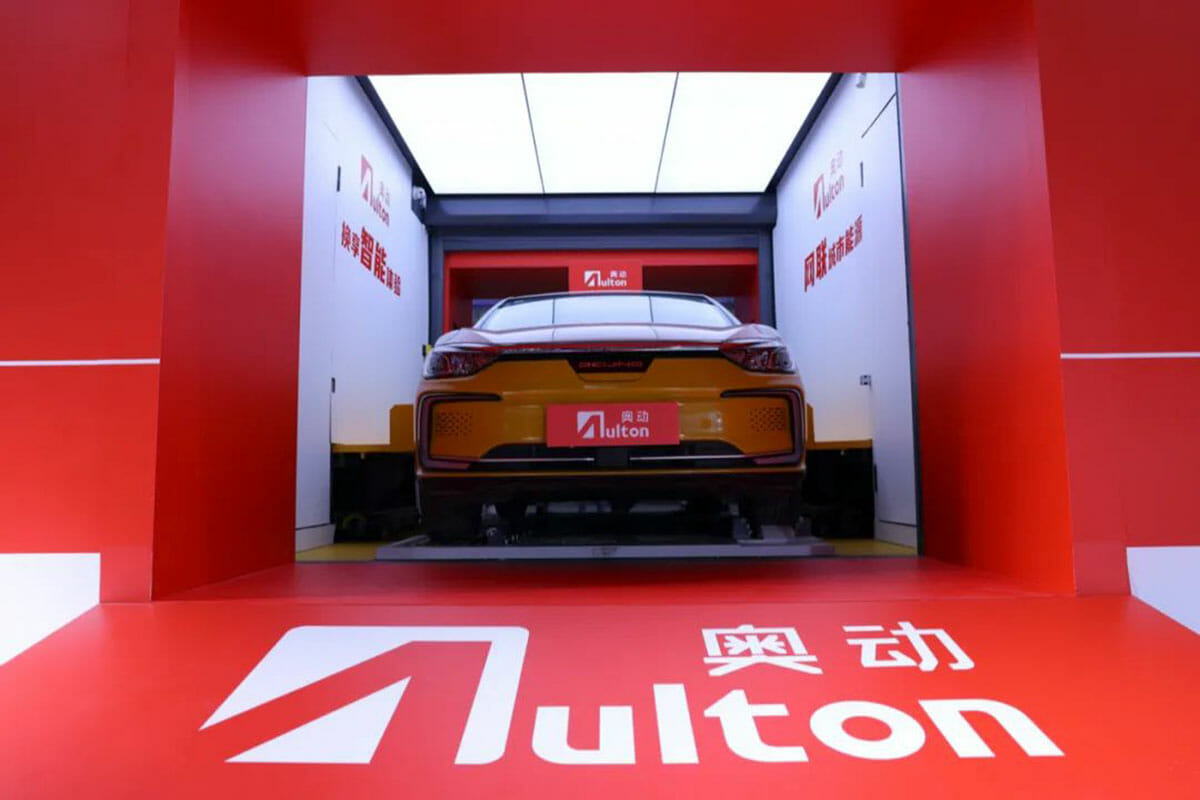 Unlike NIO and Geely, which only provide battery swapping service exclusively to their own branded vehicles, Aulton's key differentiation is that it serves multiple OEMs and models with a focus on taxi/ride-sharing fleets. So it doesn't serve private owners, at least not yet. The other differentiation is speed: Aulton's latest generation of battery swapping station (4.0) unveiled a year ago claims to have the world's fastest battery swapping process at just 20 seconds. In order to make this happen, Aulton has deployed three core technologies including flexible battery swapping bay, smart recognition system and battery pack storage management. In terms of safety, the stations offer the so-called optical fiber multi-point temperature measurement and intelligent monitoring of batteries for lifecycle management. And they are user friendly by offering convenient and simple smart payment for their users.
As for how they charge for battery swapping, it is also a bit different than NIO or Geely. In most of the cities where the service is available, it's based on mileage driven. Pay per use, pay per electricity and other alternative methods are also optional, with the aim to reduce operational cost for customers, which is important for fleets.
Like NIO, Aulton is also cooperating with Sinopec to expand its battery station footprint utilizing Sinopec's gas station footprint that numbers more than 30,000 across China.
Geely: ambitious latecomer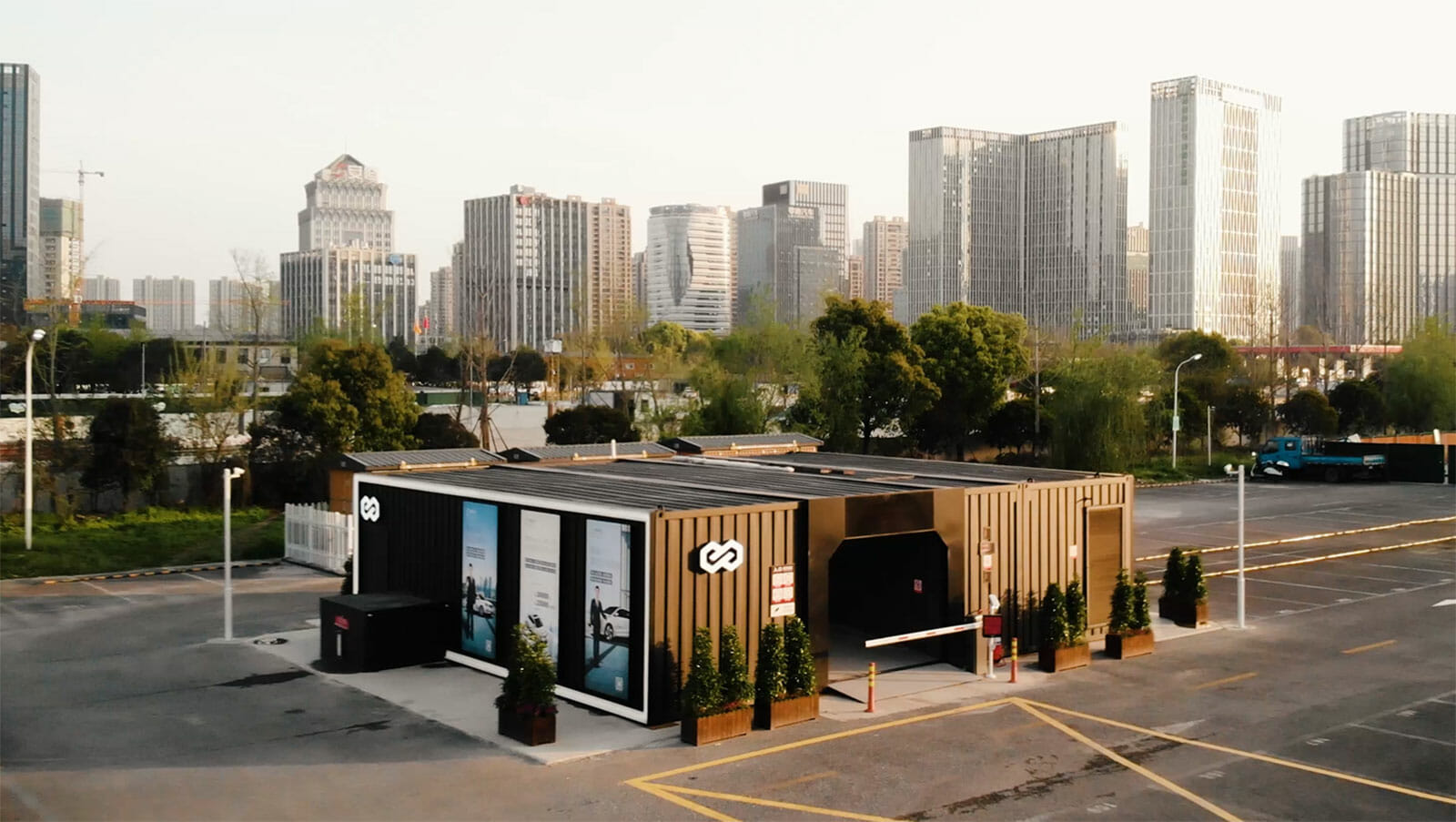 Geely might be late to the battery swapping party, but it's no less ambitious.
Its subsidiary company, Geely Technology Group, began researching battery swapping technologies in 2017 as it grew its R&D team to over 1,000 people and registering hundreds of patents in the process for the operating service and also for the development of battery swap vehicle architectures.
It showcased its proprietary battery swapping technology, called E-Energee, at the recently held 2021 Wuzhen Internet Conference. Since the first battery swapping station from E-Energee came online in Chongqing in September 2020, the service has expanded to ten Chinese provinces and cities over the past year including Tianjin, Zhejiang, Shandong, Jiangsu, Hunan, Hainan and Anhui.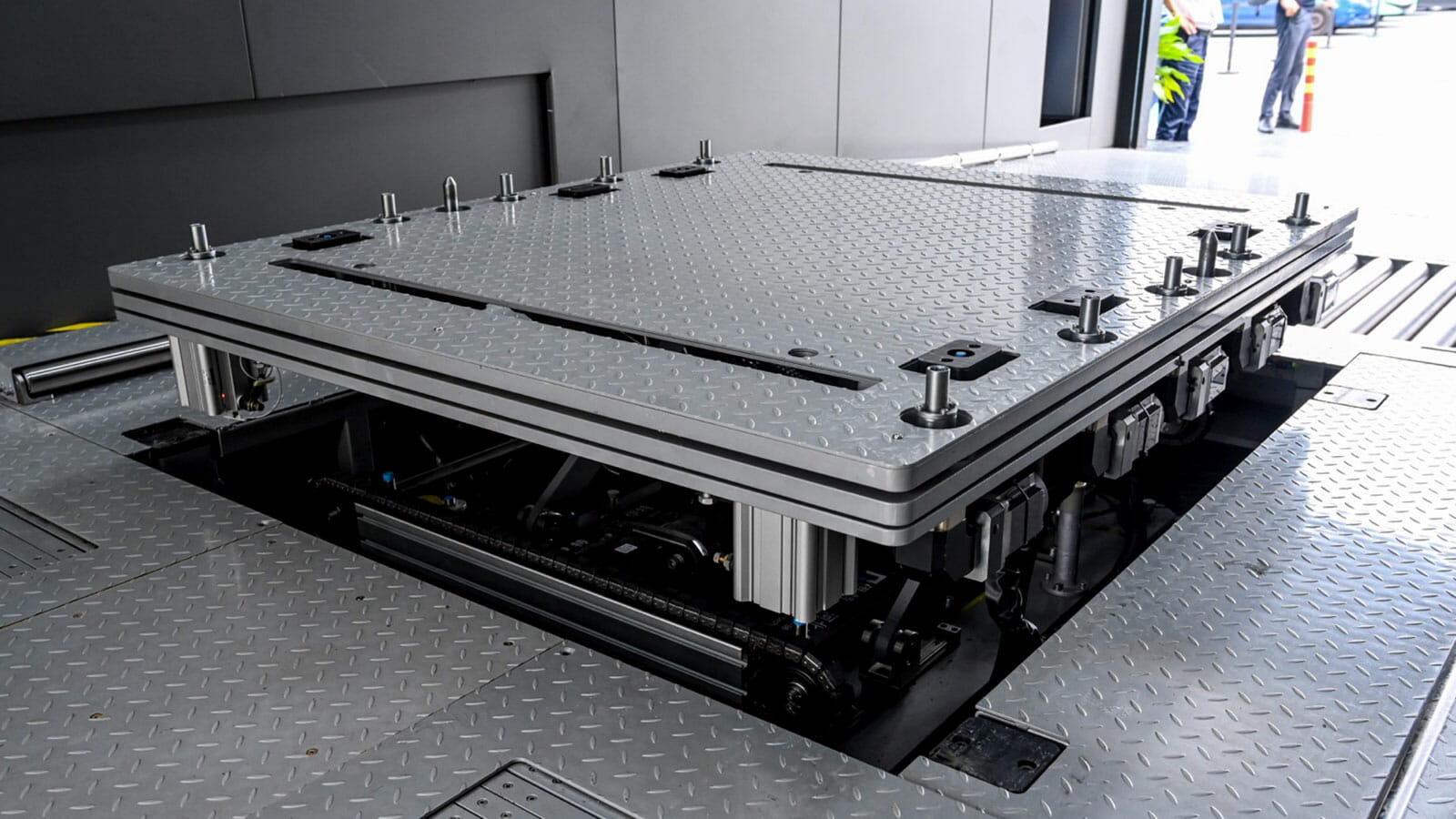 Under the E-Energee service, drivers are able to swap their battery for a fully charged one within 1 minute through automatic registration payment service that allows them to drive into the station and automatically swap the battery without exiting the vehicle. The current E-Energee service is predominantly used by mobility fleets who are able to have their EVs running with greater efficiency through the use of battery swap that cuts out longer charging times. Drivers appreciate this because even though they might be paying more than fast charging, the time they save with the battery swap means they can hail more passengers and therefore earn more income.
The 126 sq meter station can be easily set up in any location and fast enough to service over 1,000 battery-swappable vehicles each day. The swapping experience is similar to entering an automated car wash, during which time the station will identify compatible vehicles, swap the battery from the chassis, and handle wireless payments in one smooth autonomous process.
In a separate section of the station, automated battery inspection and fast charging of depleted vehicle batteries is handled. All moving parts, including the vehicle conveyance system, battery swapping system and fast charge system have undergone over 16,000 different durability tests to give these stations a minimum service life of 10 years.
To guarantee the safety of users and the environment, a three-layer fire protection system is in place to prevent even the slightest chance of danger. Each station is also connected to an Internet of Things and Vehicles ecosystem, optimizing the operations of the battery swapping network including the rotating out of 'unhealthy' battery packs.
The stations currently mostly serve Geely's Lifan Maple 80V EV, but are capable of serving different Geely vehicles with wheelbases between 2,700 mm and 3,100 mm, and have at least 10 years of service life.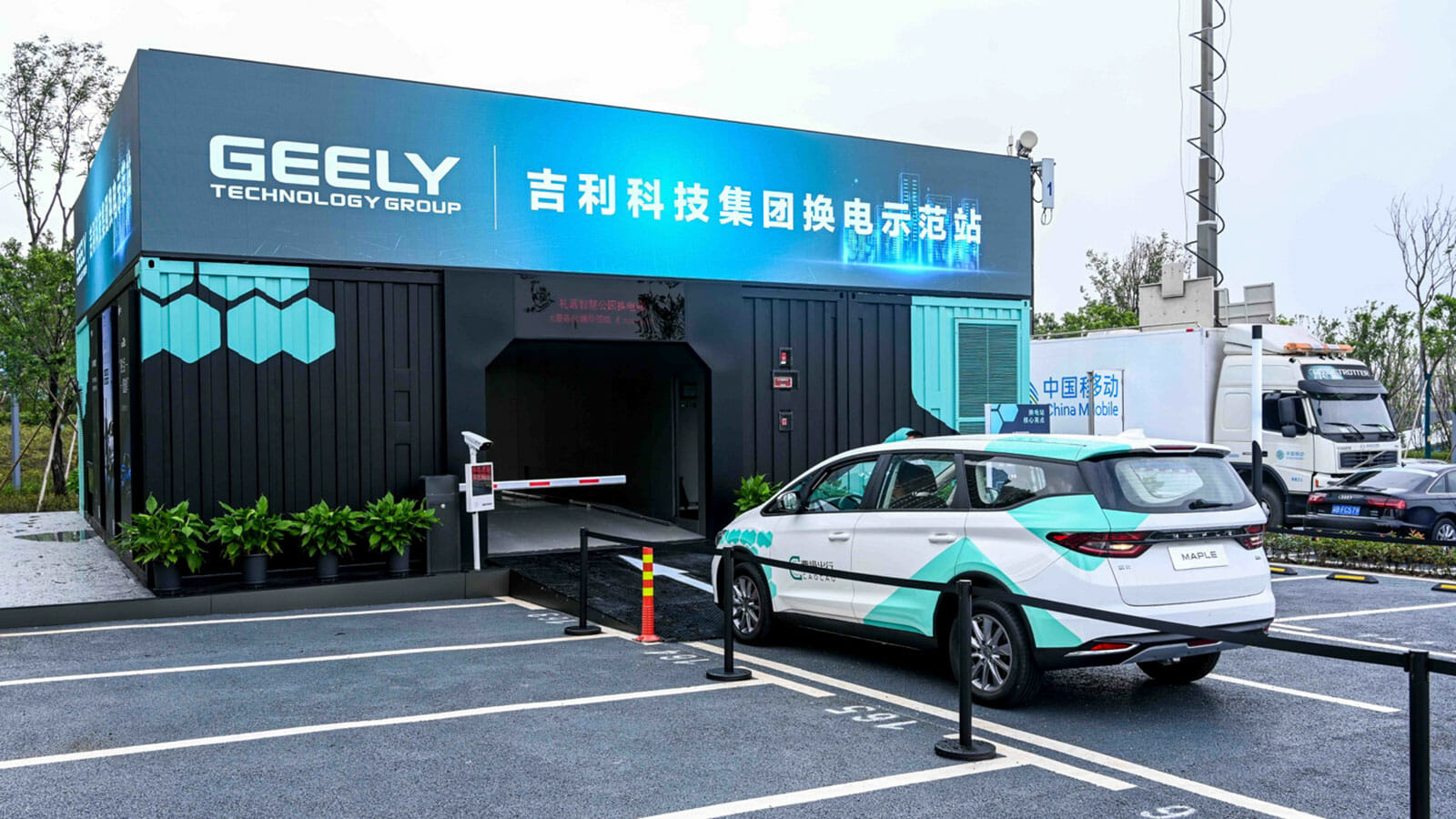 A PR representative from Geely tells me that, at the time of writing, 77 battery swapping stations were up and running with 18 more to come online in the next couple of weeks. So compared to NIO and Aulton, it's not much. And with 5,000 planned by 2025, Geely certainly has the most work to do among the "Big 3."
For show or for dough?
So there you have it, an overview and comparison of China's EV battery swapping "Big 3." While battery swapping is the common thread, their individual approaches are somewhat different.
If Better Place "talked the talk" more than a decade ago, then the "Big 3" have definitely "walked the walk." Why has battery swapping proliferated in China over the past couple of years?
First, it's policy support from the very top as China tries to "overtake the foreigners on a curve" in terms of new technologies and business models.
For two years in a row since 2020, battery swapping has been written into the Government Work Report delivered at the annual parliament meeting by Chinese Premier Li Keqiang. In 2020, it was mentioned for the first time as part of the effort to strengthen construction of so-called "new infrastructure." In 2021, the same message was given. In July 2020, Xin Guobin, deputy minister of the Ministry of Industry & Information Technology (MIIT), said that China would step up efforts to advance the construction of battery swap infrastructure to promote quality growth of NEVs. The battery swapping model would be piloted in regions including Beijing and Hainan, and enterprises were also encouraged to develop new battery charging and swapping technologies, according to Xin.
In April 2020, the Ministry of Finance announced that subsidies for new energy passenger vehicles priced below RMB300,000 would be extended to the end of 2022. But because NIO offers the battery swapping model, its vehicles, which are all priced more than RMB300,000, were exempt from the rule.
In the NEV Industry Development Plan (2021-2035) released by the State Council in November 2020, battery swapping was highlighted as an area where construction will speed up and promotion will strengthen. Many provinces and cities have also announced their own policies to support battery swapping.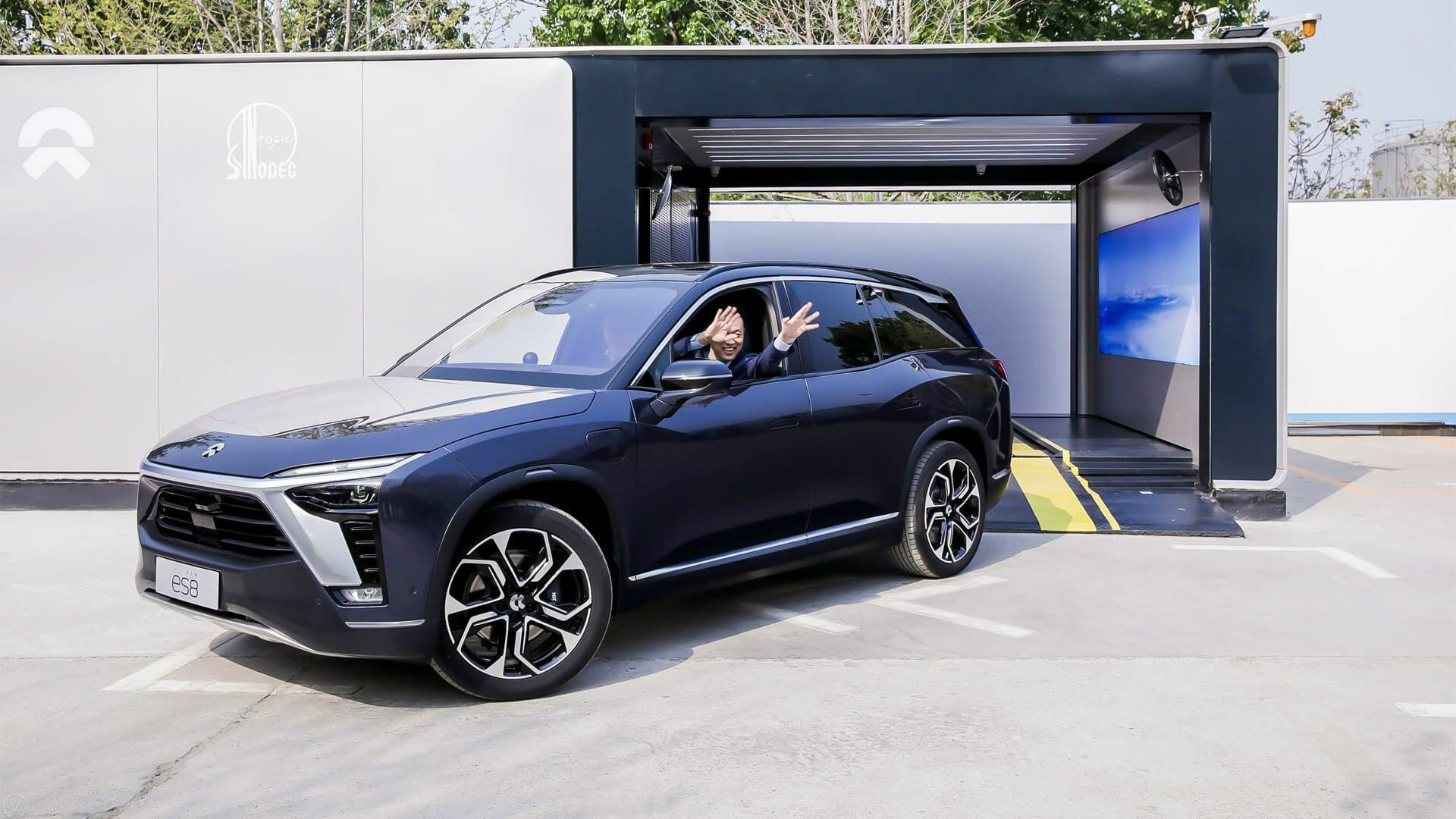 Second, the "Big 3" at least so far have proven that the battery swapping business model work and it is loved by their users, whether private owners or taxi drivers. It solves one of the pain points of owning an EV: charging time. So much so that NIO was one of the entities that helped draft the Safety Requirements of Battery Swapping for EVs, a national voluntary standard approved by the National Technical Committee of Auto Standardization (NTCAS) in August 2020. It is the first national standard for EV battery swapping.
Third, battery swapping stations are complementary to the grid and can simultaneously serve as energy storage stations possibly replenishing electricity back to the grid during peak hours.
On the flip side, the biggest hurdle battery swapping faces is standardization and interoperability. Although NIO has publicly indicated that their battery swapping stations are open to third parties as long as they can adhere to NIO standards, it's easier said than done as there will be many conflicts of interests. These battery swapping stations also require huge upfront costs (often in the millions of RMB if not tens of millions of RMB) to build and maintain, so recuperating that cost and making it a profitable business model still requires some time.
There is no denying though, that China is now at the forefront of EV battery swapping, which is expected to become as ubiquitous as, if not more than, charging over the next five years.
Lei Xing
Additional notes & sources:
Official statement of the 'Big 3'.
Geely Aims to have 5,000 Battery Swapping Stations by 2025(Geely)
8 Reasons Why Geely's Battery Swapping Tech Could Be the Future for EVs(Geely)
NIO's Newest Generation Power Swap Station 2.0(NIO on YouTube)
NIO Power Swap Station 2.0 Starts Operation in Beijing(NIO)
The Current State of EV Battery Swapping(NIO)
A Brief History of Battery Swapping(NIO)
Chinese automakers strive to develop battery swapping business(Gasgoo)