日本語訳記事/中国における電気トラック事情を読み解く(2022年1月5日)
Akin to the Tesla Semi, the Homtruck is named after the original aspiration of its creators to make a semi-truck that feels like home, meeting the living and emotional needs of truck drivers who spent an inordinate amount of time in their vehicles. Production and deliveries are expected to begin in just over two years, in early 2024.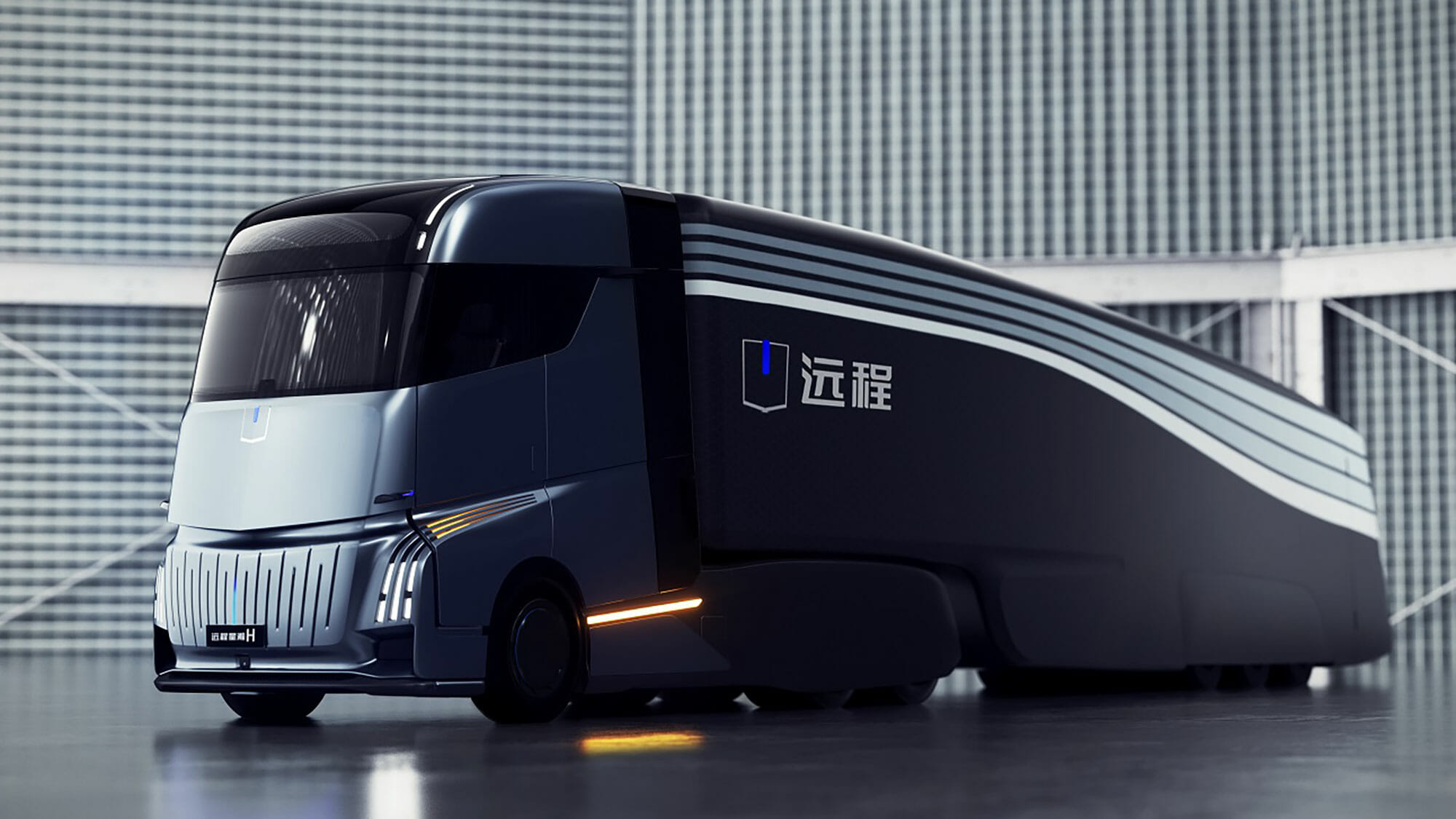 Geely claims that the Homtruck will be one of the most advanced and cleanest commercial vehicles on the road, with an architecture that offers several powertrain options including range extender, methanol hybrid and pure electric with optional battery swapping. It will also be able to utilize L4 hands-off autonomous driving functions and truck platooning within selected routes, thanks to sensors such as LiDAR, millimeter-wave radar, ultrasonic radar along with 5G and V2X communication, as well as OTA software upgrades.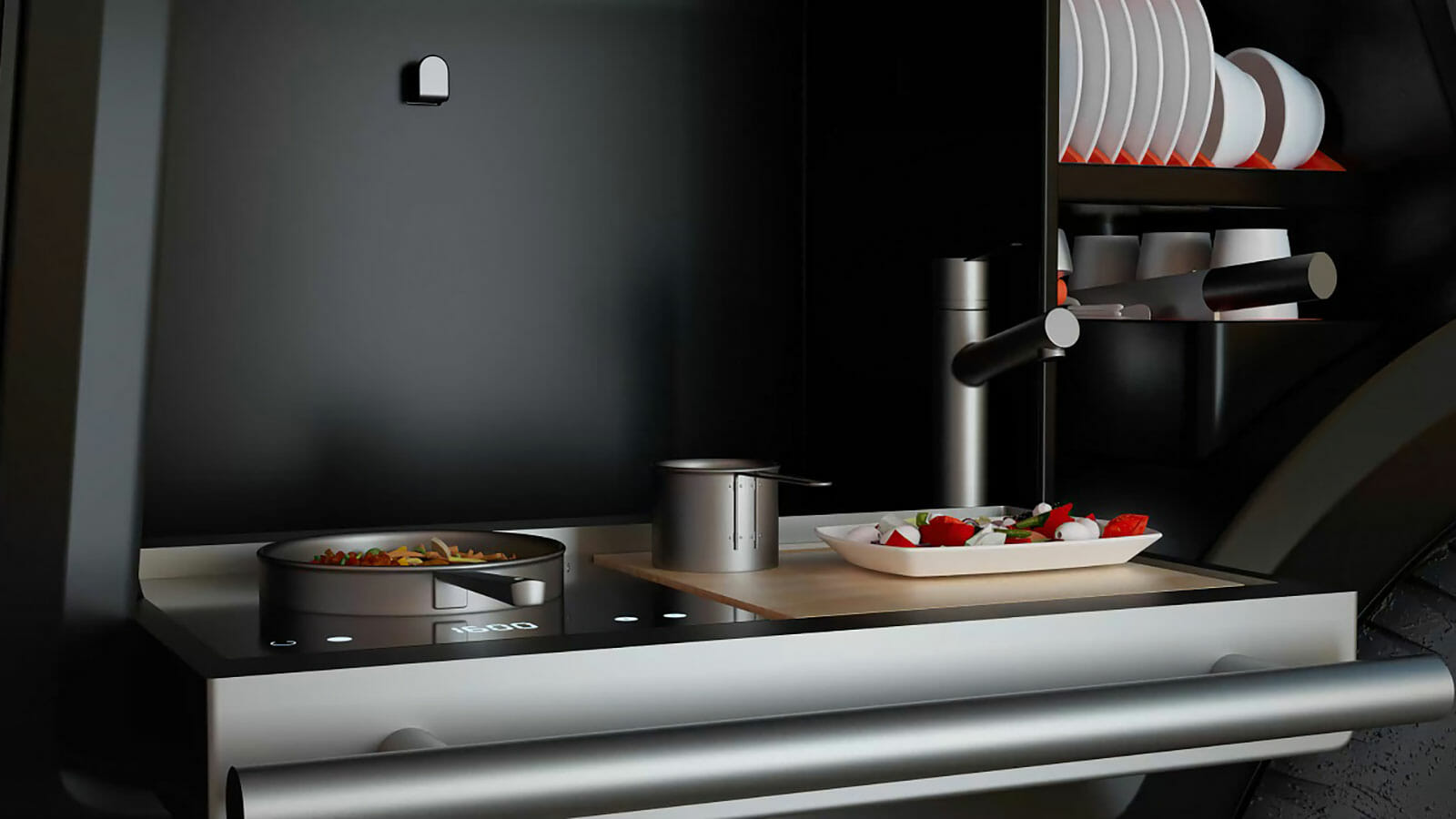 The Homtruck, without a doubt, is the most futuristic, advanced and driver friendly electric truck announced in China so far, at least on paper. Though still more than two years away from hitting the market, more than 10,000 orders have been received for the Homtruck, according to Farizon Auto.
While we are not going to see the futuristic Homtruck on the roads any time soon, electric commercial vehicles, especially that of electric trucks of all kinds of varieties large and small, are already roaming the streets of China thanks to the country's push toward new energy vehicles over the past decade and especially the transport sector's drive to electrify its fleet over recent years.
New energy commercial vehicle sales are increasing drastically
According to the latest data from China Association of Automobile Manufacturers (CAAM), China sold nearly 3 million NEVs in the first 11 months of 2021, up 166.8 percent from the same period in 2020. Most of those sales, roughly 95 percent, was accounted for by new energy passenger vehicles. New energy commercial vehicle sales, nearly all of them the battery electric variety, over the same period reached 152,000 units, up 54.5 percent.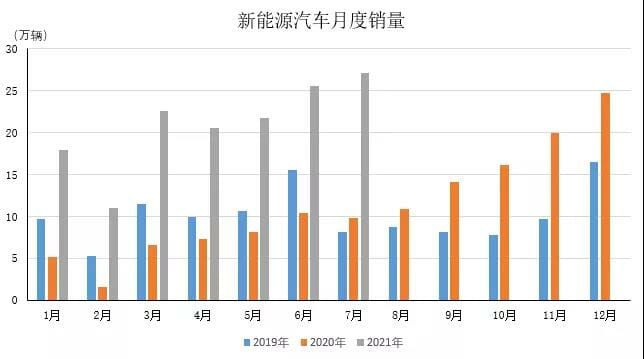 Electric commercial vehicle volumes may pale in comparison with those of electric passenger vehicles, but in certain segments growth has been explosive. Take the electric heavy-duty truck segment, for example.
According to the latest compulsory insurance data of end-user sales, China sold a monthly record 1,852 new energy heavy-duty trucks in November, up a whopping 668.5% year-on-year. Sales over the first 11 months were 7,442 units, up 222.4% year-on-year. New energy heavy-duty truck sales have grown for 10 months in a row to become one of the fastest growing subsegments of the heavy-duty truck market, which contracted this year over the China 5 and 6 emissions requirements changeover following record breaking sales over the past few years.
The top 10 players in the segment in order of year-to-date sales are Sany, Hanma Technology (which is a Farizon Auto subsidiary), Dongfeng, Yutong, SAIC Hongyan, Beiben, XCMG, Nanjing Kinglong, FAW Jiefang and Foton, accounting for nearly three quarters of the segment sales. Many of these players are traditional heavyweights in the heavy-duty truck segment.
Sany, one China's largest construction machinery groups, for example has shot onto the new energy heavy-duty truck scene thanks to three factors: its early focus on battery electric and hydrogen fuel engineering vehicle development, production, and sales operations through an electric technology subsidiary; diverse product offerings including electric tractors, mixing trucks and dumpers; and superior quality. In October, for example, Sany received an order for 1,000 electric mixing trucks, the largest single order for this type of product ever.
One big reason driving this explosive growth is obviously China's overarching long-term "double carbon" reduction goal: carbon peaking by 2030 and carbon neutrality by 2060. Another reason is that in lieu of an established charging network, these types of new energy heavy-duty trucks have relied on a "chargeable and swappable" model where they can both be charged and have batteries swapped. While new energy heavy-duty trucks are not yet ready for prime time when it comes to long-haul transportation, they have found their niche in mining areas, steel mills, factories and industrial parks, ports as well as urban gravel transport, where they don't have to travel for long distances.
And part of the reason why electric heavy-duty trucks are so popular in these areas are not because of the vehicles themselves, but also the fact these areas don't have to shut down and restrict production to adhere to national requirements for "emissions reduction" had they used traditional diesel vehicles, so that more work can be done.
China is promoting battery swapping EV truck models
Chery's commercial vehicle arm, for example, recently started production of a 6×4 battery electric tractor with a rechargeable and swappable battery that can be swapped in under 5 minutes, as well as a battery swappable 8×4 dumper for urban gravel transport. Sany's popular EV550 battery swappable electric tractor does the same thing, while offering a range of 200 km and electricity consumption of less than 170 kWh/100 km.
Another segment seeing a huge jump in new energy trucks is logistics vehicles. The latest numbers according to compulsory insurance data show that sales of new energy logistics vehicles, which include micro vans, light trucks, micro trucks and heavy-duty trucks, totaled nearly 11,000 units in the first 11 months of 2021, up 131 percent from the same period in 2020.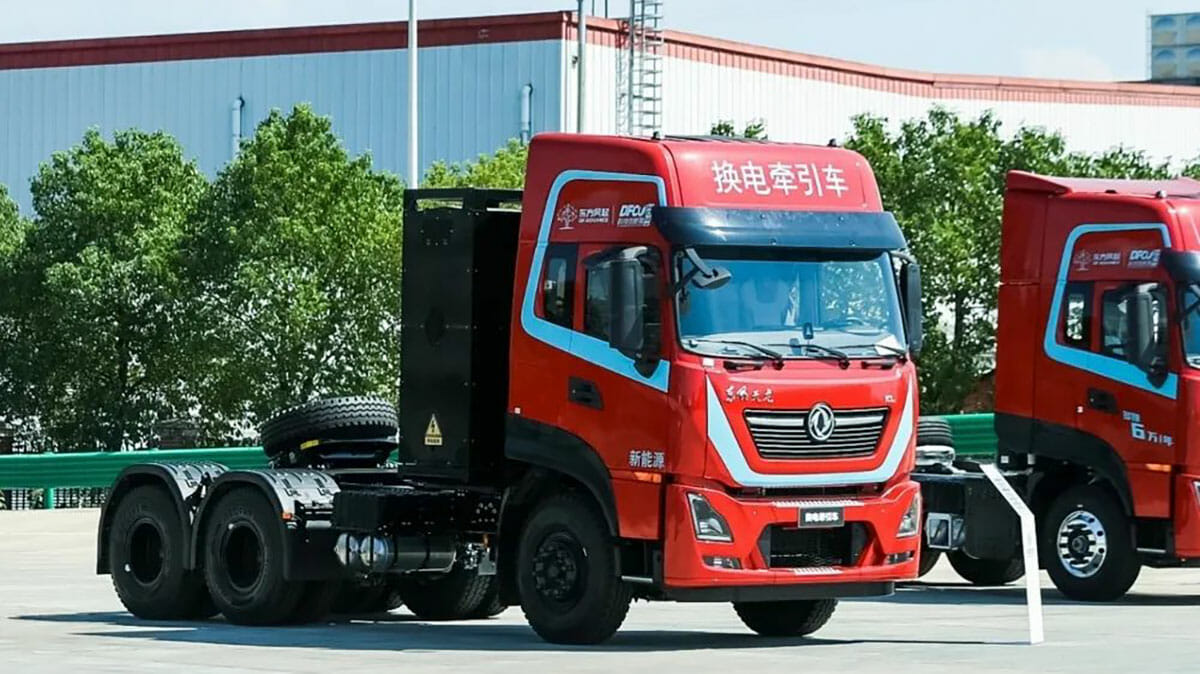 Active players in this segment include RC EV, Geely's Farizon Auto, Chery's Karry New Energy, Dongfeng, Chang'an, Foton, SAIC Maxus, SAIC-GM-Wuling and BYD. The top 15 players in this segment account for nearly 85 percent of the total segment sales, which is forecasted to nearly double to more than 200,000 units in 2022.
If the Homtruck represents a possible electric truck utopia of the future, then practical electric trucks that already do the dirty work now, as mentioned above, represent the reality of the present. Chinese brands dominate the electric truck market and will continue to do so for the foreseeable future.
Report by Lei Xing