Featured image by MG.
【日本語訳記事】中国のEVたちが欧州市場を着実に侵略 〜『NIO』『Xpeng』『BYD』など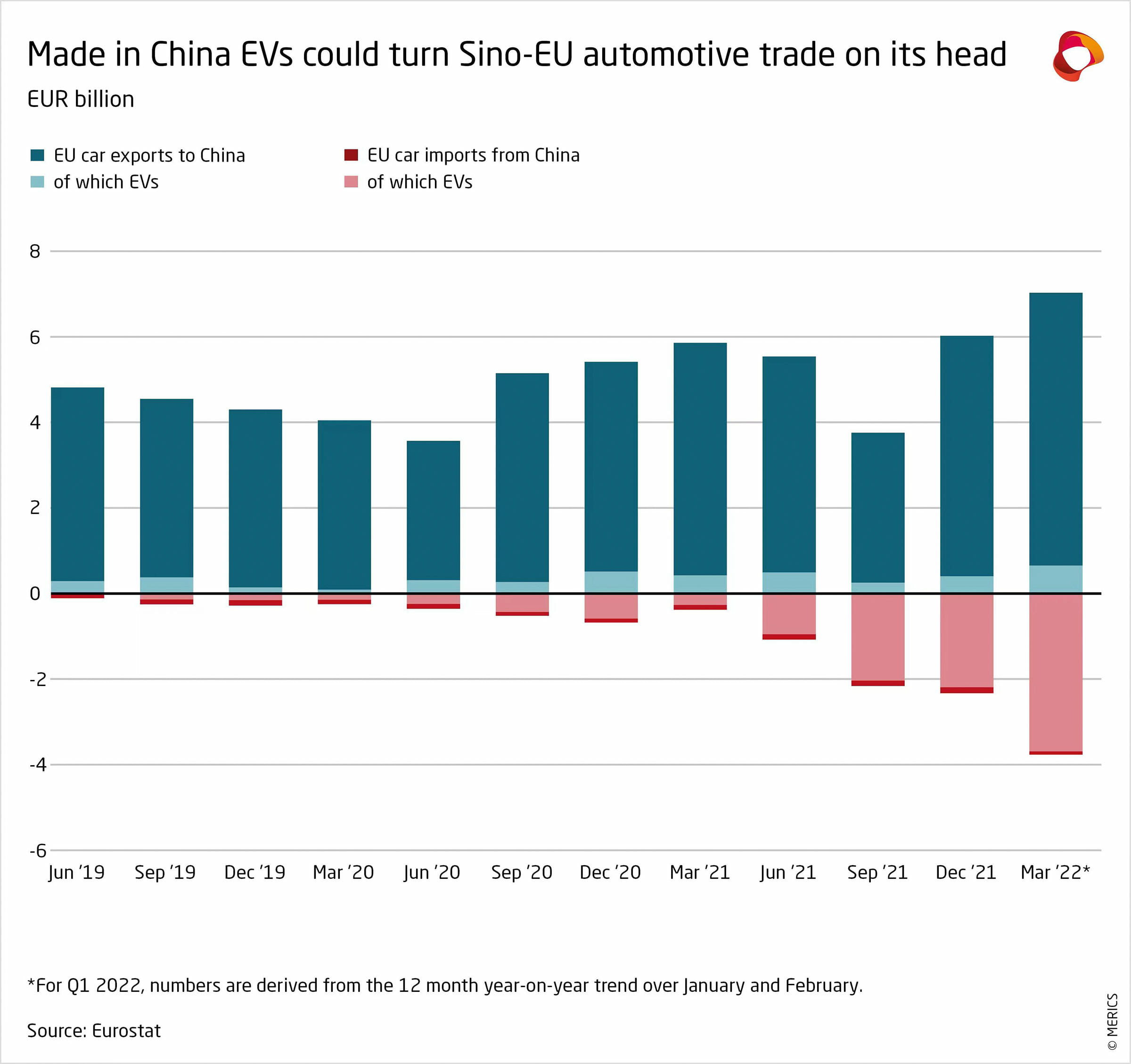 Slowly, and methodically, Chinese EVs are taking over Europe.
NIO reached a major milestone on May 12 when it delivered its 500th vehicle in Norway and opened its first local NIO Service Center, according to information shared on the Norwegian version of NIO app.
The milestone comes almost exactly a year after the Chinese smart EV startup announced its official entry into Norway on May 6, 2021.
A second NIO House has recently opened in Bergen, Norway, and two more showrooms will open in Stavanger and Trondheim in Q4 of this year. A fifth is due to open early next year in Kristiansand.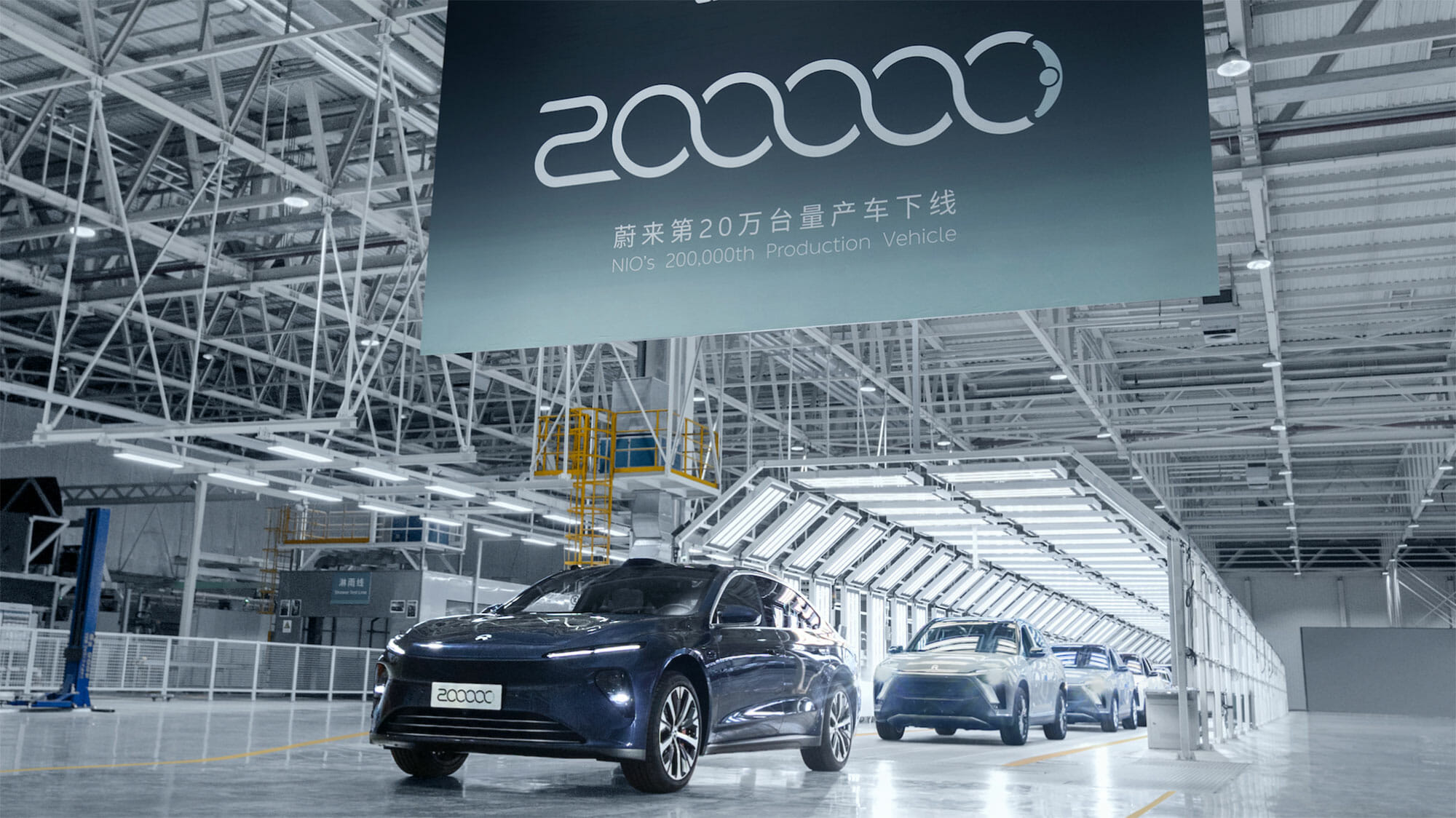 NIO aims to expand to over 25 countries in three years
And soon, NIO will be hitting the market in Germany, the Netherlands, Sweden and Denmark, as it embarks on a journey to expand to over 25 countries and regions worldwide over the next three years. NIO is in fact has had a presence in Munich since 2016 and is preparing to rollout vehicles and Power Swap Stations and Battery-as-a-Service (BaaS) in Germany. The latest rumor has NIO preparing to build a plant in the U.S., but that's a story for another day.
NIO ES8 Norway Launch Press Conference(YouTube)

At about the same time NIO's plans to open additional NIO Houses in Norway were announced, SAIC MAXUS, a unit of SAIC Motor, China's largest automaker, presented the MIFA 9 battery electric MPV at the Birmingham Motor Show not too far away in the UK. The debut on May 24 at the event marked the first European and overseas appearance for the electric flagship dedicated to global market from MAXUS, before its official launch in the Chinese market in June. Dubbed as the first Chinese high-end electric MPV to enter mature European markets, the 6-seater MIFA 9 has passed relevant European certification including E-MARK, is Euro-NCAP 5-star rated, has a range of 560 km, offers Level 2+ assisted driving features and has a 10-screen smart cockpit interior, filling a gap in the European luxury electric MPV segment.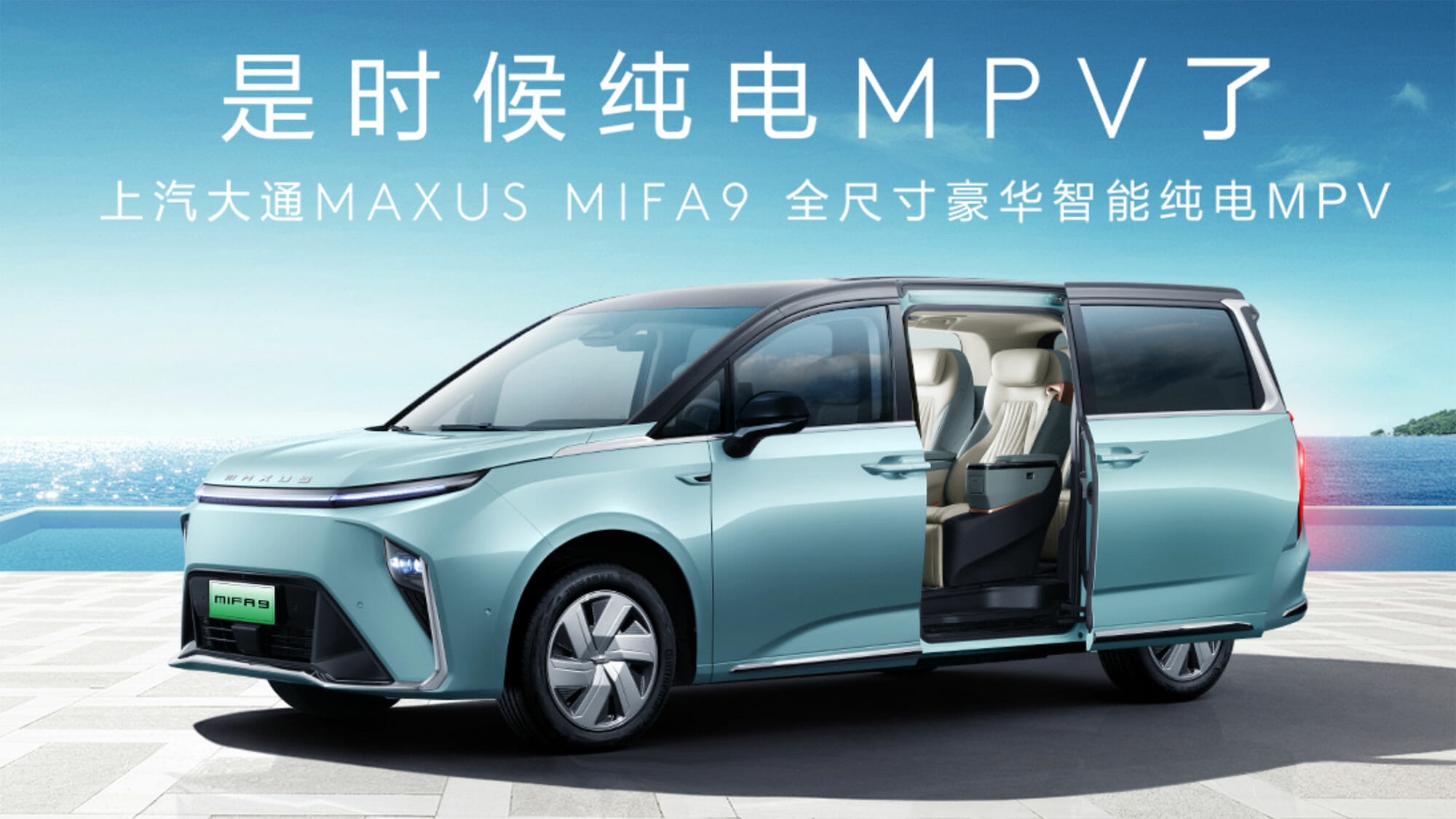 MIFA 9 will try to build on the success of its sister model, the EUNIQ 5 electric family MPV, which has already won over the Scandinavian market, accounting for more than a quarter of the electric MPV segment in Norway. The T90 electric pickup also made its overseas debut at the show and is expected to be the first ever Chinese brand electric pickup to enter the European market.
So far SAIC MAXUS has entered European markets including the UK, Ireland, Norway, Germany and Italy, and EVs exported to this part of the world account for roughly 17% of the company's total vehicle export volume. In Europe, Evs already account for 90% of MAXUS' sales volume there. In the UK in particular, MAXUS accounts for about 11% of the electric light commercial vehicle segment there, according to Mark Barrett, general manager of the MAXUS brand for its UK and Irish distributor Harris Group.
MG electrifies as it turns into a Chinese brand
Another brand that is having even more success is non-other than SAIC MAXUS' sister brand, MG.
The British-turned-Chinese brand that SAIC Motor gobbled up years ago is having its way in the UK and the rest of Europe, having tripled sales to 21,946 vehicles in the region in 2021, not including the more than 30,000 that were sold in the UK alone. And yes, all of these were either PHEVs or BEVs, an approach that MG Motor Europe took when it started operations in 2019 with the ambition to make electric mobility accessible for European motorists. As of the end of 2021, MG Motor Europe operated in 16 European countries with more than 400 sales and service locations.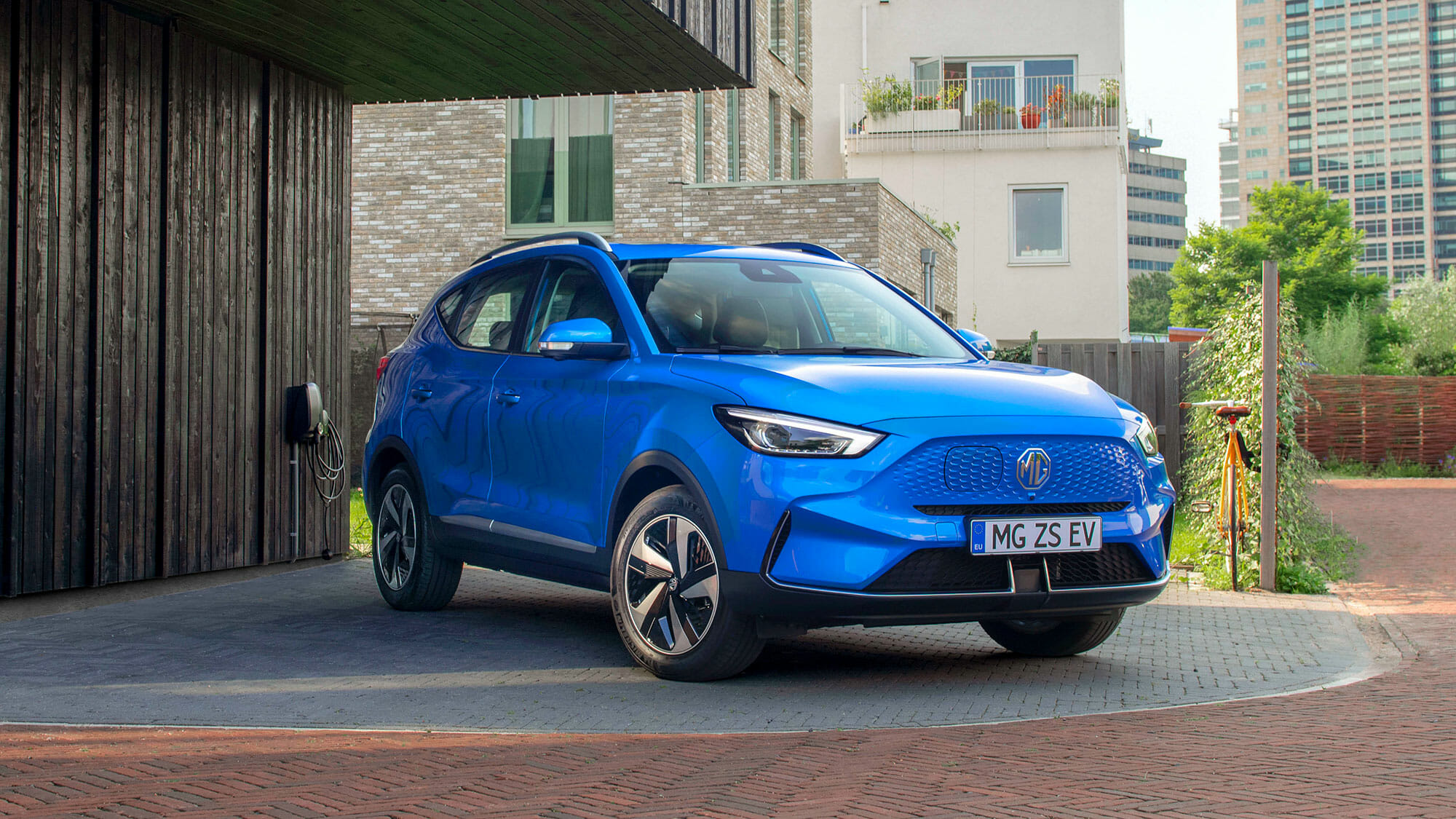 MG's success in Europe is due to the brand's positioning as a smart choice in terms of price, equipment and technology without compromising on quality and safety. The MG ZS EV launched in 2019 was the first 100% electric SUV that was truly affordable to the general public, while meeting all the needs of European motorists, and the first-ever electric SUV in the B-segment to receive a five-star Euro NCAP safety rating. The MG EHS PHEV and the Marvel R Electric followed, and the MG5, billed as the world's first all-electric station wagon recently went on sale.
The brand wants to triple sales again in 2022 and seems to be well on its way there: in Q1 2022, sales reached 22,135 units (excluding the UK), more than 2.5X compared with the 8,850 vehicles sold in the same previous period. It is also expanding market presence to Eastern and Central Europe this year.
Earlier this year, SAIC Motor indicated that the MAXUS and MG brands combined plan to sell 120,000 vehicles in Europe in 2022, with the majority of those being EVs. Their combined sales in developed European markets including the UK, France, Germany and Sweden in 2021 reached 73,000 units, including more than 40,000 EVs, according to SAIC Motor.
Made in China EV brands' invasion of Europe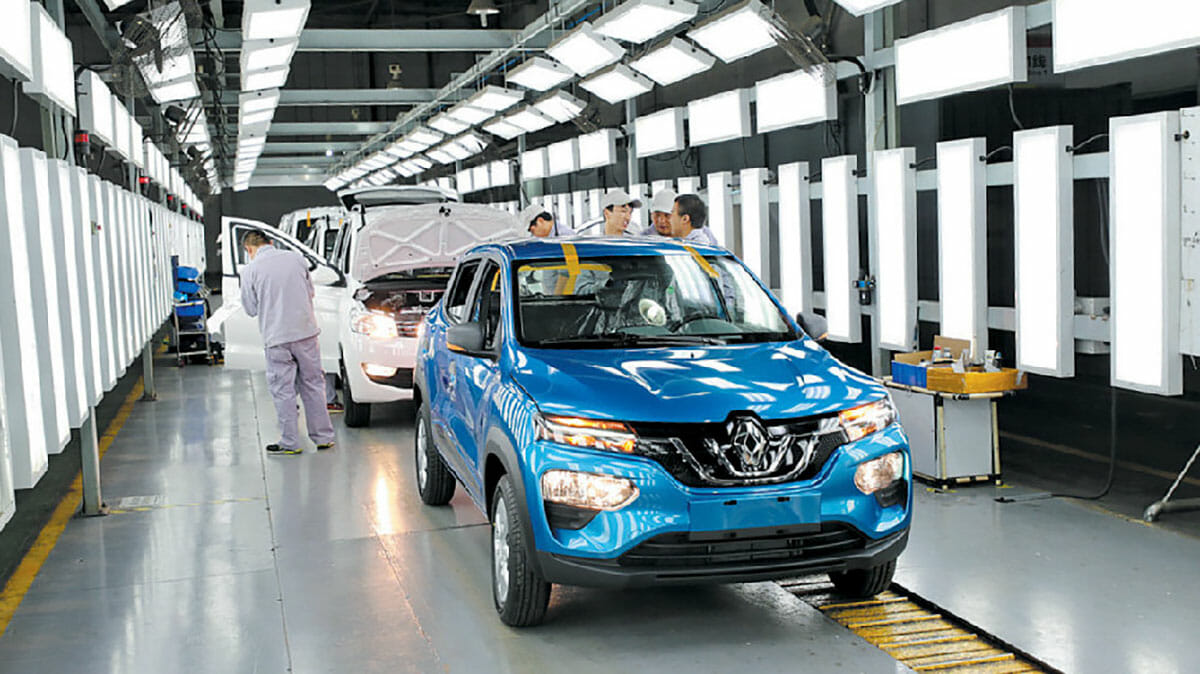 Dongfeng Motor Corp. and JMC are enjoying their success of made-in-China EVs making it big in Europe via a different business model: by rebadging these vehicles with affiliated brands from French partner Renault. eGT, the joint venture between Dongfeng and Renault, sold 47,332 Dacia Springs, most of them in Europe, in 2021, and sales through the first quarter of 2022 reached 17,456 units, nearly triple that of the same period of 2021. JMEV, the joint venture between JMC and Renault, began exporting the Yi electric sedan to Europe rebadged as the Limo for use on Renault's Mobilize mobility platform.
Dongfeng's high-end brand VOYAH is also following the footsteps of NIO and Xpeng: it will soon debut the FREE electric SUV in Oslo, open its first overseas flagship store there and start delivering the vehicle to local customers in Q4. VOYAH will be working with Dongfeng Motor Industry Import & Export Co Ltd. to assist its Norwegian entry as well as further European markets in the future.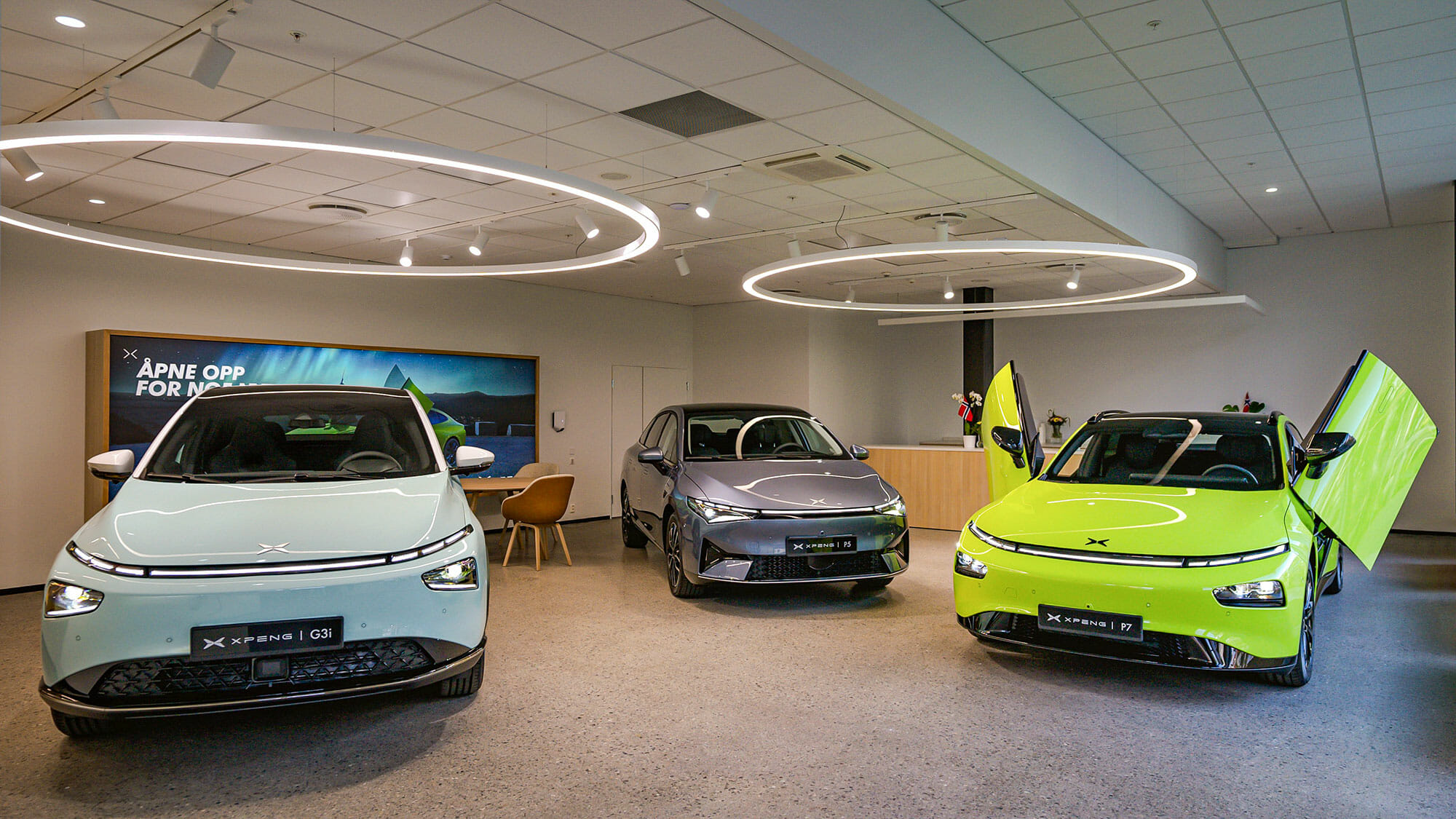 Though Xpeng recently had a senior management shuffle in its overseas business unit and sales in Norway haven't gone as well as expected, it's unlikely to dent its European endeavors. It recently opened its first experience center in Oslo and began taking reservations for the P5 in multiple countries including Denmark, the Netherlands, Norway and Sweden.
AIWAYS, the only Chinese smart EV startup selling more in Europe than its home market in China, recently celebrated two years of exports of the all-electric U5 SUV in the region and is preparing to launch the U6 SUV- Coupé in Q3. The U5 is now on sale in 14 European countries, plus Israel. AIWAYS has been able to expand and grow its brand awareness thanks to an innovative direct-to-customer sales model via a network of trained experts in each of the 14 markets to provide robust aftersales service.
Great Wall Motor, or GWM, recently announced that the first UK model of its EV-only ORA brand will be named Funky Cat and will go on sale in the country in Q3 with a First Edition model, with deliveries starting shortly after. ORA UK is preparing to establish a nationwide network of retailers, though the company will also offer its cars for purchase through its online sales platform, which is scheduled to launch in August. It has reportedly received over 6,000 registrations of interest for the Funky Cat.
Geely's LYNK & CO brand, on the other hand, has found success in Europe through a innovative subscription model. In 2021, it exported 11,602 units of the 01 HEV and 01 PHEV to Europe, of which 5,937 units were delivered via the subscription model.
And we haven't even mentioned BYD, who's had the most success among any Chinese brands in terms of EVs with their e-buses all over Europe. In fact the company just delivered the 1,000th zero-emission bus in the UK alone through the ADL and BYD UK partnership. And, did we mention that BYD had delivered the 1,000th Tang EV in Norway in December 2021 just a few months after officially hitting the market?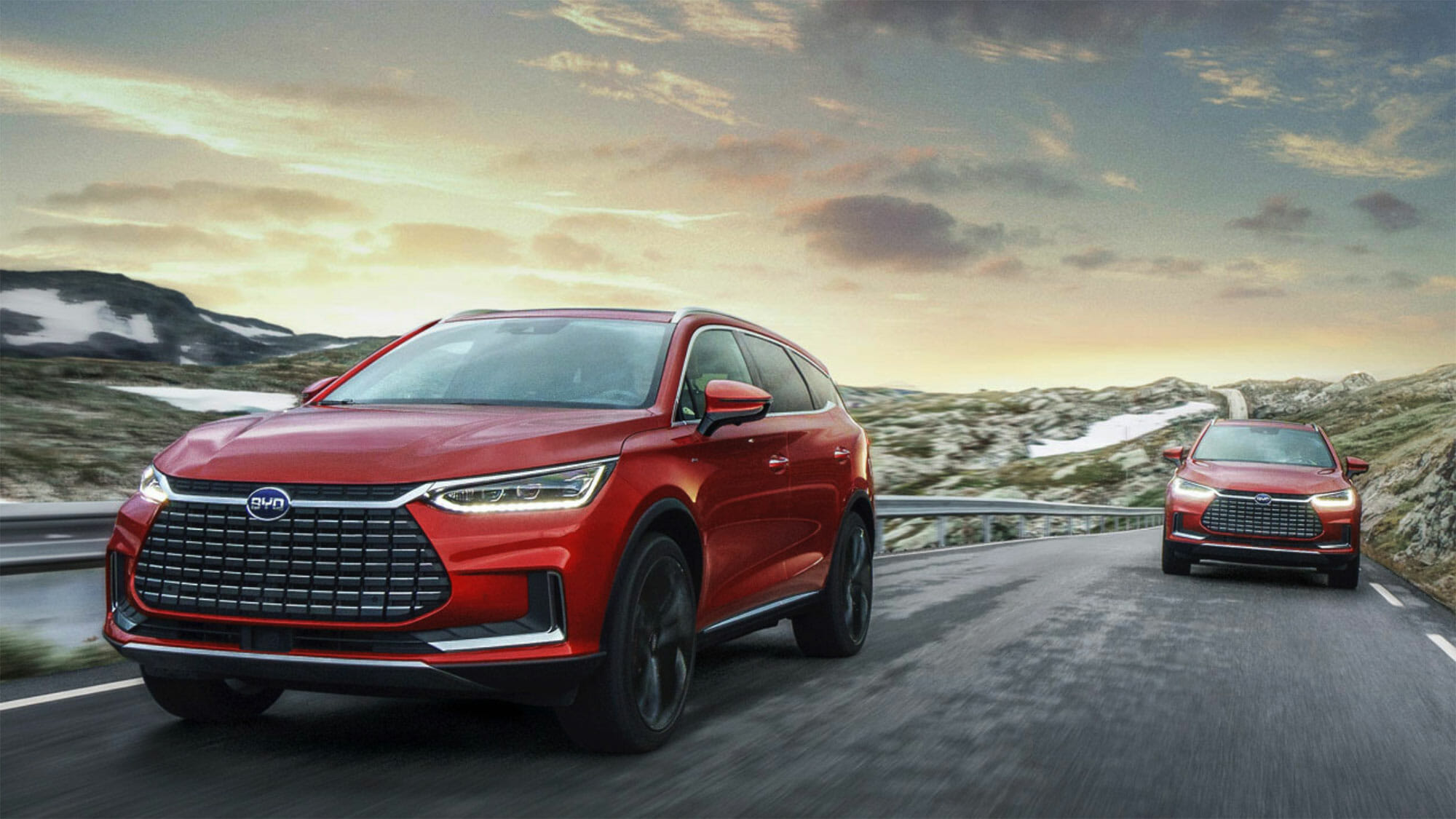 According to data from China's General Administration of Customs, European countries – namely Belgium, the UK, German, France, and Slovenia – accounted for half of the top 10 destinations of EV export in 2021. And, according to Eurostat, European import of cars from China in Q1 2022, pre-dominantly EVs, reached nearly 4 billion Euros. The latest data from China Passenger Car Association (CPCA) shows that nearly 127,000 made-in-China new energy passenger vehicles (including Tesla) were exported to Europe in the first four months of 2022, up 134%.
These numbers should continue to balloon going forward.
NIO, Xpeng, BYD, MG, MAXUS, LYNK & CO, AIWAYS, GWM and Hongqi represent a handful of Chinese brands that have "charged" into the European battleground for EVs. Each has adopted its own unique approach to tackling the local market with the intention of expanding to additional developed markets in other parts of the world including ultimately the U.S. Thanks to local supportive policies, favorable geopolitical environment, customers' open attitude, smart tech features and "localization" (partnerships, features, market approaches), Chinese EVs are finding their "niche" in Europe.
Report by Lei Xing