※この記事の日本語訳はこちら。
Comments from Henrik Fisker
Solid-state batteries, which use solid instead of the commonly used liquid electrolytes to transport ions back and forth between electrodes when charging and discharging, represent one of the most promising electric vehicle technologies. Solid electrolytes enable significantly optimized battery safety, the use of new types of anodes such as lithium-metal, and almost twice the energy density compared to today's lithium-ion battery cells. They promise a huge increase in range and decrease in charging times.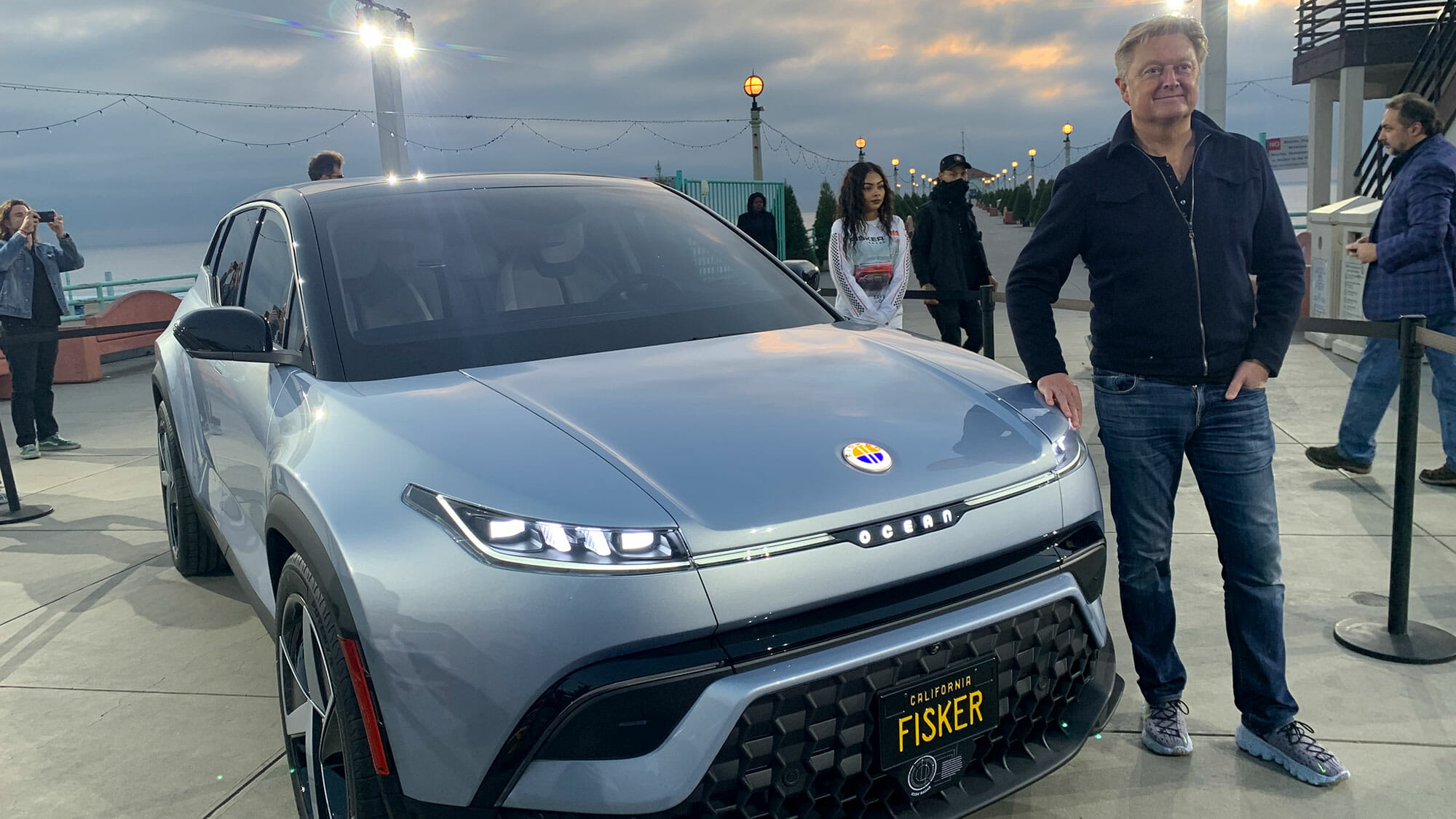 But Henrik Fisker has a much different view on the technology that he and the industry touted so much of nearly 4 years ago.
"We aren't going to see any solid-state batteries in any cars, in the next generation of vehicles," the founder, chairman & CEO of U.S. smart EV startup Fisker Inc. told me in an interview at last month's AutoMobility LA, the press and industry days of the LA Auto Show. "I personally do not really believe that we are anywhere close for solid-state battery to materialize into production vehicles. So that one for me is out the door."
Back at CES 2018, when I last interviewed him, he had quite a bullish view on the technology. Fisker was working on a solid-state battery that supposedly worked at extremely low temperature conditions, had low cost (claiming to be only $65/kWh) and was 2.5 times more powerful than comparable lithium-ion batteries. The company was ready to take prototypes to large battery markers like Samsung and LG to get into volume production and was even open to licensing whatever technologies it had developed at the time to potential customers in China, Fisker told me at the time.
So what changed his mind?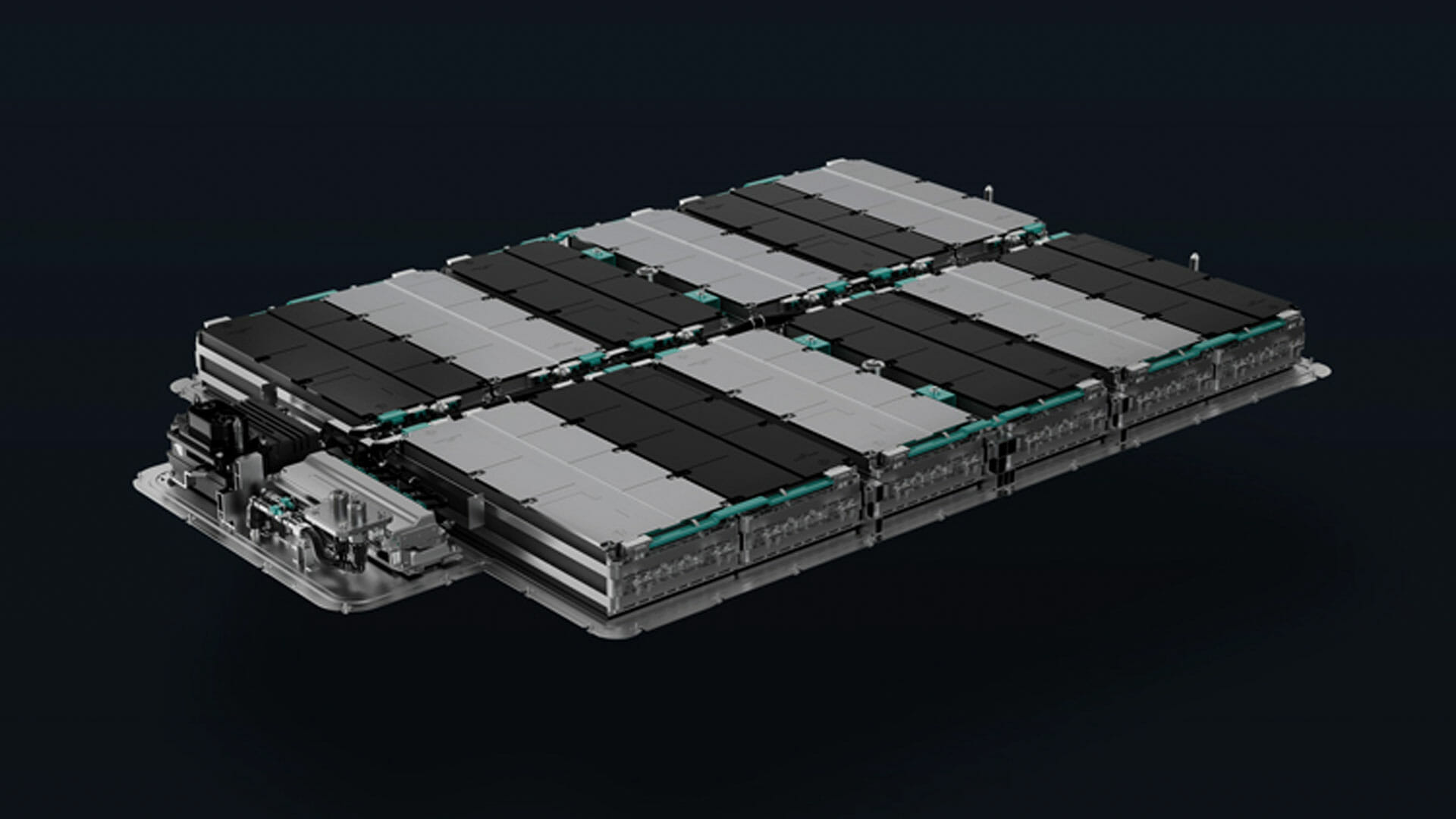 "When it comes to batteries at the time, we were very excited about the potential of solid-state batteries," said Fisker. "In the meantime, after I spent a lot of time working on it, I realized that the difference between developing something like solid state battery and building pretty much anything else is enormous."
Fisker used the analogy of building a 10-story house to describe the difficulty of solid-state battery development.
"When you are 90% done, you know you only have one story left and you know exactly how long it's going to take you so the remaining 10% you are fully clear," said Fisker. "When you are in solid-state battery when you get to 90% you are super excited and you don't know how difficult the last 10% is, and they turn out to be a lot more difficult than you could ever imagine. We didn't know that at the time because we were trying to figure things out."
What ended up happening was when Fisker unveiled the Ocean concept at CES 2020, it ditched the solid-state battery route and said that was not something that it was willing to spend any more money on. The production version of the Ocean, when it launches in late 2022, will instead be powered by LFP and NCM batteries supplied by Chinese battery giant CATL.
Recent announcements from other automakers seem to echo Fisker's sentiment: solid-state batteries will not be ready for primetime until at least the latter part of the second half of this decade, much later than previously expected.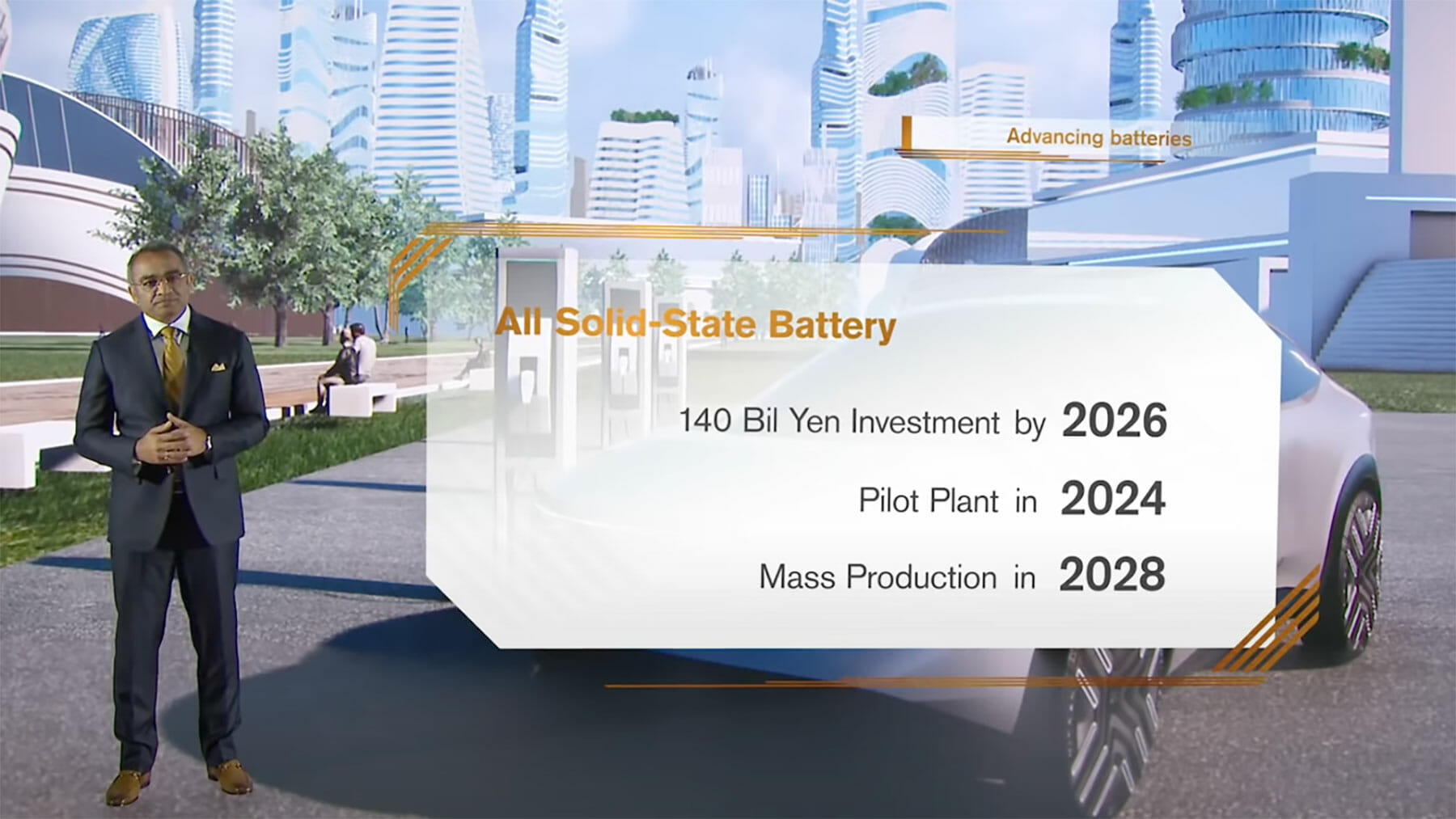 Nissan, for example, is targeting mass production of its proprietary all-solid-state batteries (ASSB) by 2028, part of its Ambition 2030 Strategy announced on November 29. Nissan's expectation is that ASSB will bring the cost of battery packs down to $75/kWh by 2028 and $65/kWh well beyond 2030 to achieve cost parity between EV and gasoline vehicles. The $65/kWh magic number will be reached a decade later than what Fisker had claimed, at least from Nissan's perspective.
Solid-state batteries will not be ready yet
Both Mercedes-Benz and Stellantis announced joint development and investment deals with the U.S.-based solid-state battery startup Factorial Energy on November 30, but Mercedes-Benz said it's aiming to integrate the technology into a "limited number of vehicles" as part of a "small series" within the next five years, while Stellantis had previously announced during its EV Day in July 2021 that it was targeting to introduce its first competitive solid-state battery technology by 2026, which likely doesn't mean mass production. So again, it will be the end of this decade before we see significant volumes of solid-state battery powered vehicles from Mercedes-Benz and Stellantis.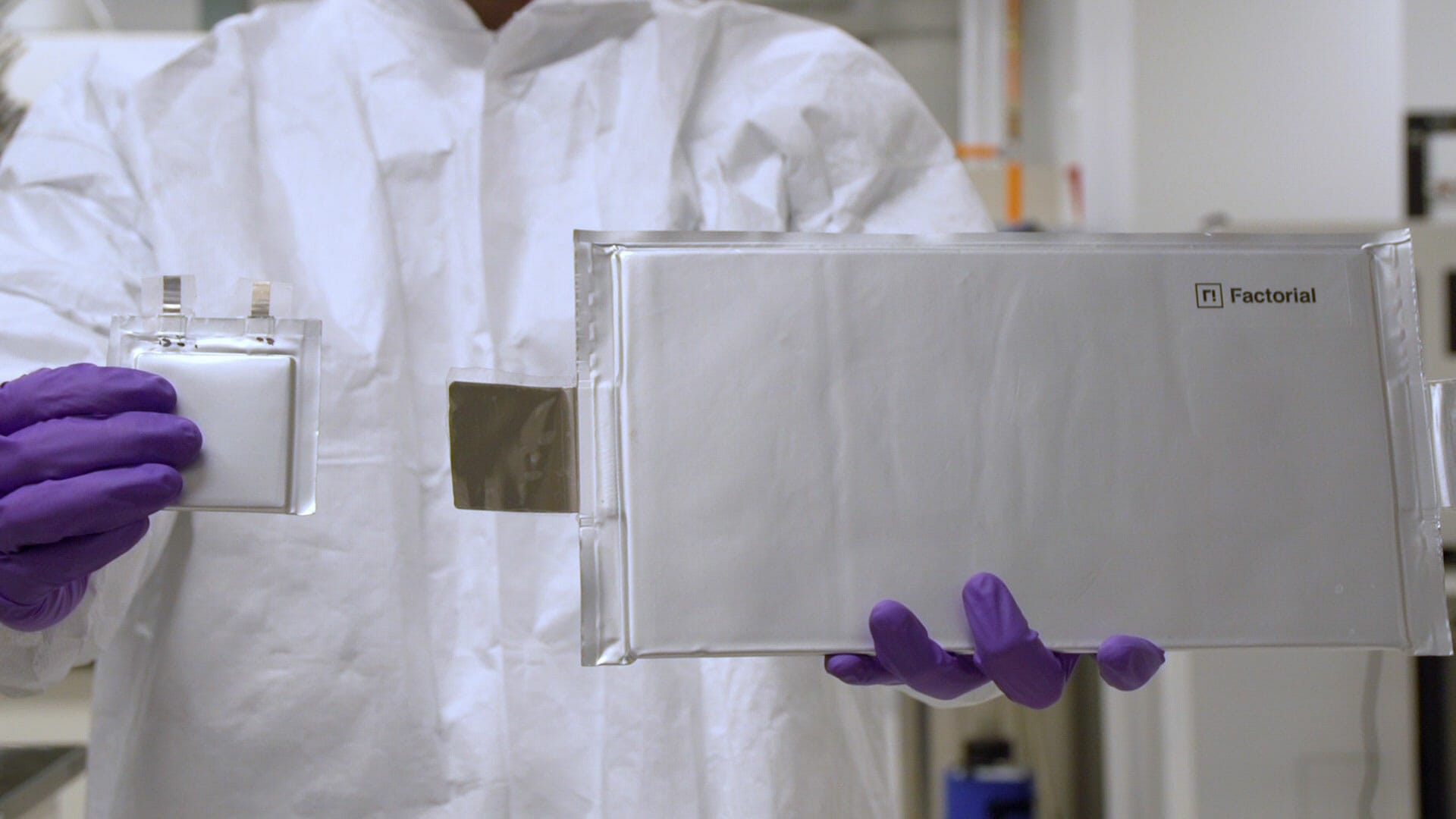 Factorial, which is also working Hyundai Motor Group, prides itself on its proprietary FEST™ (Factorial Electrolyte System Technology), which leverages a proprietary solid electrolyte material that enables safe and reliable cell performance with high-voltage and high-capacity electrodes at room temperature. FEST™ is the first solid-state technology that has been scaled to 40Ah cells, works at room temperature, and can adopt a majority of existing cell manufacturing equipment, reducing the cost and complexity of changing to a different battery technology for OEMs.
When it comes to China, NIO is perhaps the closest to being the first company to launch a model with any type of solid-state battery chemistry. The Chinese smart EV startup announced at its NIO Day 2020 earlier this year the so-called 150-kWh hybrid solid-state battery, which it claims to have an energy density of 360 Wh/kg and over 1,000 km in NEDC range for the upcoming ET7. The company plans to launch the ET7 equipped with this battery in Q4 2022.
Behind this hybrid solid-state battery is a company called Beijing Welion New Energy Technology Co., Ltd., founded in 2016 out of the Key Laboratory of Renewable Energy of Institute of Physics at the Chinese Academy of Sciences. The company recently completed a RMB500 million Series C financing round, getting strategic investments from Xiaomi, Huawei and NIO Capital, putting it at a valuation of about RMB5 billion, and recently signed a deal to produce solid electrolyte coated separators in Liyang, Jiangsu Province, where one of its three plants are based.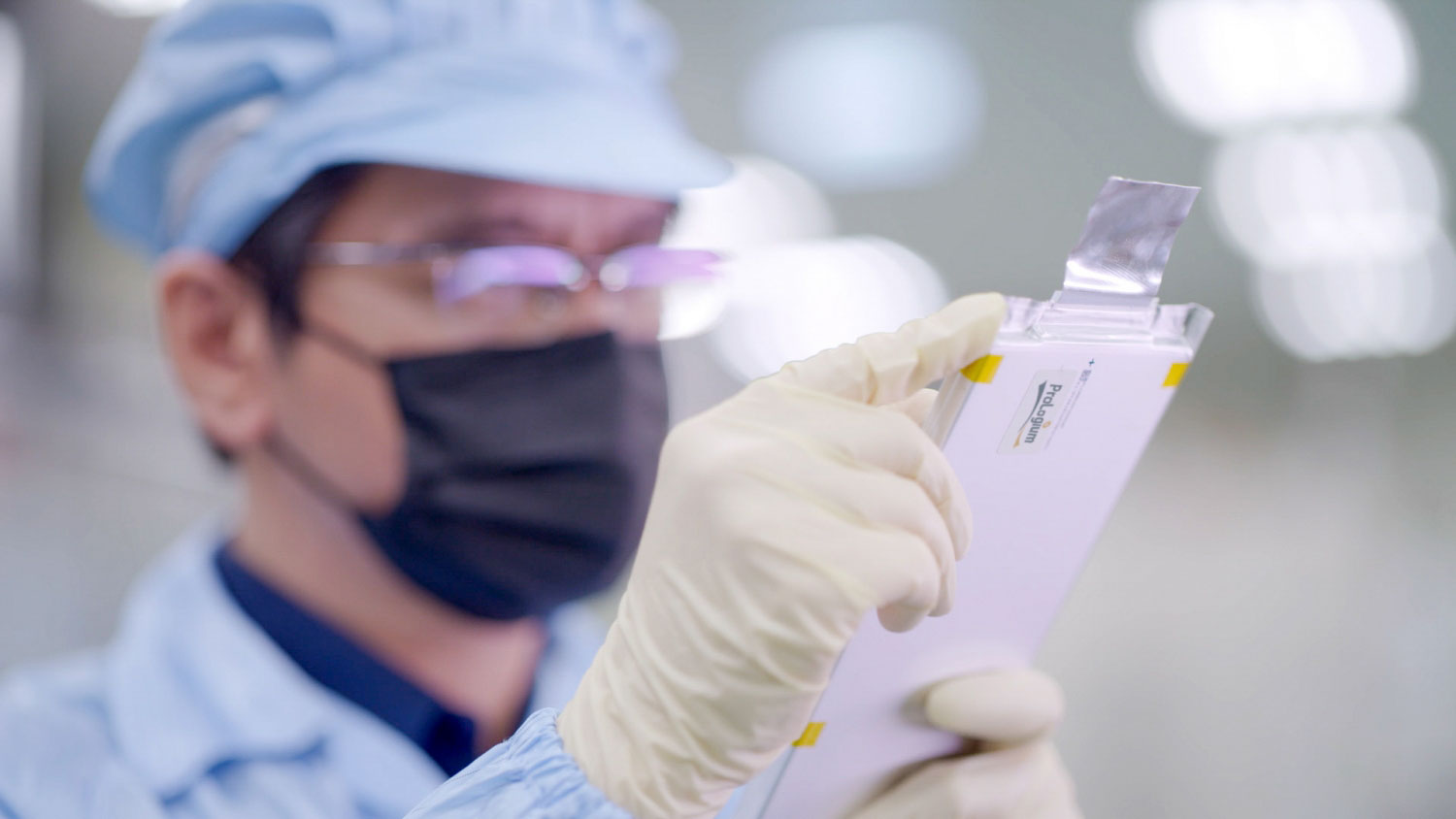 Others that had been rumored to be involved with NIO's hybrid solid-state battery include QingTao (Kunshan) Energy Development Co., Ltd. born out of Tsinghua University and Taiwan's ProLogium Technology (PLG), which claims to be the world's first company to successfully develop, mass produce and commercialize the so-called solid-state lithium ceramic battery.
The future is bright, but the reality is cruel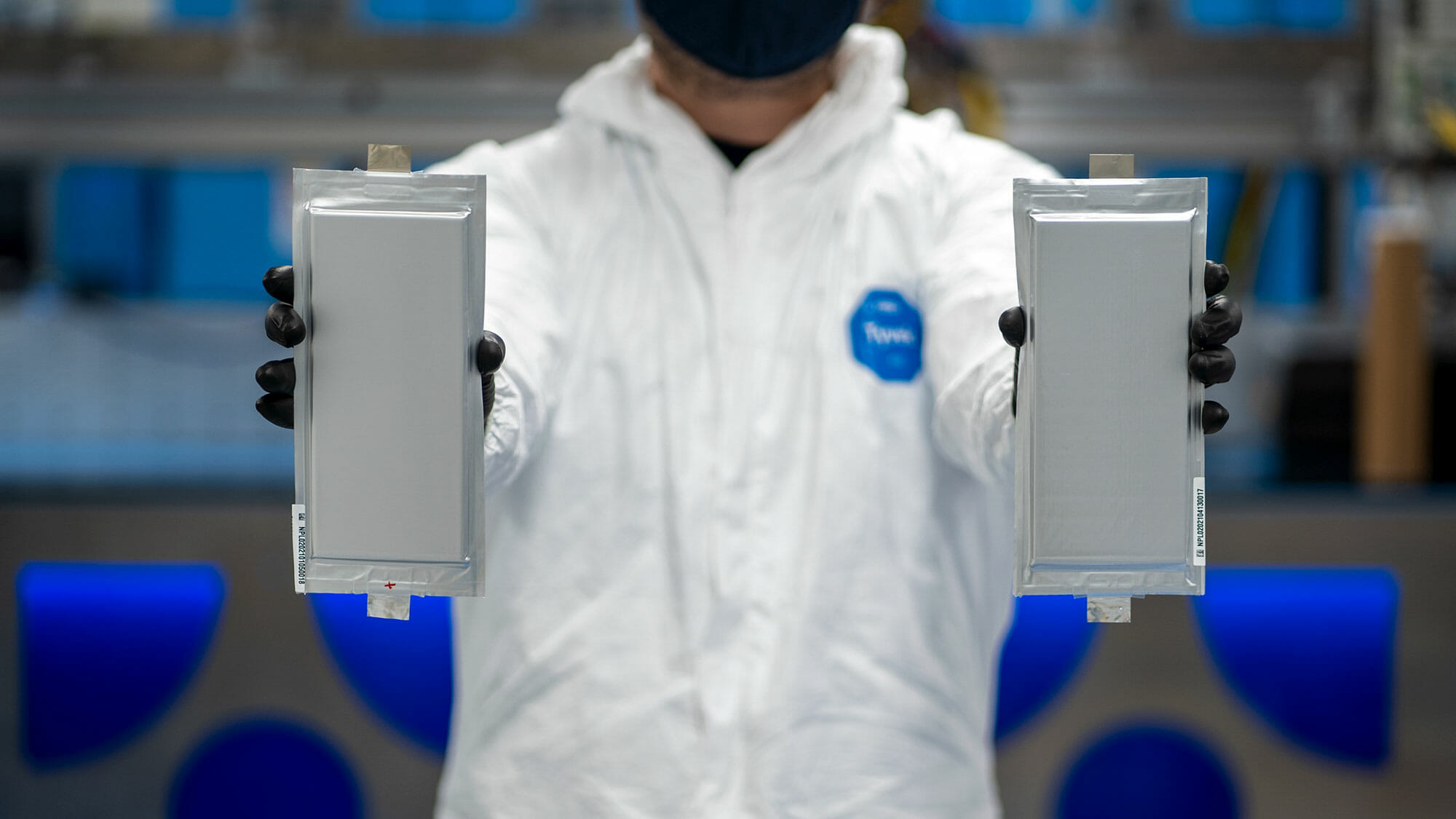 According to some estimates, there are over 50 companies globally involving in the development of solid-state batteries, and they mainly come from three camps: traditional OEMs like Toyota, Honda, Nissan and BYD, traditional battery suppliers like LG, Samsung and CATL and startups like Factorial, QuantumScape, Solid Power, SES and Welion which have gotten a lot of investment from OEMs.
For the foreseeable future, and in addition to scale and cost, these companies will have to achieve technological breakthroughs in terms of solid electrolytes, which come in oxide, sulfide, polymer and thin film each of which has its own pros and cons, as well as anode and cathode materials such as high-cadmium, silicon carbide and lithium metal that are critical to achieve high energy density, safety and long life.
As the Chinese saying goes, the future is bright, but the reality is cruel. The industry has come to an understanding with that reality in the solid-state battery space, and a consensus that mass adoption and production is not happening anytime soon.
Report by Lei Xing.