Original post in Japanese: 電気自動車レース『JEVRA』シリーズでタイカンが参戦を中止した理由by Yoshiaki Aoyama on EVsmart Blog
The JEVRA series for renewable energy vehicles racing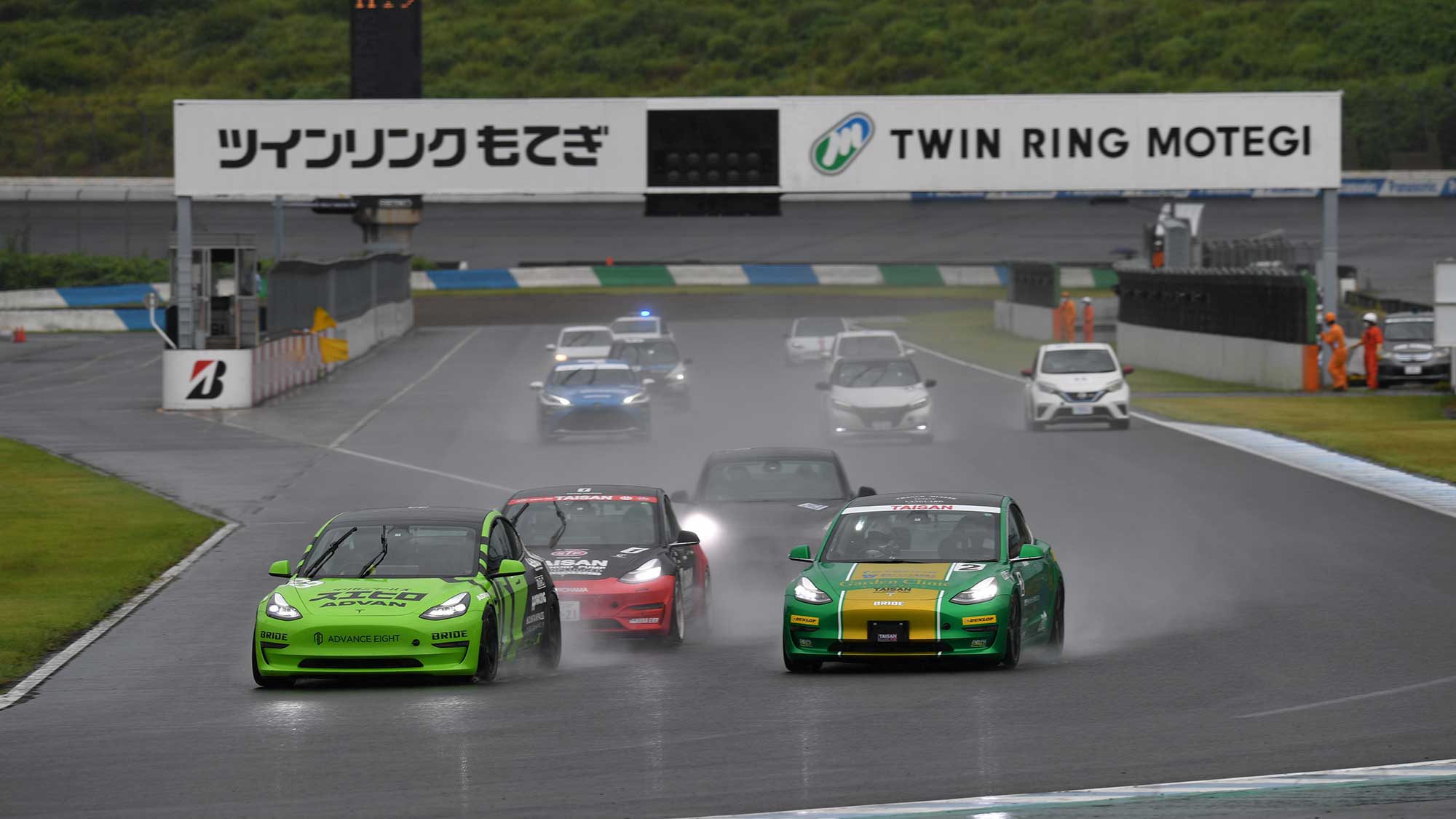 Currently in its 12th year, the JEVRA race series in Japan brings together participants with a wide range of EVs, from stock cars to prototypes for demonstrations. In recent years, the Tesla Model 3 has dominated, but some Nissan cars such as Leaf or Note e-POWER also do well in their respective classes. The first JEVRA series back in 2010 was won by professional racing driver Akira Iida, who returned this year with a Toyota Mirai FCV.
The Porsche Taycan Turbo S was planned to join the opening race this year as one of highlights of the event, taking place at the popular Fuji Speedway. Its owner Hisashi Kunie (KUNI) is also the owner of team Gulf Racing, whose director Kimihiro Yashiro (KIMI) brought his Model 3 this year.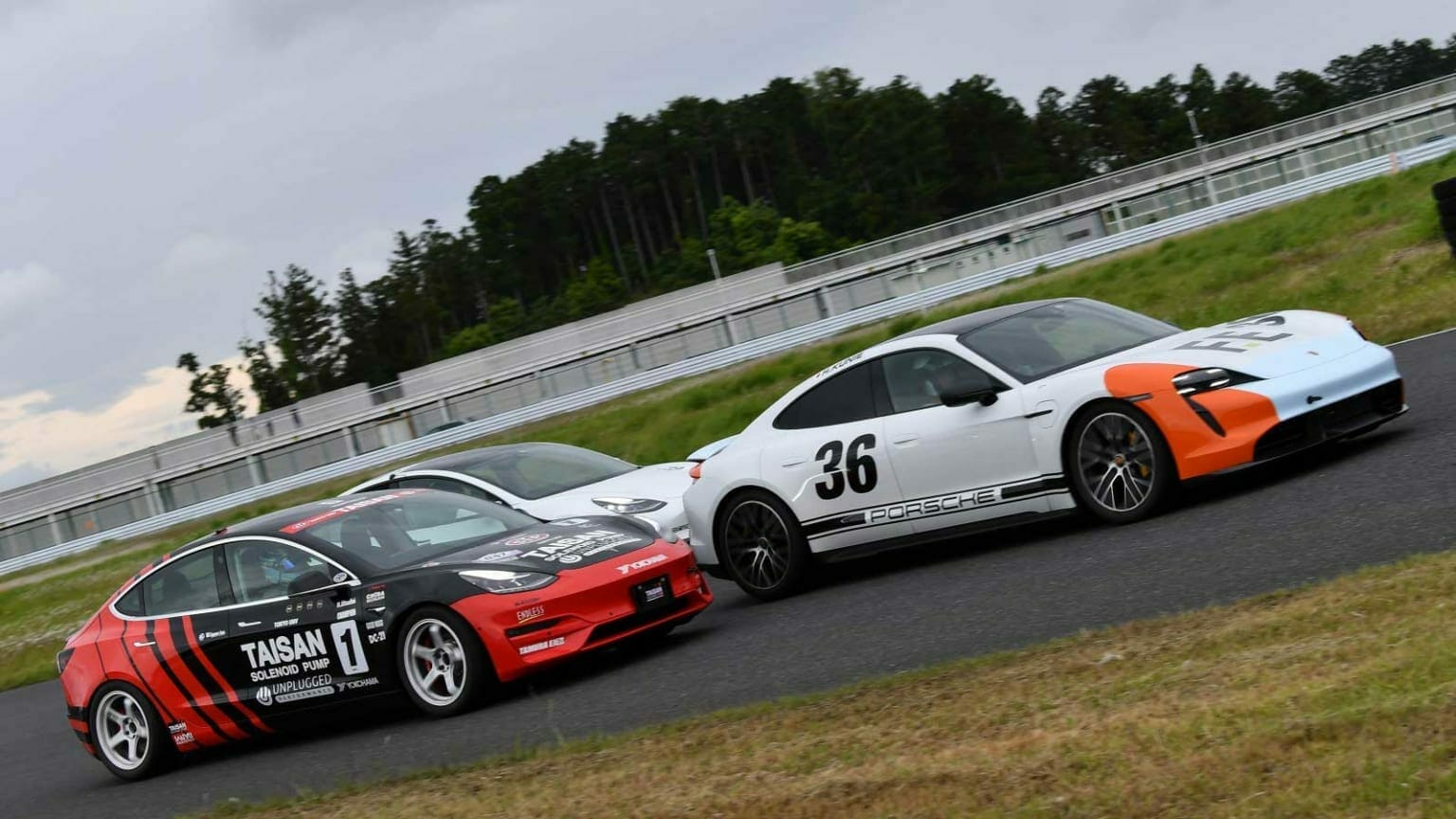 The Taycan did not disappoint in a preliminary race, achieving a remarkable 01'54.882", almost 1 second ahead of a second placed Model 3. However, the problems started during the first official race after only 20km, as the Taycan's Restricted Power Mode was triggered and the vehicle automatically slowed down. In subsequent races of the series at Sodegaura and Tsukuba, Gulf Racing were again unable to prevent the Taycan slowing down, leading them to withdraw it from the 4th and 5th races. Overall, the Taycan achieved no better than 5th place, achieved only due to good starting performance.
What happened?
According to KIMI, "The Taycan becomes slower than (the Nissan) Leaf when it enters its restricted power mode. I wish it notified drivers that the mode starts in advance like Tesla cars. We asked Porsche dealers to help us but we have not heard anything from them. Given the situation, there is no point to continue in the series. We might change Taycan back to personal use if we do not get any solutions for racing".
He added "If we can get a Model S plaid soon enough, we will consider competing at next year's race series with it".
How did the other EVs do?
The JEVRA race series is a rare opportunity to see EVs, nominally designed as passenger vehicles for the broader public, compete at their maximum potential. Only recently have other events been planned, such as reports that DTM (German Touring Car Masters) may organise EV and FCV race series at the SUPER GT level. Therefore, in the case of the Taycan, we will have to wait a little longer see it compete properly against the likes of the Model 3.
The fifth race of the JEVRA series took place at Twin Ring Motegi, amidst heavy rains from Typhoon Mirinae. Hikaru Jitosho (TEAM TAISAN Tokyo Uni UP Tesla), starting from 3rd place, took over TAKA (Tekito Life Atelier Model 3) and Ayaka Imahashi (Garden Clinic CNR3 Akira R Tesla) in the first lap, and maintained the lead until the end. Jitosho is the current series leader with 100 points obtained so far, 35 points ahead of his competitors, and is aiming for his fourth championship title in a row.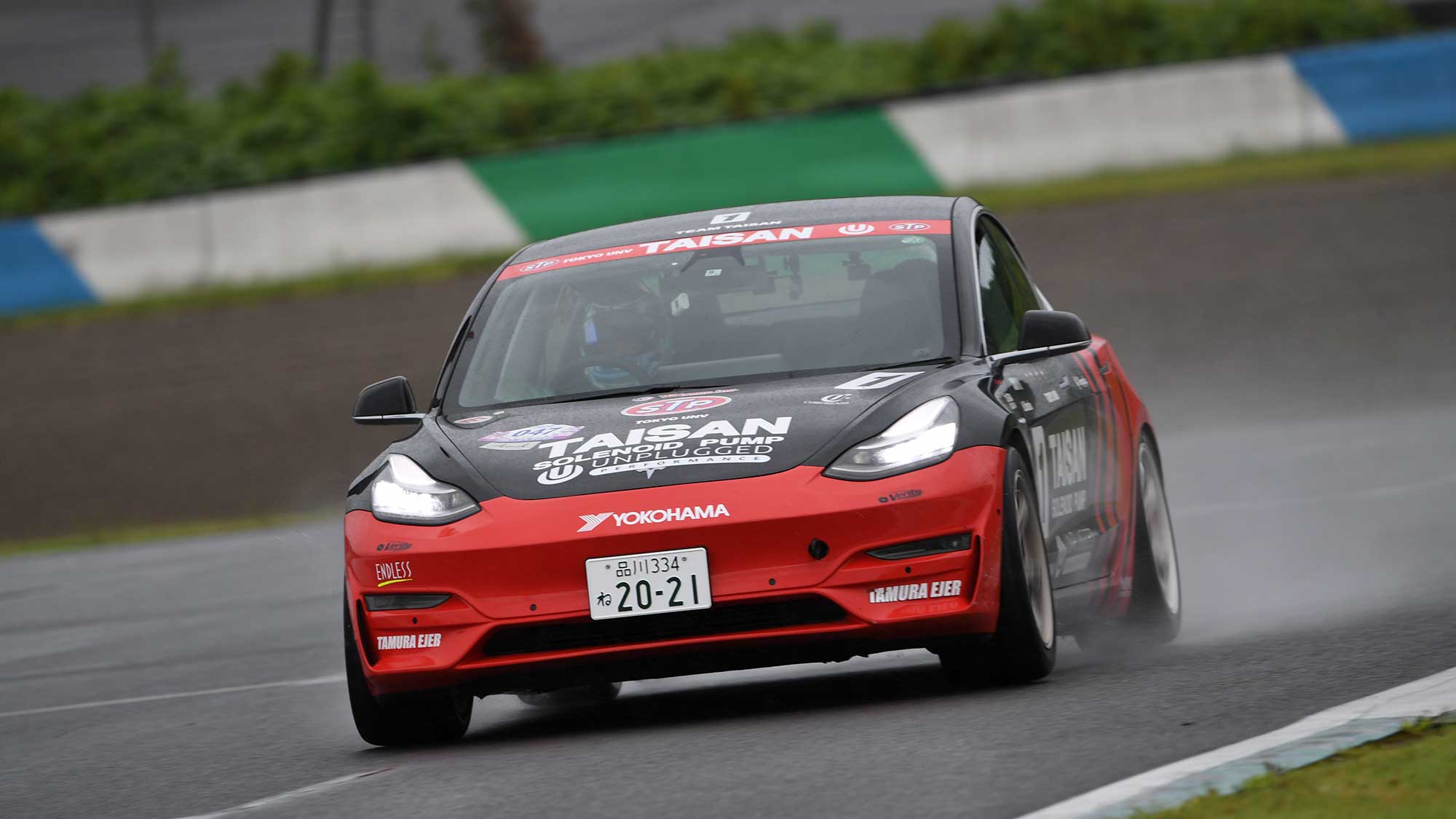 The top five places were all taken by Model 3's, with a fastest finish of 2'22.68'' on the 4.8 km course. They were followed by a 40kWh Leaf driven by Yasufumi Honma, who joined the JEVRA series for the first time. He found driving Leaf "amusing" and was motivated to participate given his familiarity with the course at Motegi. Seventh place was 'racer' Kashima in a Leaf e+ with team Toyo densan.
Akira Iida with the Toyota Mirai (Toyo system Mirai CNR Akira R) placed eighth, and remarked "This car does not have a sufficient power. I cannot replace wheels to S tyres either, despite of its body size, which makes it difficult to raise cornering speed".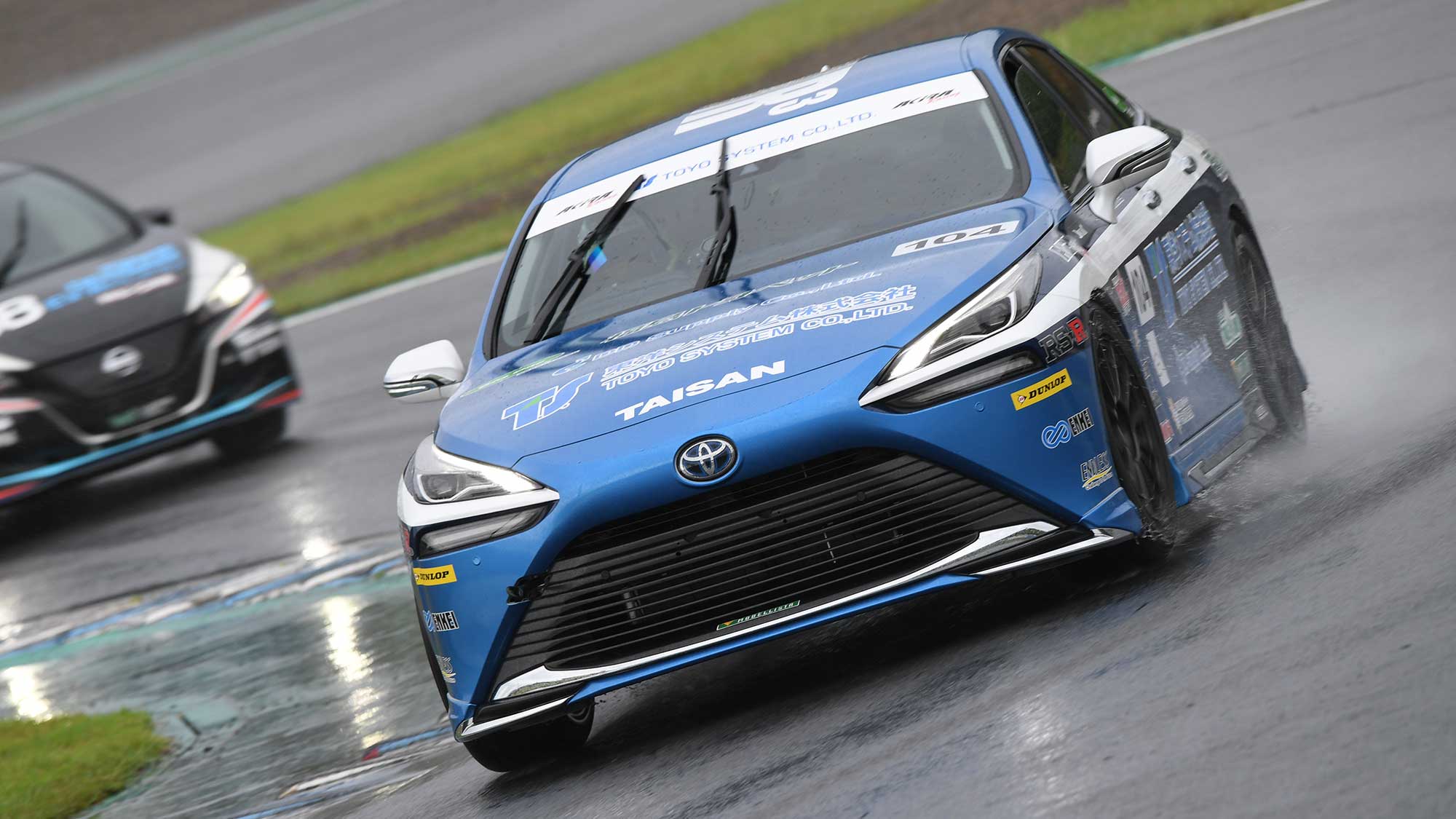 The remaining JEVRA series races of the 2021 season are held in Tsukuba on the 3rd of October, then Sodegaura on the 31st of October, at 60km each.