A link to Japanese translation is here.
China's auto market at a turning point amid the greatest price war ever
In particular, automobile consumption, including those of new energy vehicles (NEVs).
Less than five minutes into his final government work report delivered as Chinese Premier at the opening meeting of the first session of the 14th National People's Congress (NPC) in Beijing on March 5, Li Keqiang brought up two automotive related characteristics of the country's efforts to boost domestic consumption over the past year: the adoption of purchase tax exemption or reduction to spur automobile consumption and NEV sales growing by 93.4%.
Li was referring to the preferential 5% purchase tax (instead of the normal 10%) put in place for passenger vehicles with engine displacement of 2.0L and below and priced at no more than RMB300,000 for the second half of 2022. NEV sales, meanwhile, nearly doubled for the second consecutive year to almost 6.9 million units, based on data from China Association of Automobile Manufacturers (CAAM).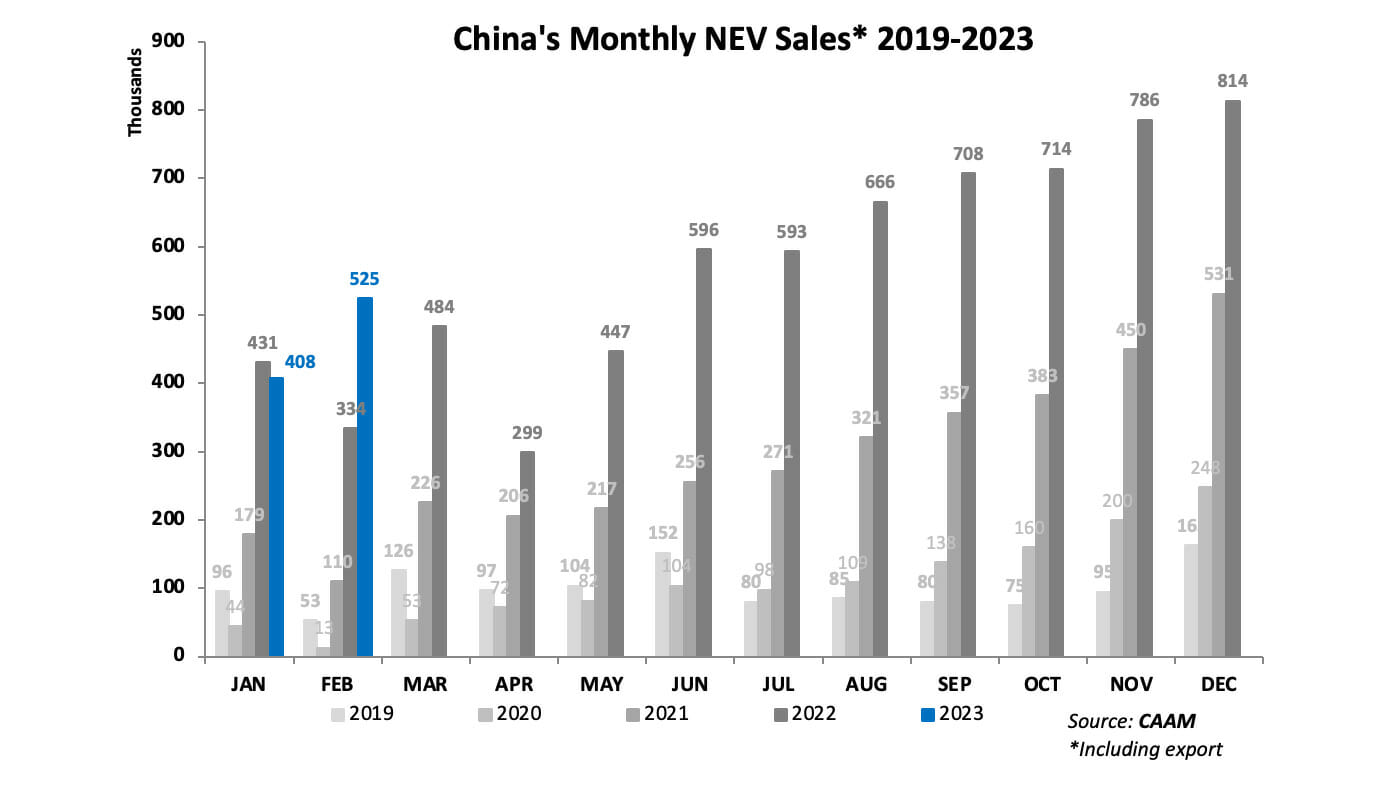 Later in the work report, NEVs was mentioned again as one of the emerging industries that China will push for accelerated development.
That same afternoon, following the conclusion of the opening session, the auto industry and NEV sales were again brought up in the first "Minister facing the press" session with Jin Zhuanglong, minister of Industry and Information Technology.
"Industries with relatively massive scales like electronics, automobile, steel, nonferrous metal and petrochemical that account for 1% or more of China's GDP are extremely important to stabilizing growth, and we will do everything possible to make sure that these industries are on sound footing," Jin told the media. On expanding consumption, the first thing Jin mentioned was "stabilizing consumption of big-ticket items such as NEVs."
The wellbeing of the auto industry, and that of NEV consumption in particular, has often come up in recent months during State Council Executive Meetings presided by Li and at numerous State Information Office press conferences where senior officials from government organs such as the Ministry of Industry and Information Technology (MIIT), National Development and Reform Commission (NDRC) and Ministry of Commerce (MOFCOM), among others, were present.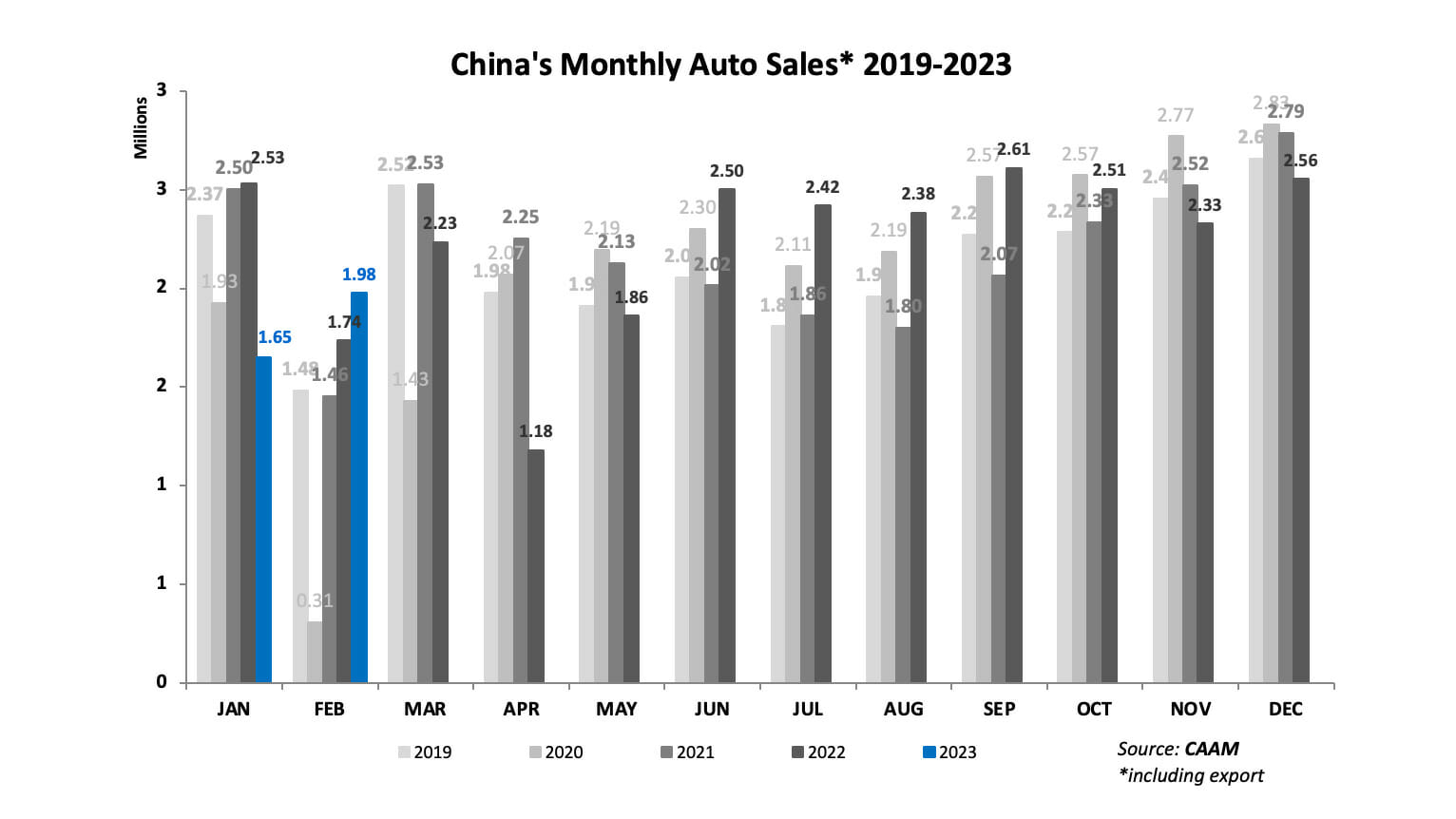 There is no denying, that automobiles (including NEVs), considered one of the four pillars to China's consumption (the other three being home appliances, home furnishings and food & restaurant), a key driver of the country's economy, will be crucial to China achieving its GDP growth target of 5% for 2023. The signals for potential new stimulus measures or incentives to spur consumption of both ICE vehicles and NEVs have been coming especially considering that the preferential purchase tax policy on ICE vehicles and national subsidies for NEVs both ended at the end of last year.
The NPC, along with the Chinese People's Political Consultative Conference (CPPCC), known as the once-a-year Two Sessions of China's parliament and advisory body, concluded on March 13 amid what has shaped up to be the biggest price war ever in the history of the Chinese auto market, and without concrete measures or policies announced to spur auto consumption other than those aforementioned signals.
In my 20+ years of covering China's auto market, I have never seen the severity, scope and desperateness of price cuts on both NEVs and ICE vehicles that have taken place over recent days and weeks. As of March 13, more than 30 brands have announced price cuts in various shapes, forms and sizes ever since Tesla reduced the starting prices of its made-in-China Model 3 and Model Y to RMB229,900 and RMB259,900, respectively, at the start of the year. Some dealers have even offered buy one get one free (BOGO) offers rarely seen in the industry, and price reductions close to or even in excess of RMB100,000 have become commonplace.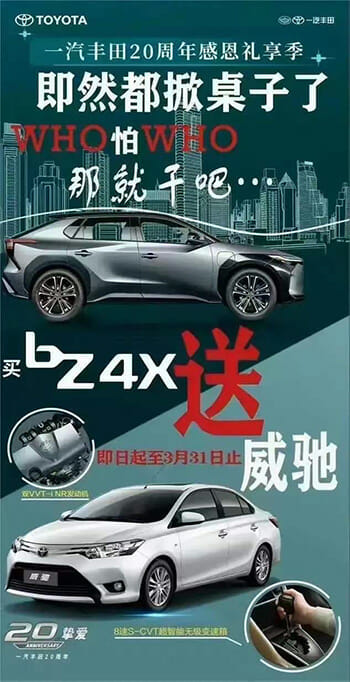 A big reason for the unprecedented price cuts that have taken place in China is this perfect storm of the expiration of NEV subsidies and purchase tax incentives on ICEs pulling demand forward to last December resulting in a "whiplash" effect on consumption so far this year; China's opening up (consumption goes elsewhere) as the "wild card" factor; and enforcement of the much stricter China 6B emissions in July forcing automakers to clear inventory.
The numbers don't lie: according to CAAM, February auto and passenger vehicle sales were up just 13.5% and 10.9% respectively year-on-year despite comparing to a lower base the previous February when Chinese New Year was observed. January-February auto and passenger vehicle sales were both down 15.2% year-on-year. NEVs sales, luckily, were both up in February and the first two months of the year, at 55.9% and 20.8% respectively, year-on-year. Major automakers like SAIC Motor, Dongfeng Motor Group, GAC Group, Great Wall Motor have all reported year-on-year drops in vehicle sales in the first two months of the year.
Whatever the factors, one thing is true: the pricing mechanism and foundation in China's auto market has been shattered, at least in the short term. It's going to result in a lot of drastic measures from automakers and dealers that will have very negative consequences that will only speed up their demise. Unless the government sticks out its "visible hand" and announces some kind of a measure like another purchase tax incentive akin to what happened last year. It's not out of the question considering the country's priority to stabilize consumption.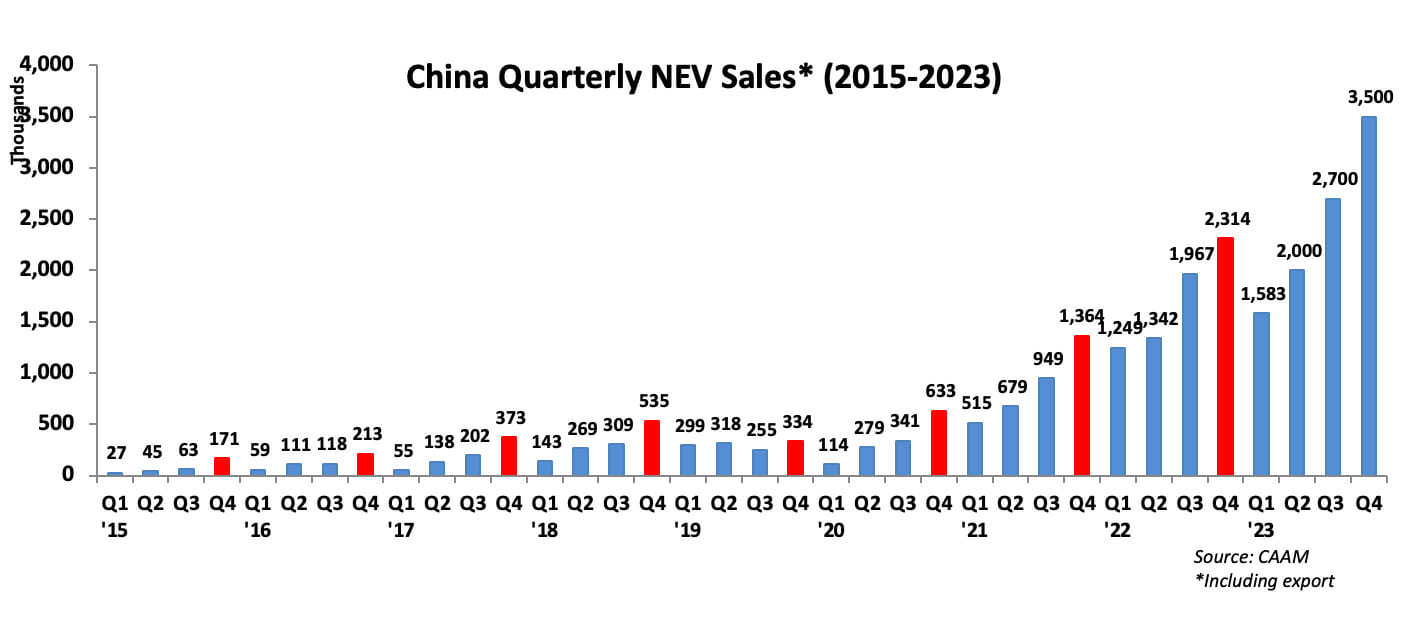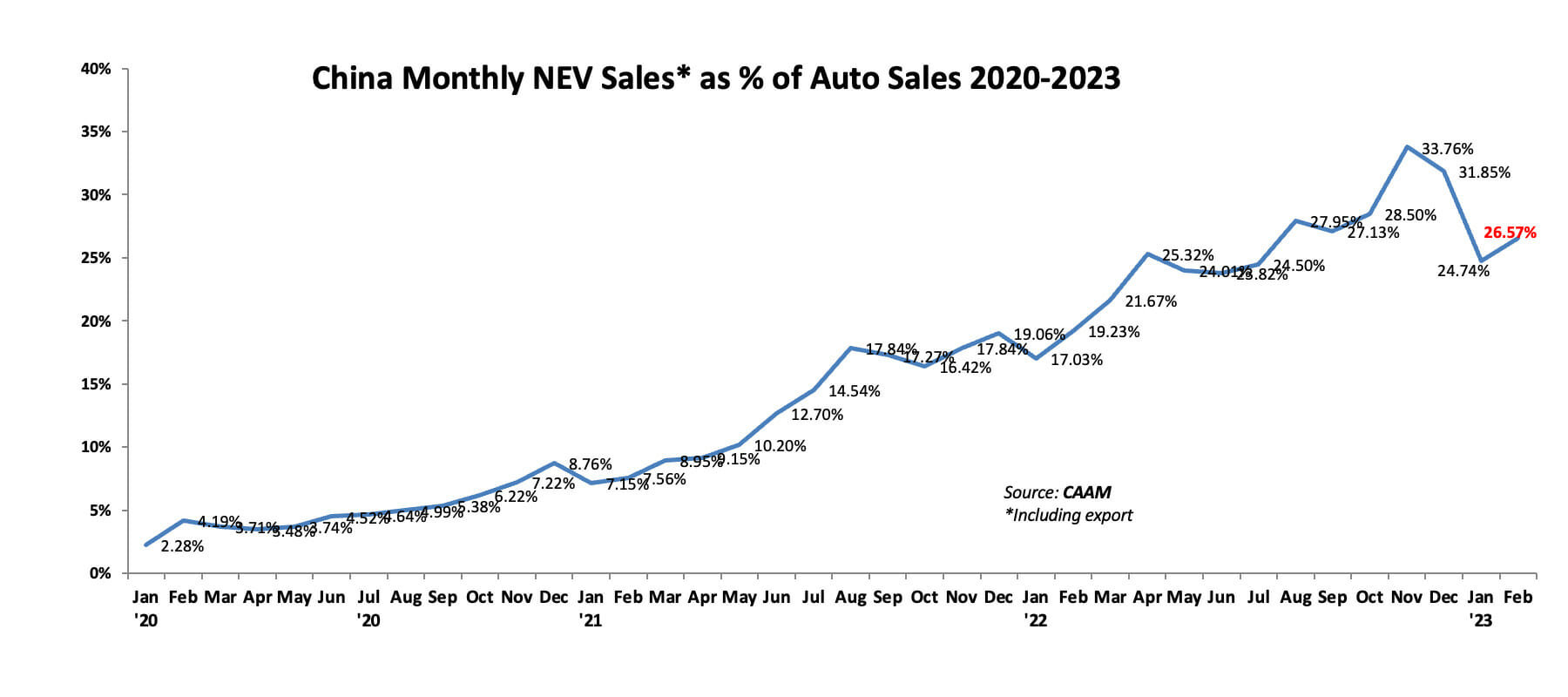 My fingers are still crossed that China's NEV sales will get to 10 million units this year despite the early hiccups, as I appointed out in my article earlier this year: China crushed NEV sales records in 2022, what can we expect in 2023? We'll probably need a couple of months of at least a million units each in sales if we are going to get that double-digit million threshold that I am expecting.
China is at a crossroads as President Xi Jinping enters his third term with a changeover in his cabinet, and economic growth under pressure. Likewise, China's auto market is at a turning point as an unprecedented upheaval in pricing will ultimately result in a huge shakeup in the ICE vehicle competitive landscape, as share of NEVs continue to expand.
Report by Lei Xing.