A link to Japanese translation is here.
I got a full dose of it
A big reason behind this is the phenomenal growth of China's new energy vehicle (NEV) market over the last couple of years of the pandemic and the rise of "China EV Inc." – think BYD, CATL, NIO, GWM, MG, etc. – during that period as they exert increasing global influence. They have flexed their muscles at home and are now flocking to the rest of the world including the mature markets of Europe and the U.S., not only in terms of EV exports and battery supply but also investment in local manufacturing.
The China factor was evident in Detroit in September and Paris in October, as I recently wrote (see China factor in Paris: crouching tiger, hidden dragon and "China factor" on display at latest international auto shows).
It was no different in Los Angeles in November, where the LA Auto Show was recently held.
Again, there was not a single Chinese brand exhibiting, at least not technically.
The LA Auto Show, including the press day also known as AutoMobility LA, has taken some of the luster out of the Detroit Auto Show in recent years and become an important stop on the auto show calendar from brands like Porsche, Hyundai and Kia for new model debuts. Being on the west coast and trendsetting California, LA has always had that allure for legacy and startup brands as a special venue to reveal new products.
Last year saw the return of the show after a one-year hiatus due to the pandemic and the debut of the Fisker Ocean and Vietnamese EV startup VinFast's VF e35 and e36 (which eventually became the VF 8 and VF 9). It was also my first time ever attending the show (see Recap: new brands and EVs electrify AutoMobility LA).
This year, notable EVs unveiled included the American debut of the Hyundai IONIQ 6, Kia EV6 GT, Toyota bZ Compact SUV Concept, Fiat 500e and VinFast VF 6 and VF 7, as well as the much-talked-about all-new Toyota Prius hybrid. Going into this year's show, I was expecting more China factor and, lo and behold, I got a full dose of it on November 16, the day before the show started.
It began at mid-day at a Porsche event where the German sportscar maker debuted the 911 Darkar. CEO Oliver Blume was on hand to personally take the wraps off the limited-edition model. It also marked the first auto show appearance by Blume since succeeding Dr. Herbert Diess as CEO of parent company Volkswagen Group in September, and just two weeks after that quick visit to China as part of the German delegation headed by Chancellor Olaf Scholz.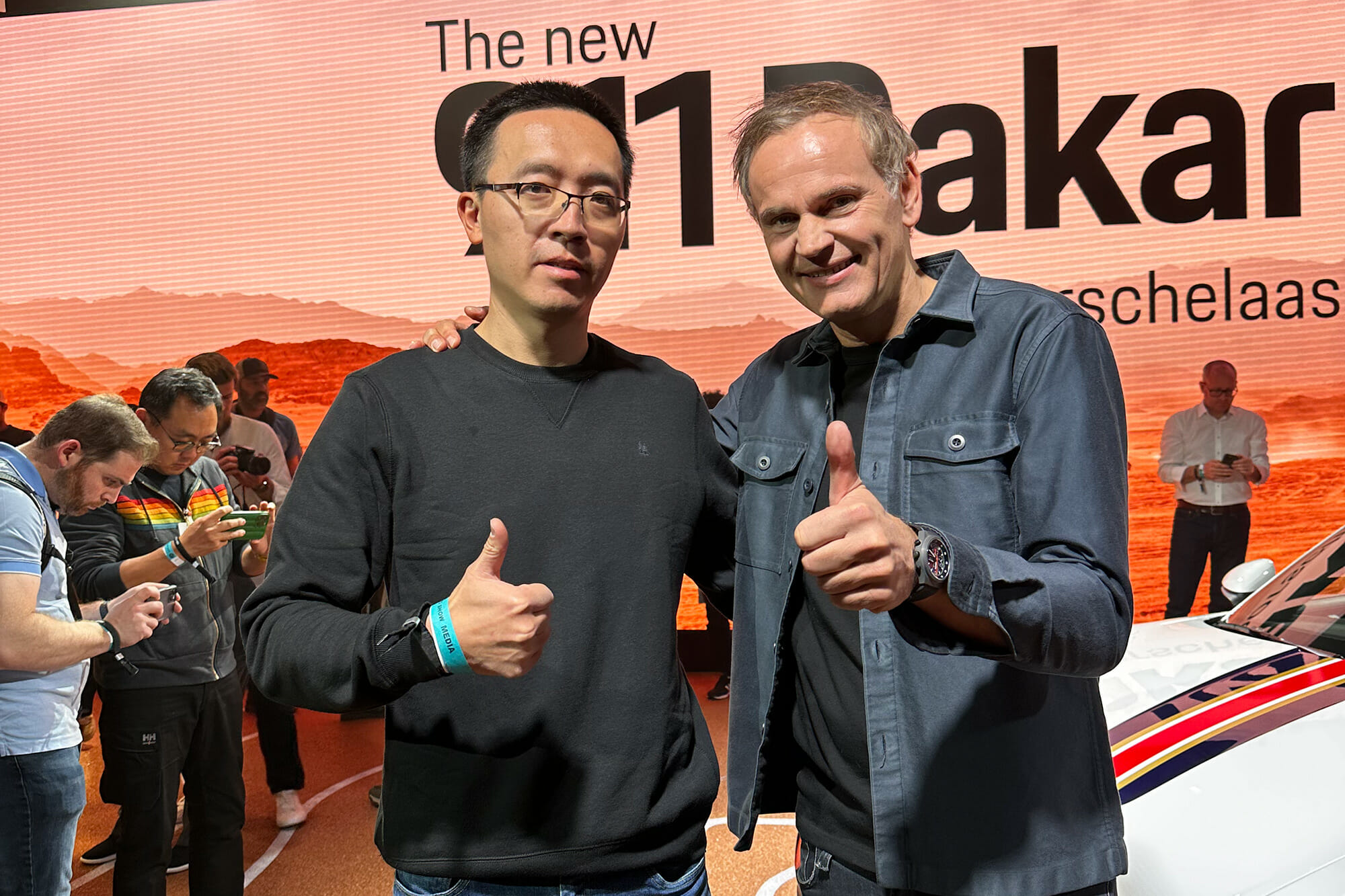 I asked Blume about that trip, and he said it was important for the heads of state to have that face-to-face open dialogue and for him personally to see China firsthand in his new capacity as Group CEO. He also told me he will be back to China for about a week in January, right around the time when Volkswagen Group is supposed to announce the details of its next planning round, which normally comes mid-November each year but was delayed as the Group faces headwinds on software and EV rollout.
Later that evening, I met up with Thomas Schäfer, the new CEO of the Volkswagen brand, at a press event previewing the next model in the brand's ID. family. Having previously served as CEO of Škoda up until April, when he became COO of Volkswagen brand and then CEO in July, our conversation naturally flowed into the performance of both brands in China, which is one of rough waters (and we are already hearing news of the possibility that Škoda may pull out of China).
I told him about my experience covering the industry in China and the view that foreign legacy automakers no longer enjoy the smooth ride that they've had over the past however many years in the ICE game when it comes to the EV game, and that they needed to speed up their efforts on getting software, connectivity and smart features right quickly and with the ability to tweak things and adapt according to rapidly changing consumption habits. Volkswagen Group's recent investment into Chinese chipmaker Horizon Robotics is one such effort at righting the ship as it tries to catch up to the smart EV startups, but it looks like the German automaker is banking on the second half of this decade as these new cooperation and platforms kick in. How that plays out remains a question mark.
That evening ended on a high note when I got to see, guess what, a Chinese brand in action!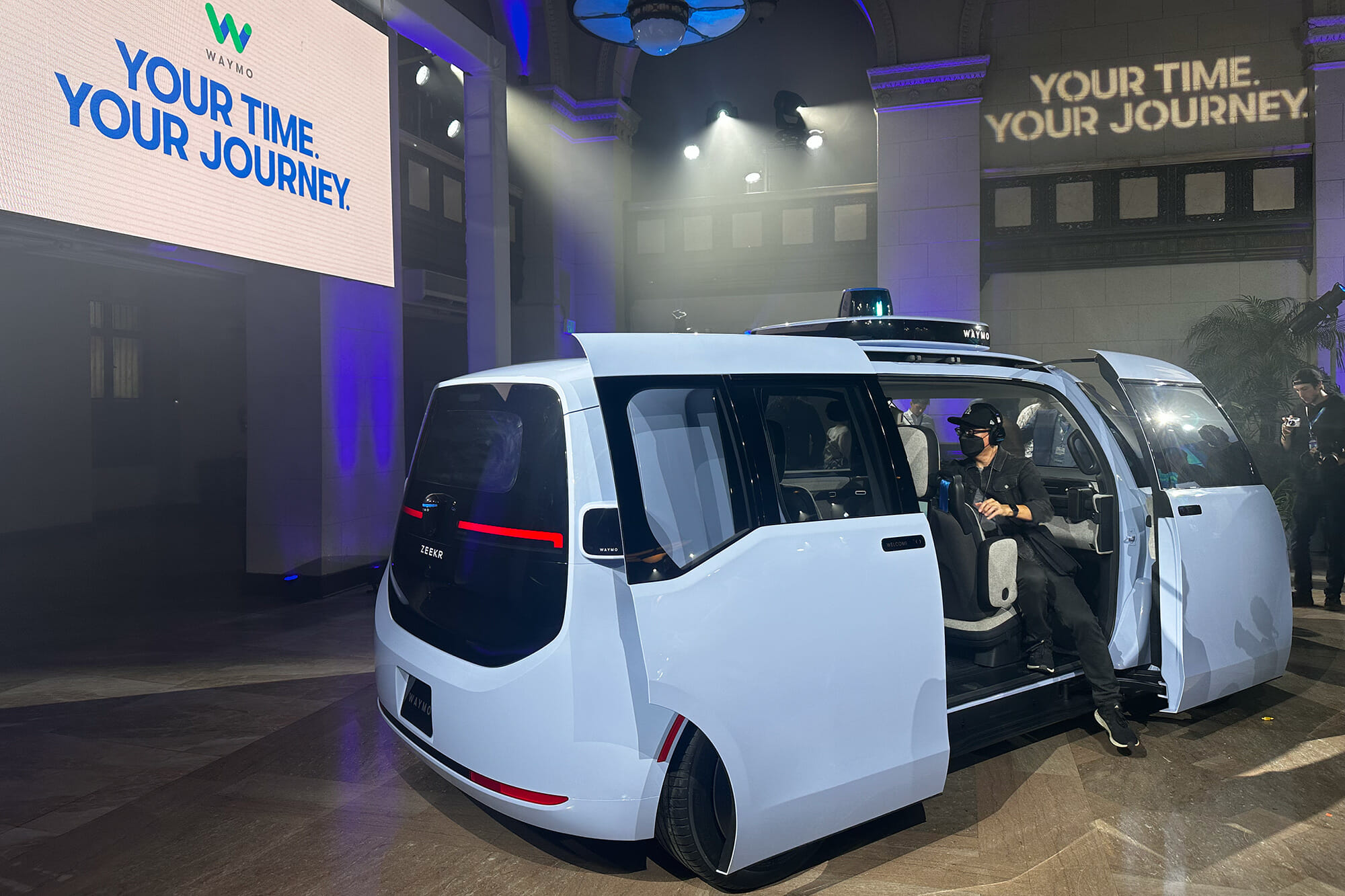 At a venue not too far away from the Volkswagen event, Waymo was showing off its next generation robotaxi: the ZEEKR M-Vision Waymo edition in collaboration with the premium performance smart EV brand from Geely Group.
I had only heard about the event a few hours earlier through Waymo's social media channels but thanks to a close PR friend over at Geely in China, I was able to catch a glimpse of the robotaxi at the very tail of the event just before it was taken away.
Dubbed the first purpose built and designed fully autonomous vehicle for ride hailing, the M-Vision Waymo edition is engineered and designed by CEVT, the European R&D center for ZEEKR, and Geely Design Global. Based on the SEA-M architecture ZEEKR unveiled on the same day, the robotaxi is powered by Waymo's latest generation Waymo Driver solution with L4 autonomous driving capabilities.
With flat floors and a 64% axle to length ratio, interior space has been maximized through a capsule design, thanks to the SEA-M architecture, which subverts the idea of developing vehicles around the driver, which doesn't exist in autonomous vehicles. That gave designers the opportunity to create an intelligent mobile "living room" due to the architecture's fundamental features such as expansive interior, open seat choice and placement option, no B-pillar, and robust electrical/electronic (E/E) backbone supporting autonomous drive and connected devices.
The reveal of the new robotaxi comes less than a year after ZEEKR announced in December 2021 that its first customer for vehicles built on the SEA-M platform was Waymo. The robotaxi is expected to go into production in 2024 and be deployed in the Waymo One ride-hailing fleet thereafter.
It also comes at a sensitive moment in time as China and the U.S. try to temper rising tensions and China EV Inc. find ways to crack into what is increasingly becoming a protected market. And just recently ZEEKR was rumored to be looking at a U.S. IPO to raise $1 billion putting it at a valuation of $10 billion.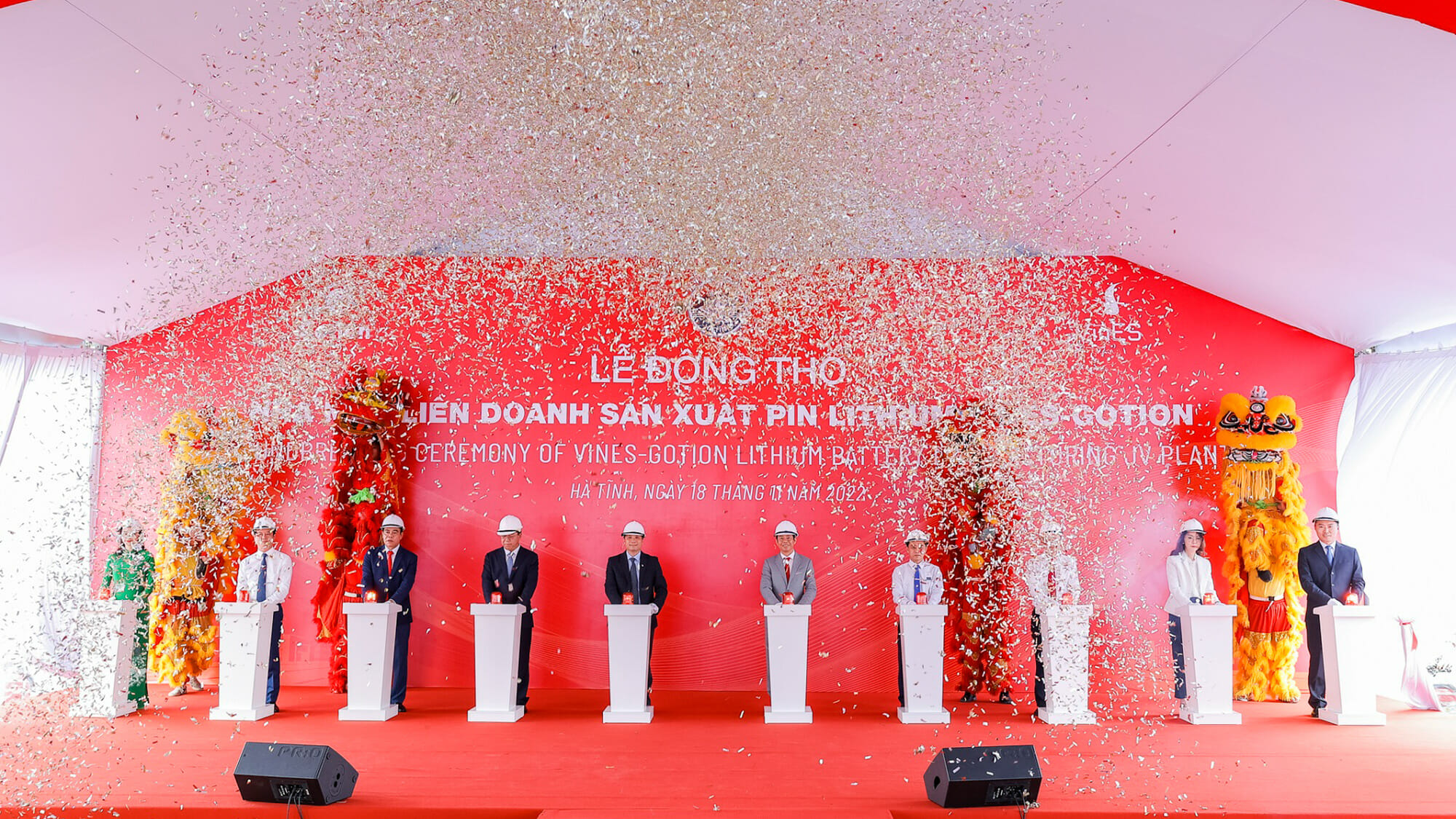 VinFast, who will probably beat China EV Inc. to launching and manufacturing EVs in the U.S., announced at its press conference on November 17 that it was going to produce LFP batteries in Vietnam with help from Gotion High-Tech, one of China's leading battery cell manufacturers.
How's that for a twist?!
The partners broke ground a day later at the joint venture factory, which has an investment of $275 million and capacity of 5 GWh per year equivalent to approximately 30 million battery cells per year. The facility will be the first LFP battery plant in Vietnam and will begin mass production Q3 2024.
The announcement comes on the heels of Gotion's planned $2.36 billion investment into a cathode and anode materials manufacturing facility in Michigan, announced in early October.
The Chinese are coming, just in different ways, and just a matter of time.
Report by Lei Xing.