Tesla is rapidly growing its supercharger network in Japan, opening 9 sites throughout Japan in the 3 months from last October. Of these, the Tsukuba supercharger is conveniently located a few kilometres from a major highway in North-eastern Japan. In February, there were reports on social media of a solar carport on the site. I contacted Tesla Japan to confirm the information, who explained that it was the owner of the land Nova holdings CEO, and not Tesla, who was responsible for the installation.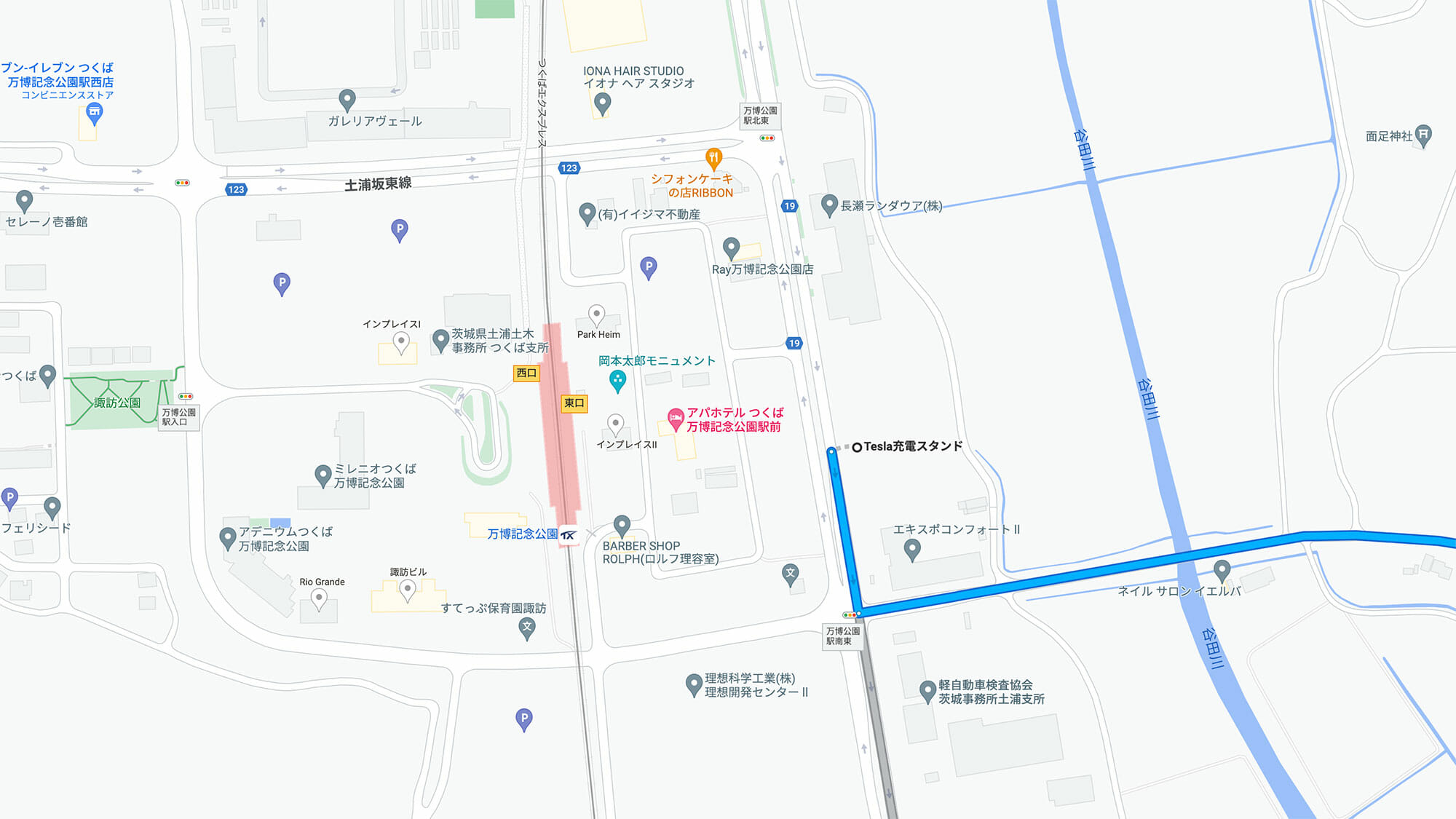 16kW solar carport in charging area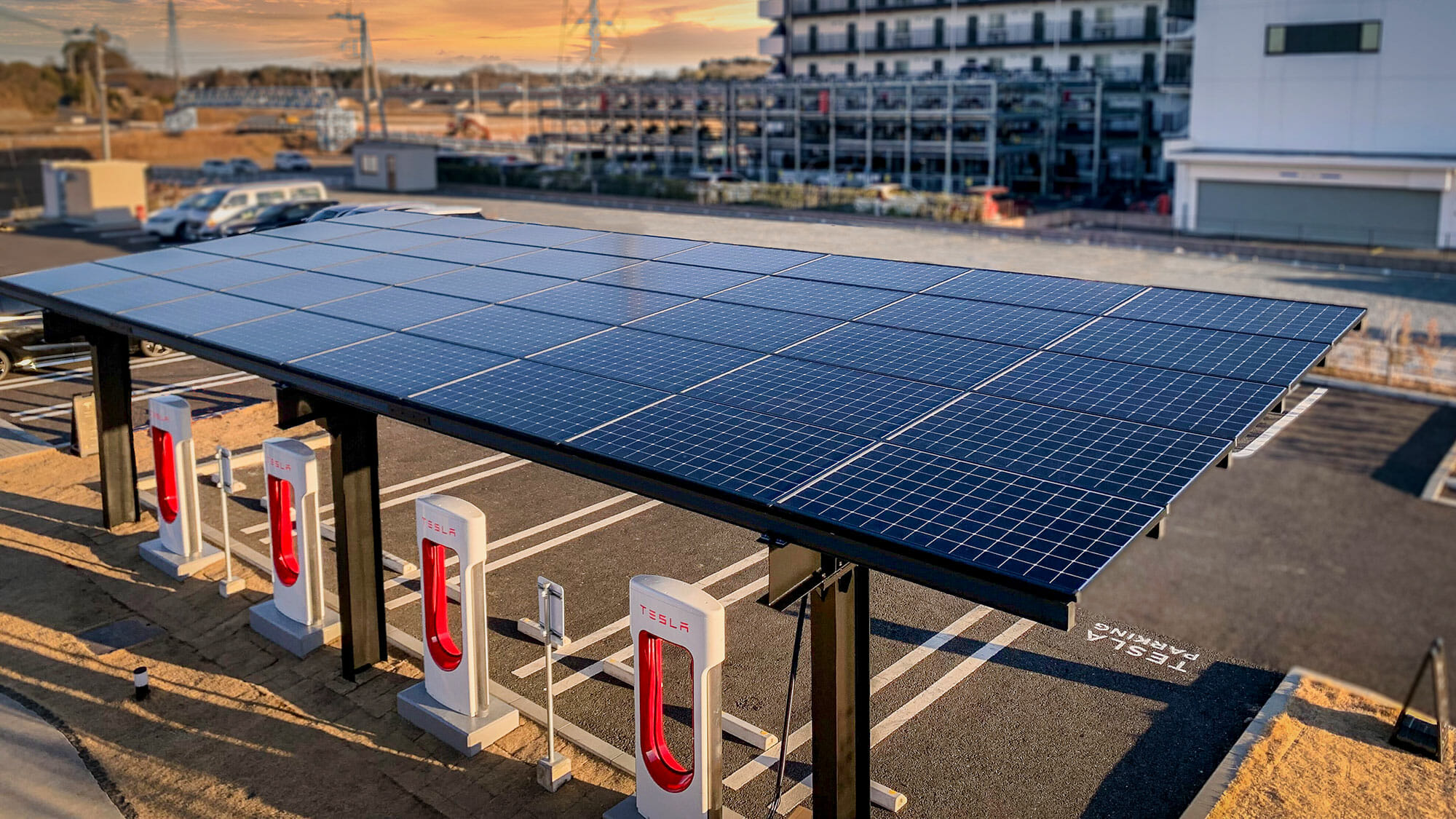 At Tsukuba supercharger, there are four V3s (maximum output 250kW) catering up to 4 vehicles simultaneously. The capacity of the solar carport is 16kW and electricity generated by the port will be used for a planned Italian restaurant "PASTA MAGARI" via a power wall.
While the restaurant itself will have solar panels with 12kW capacity on its rooftop, the carport's solar panel, made by Maxeon, will be of higher quality, and efficiency given its significantly larger surface area.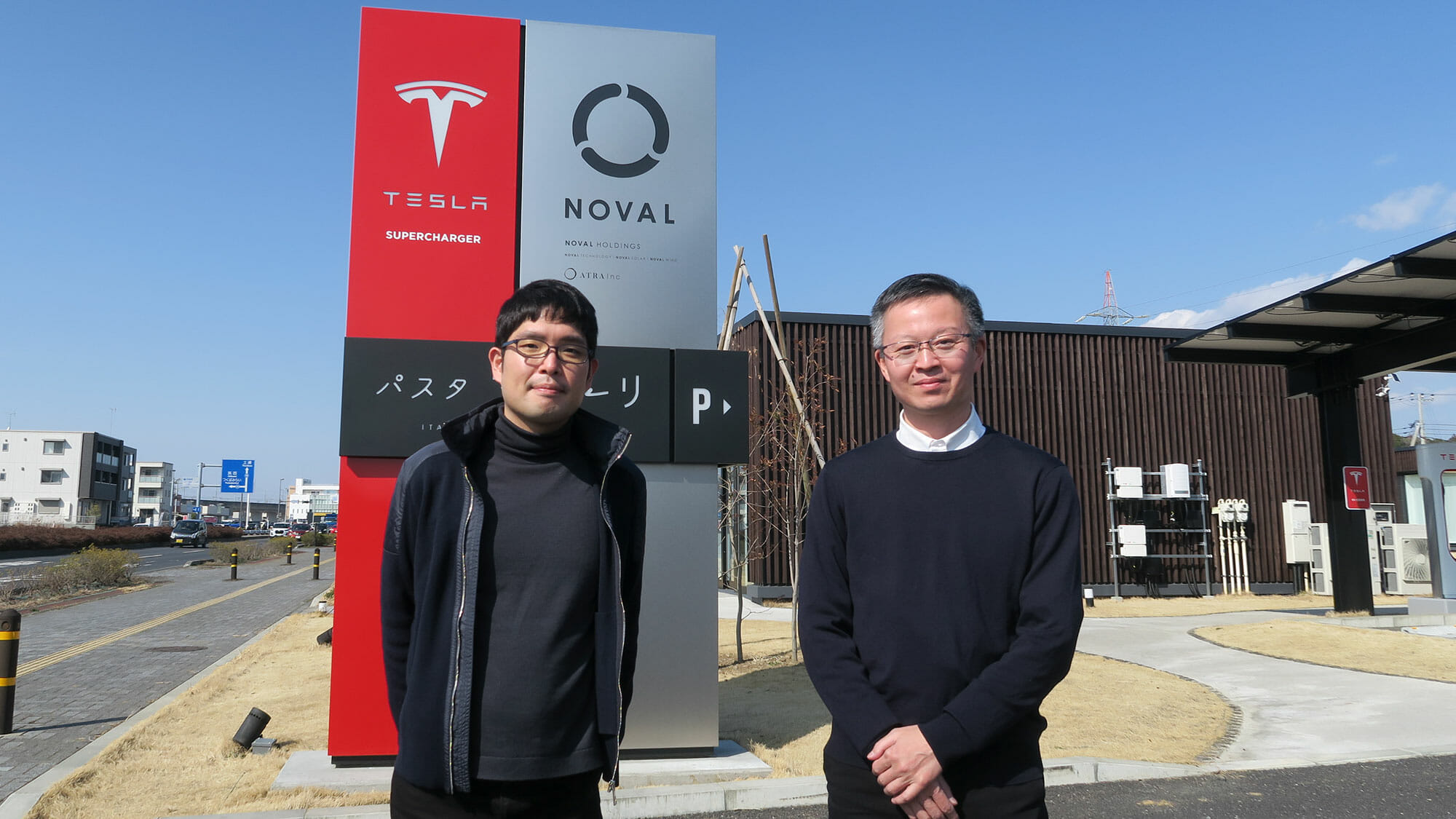 Goods do not prevail unless people feel attracted
The large parking space in which the solar-powered supercharger sits is easy to access and gives an undeniably "cool" impression, due in part to the styling of the Noval Holdings office building and the future location of the Italian restaurant. This integrated set up was planned from the beginning, following approval from Tesla Japan.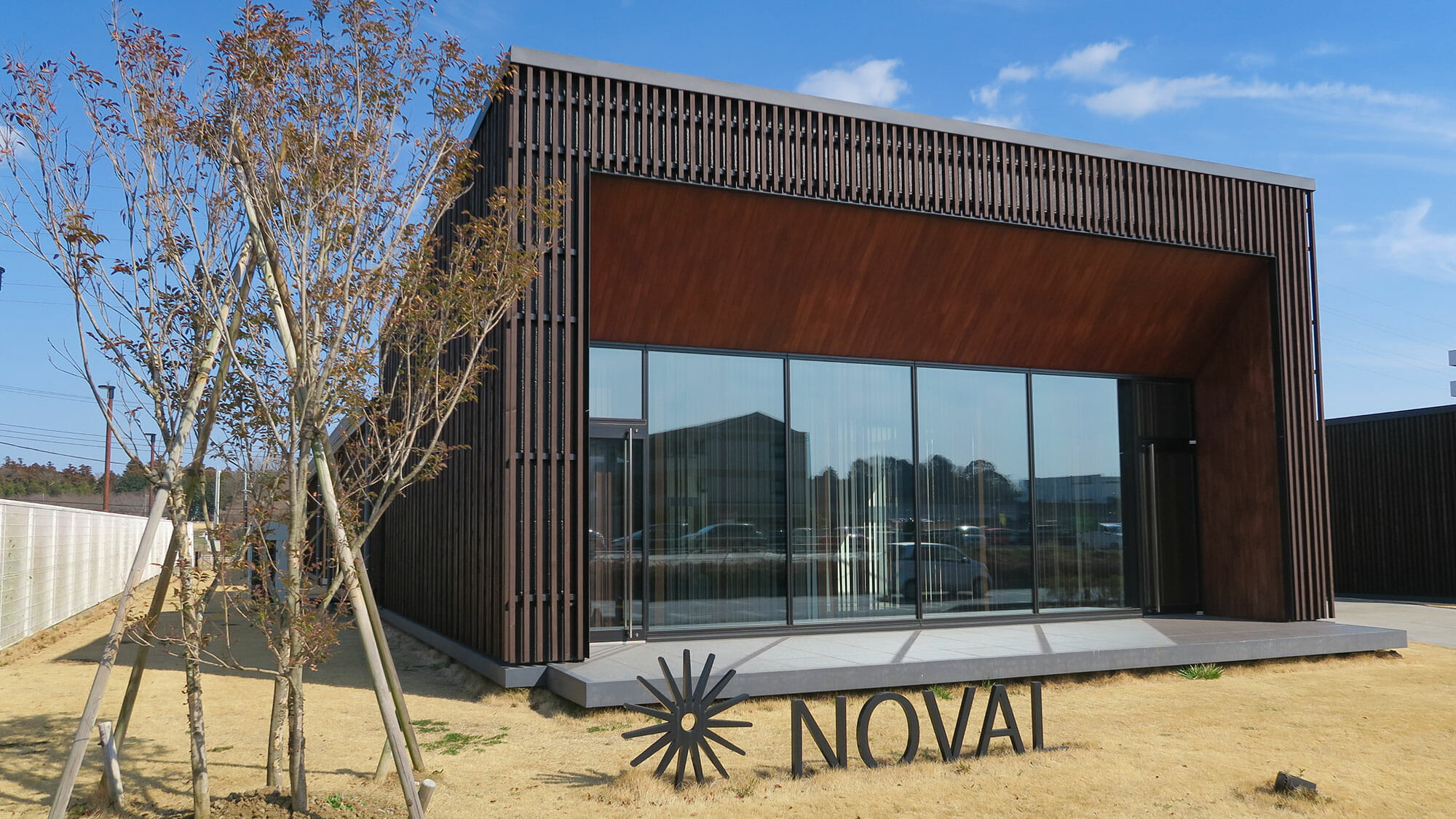 Noval Holdings develops renewable energy equipment such as Mega-Solar power plants and wind-farms. To contribute to the decarbonization of society, it is necessary to leverage renewable energy sources to power EVs, but Noval believe it is also necessary to popularize these energy sources in the public sphere with attractive but reasonable installations on private and commercial property. Rather than simply placing solar panels on a tasteless plain rooftop, a stylish solar carport can attract a lot of people and influence public opinion.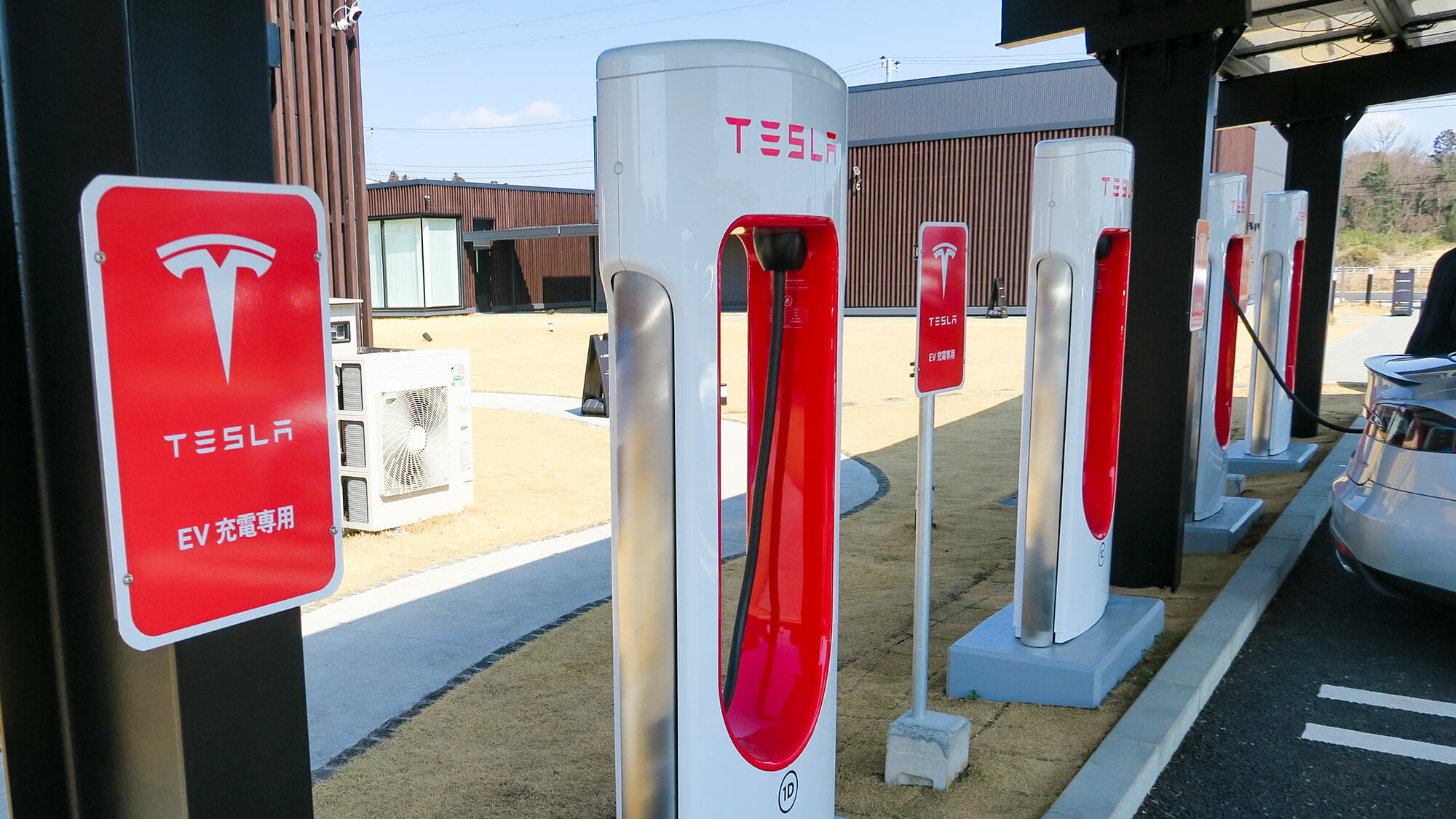 At the time of my interview, the carport's construction was not yet completed, but by the time the restaurant launches, the design will include a sophisticated lighting system to enhance the charging experience at night. There are no obstacles between parking slots, and pillars are restricted to the very rear of the structure. It will blend well with the company offices and restaurant, giving an almost "resort hotel"-type impression.
For the user's convenience, toilets are now available 24 hours at Tsukuba supercharger site throughout the year, and drinks can be bought from a vending machine in the vehicle inspection company property next to the supercharger site.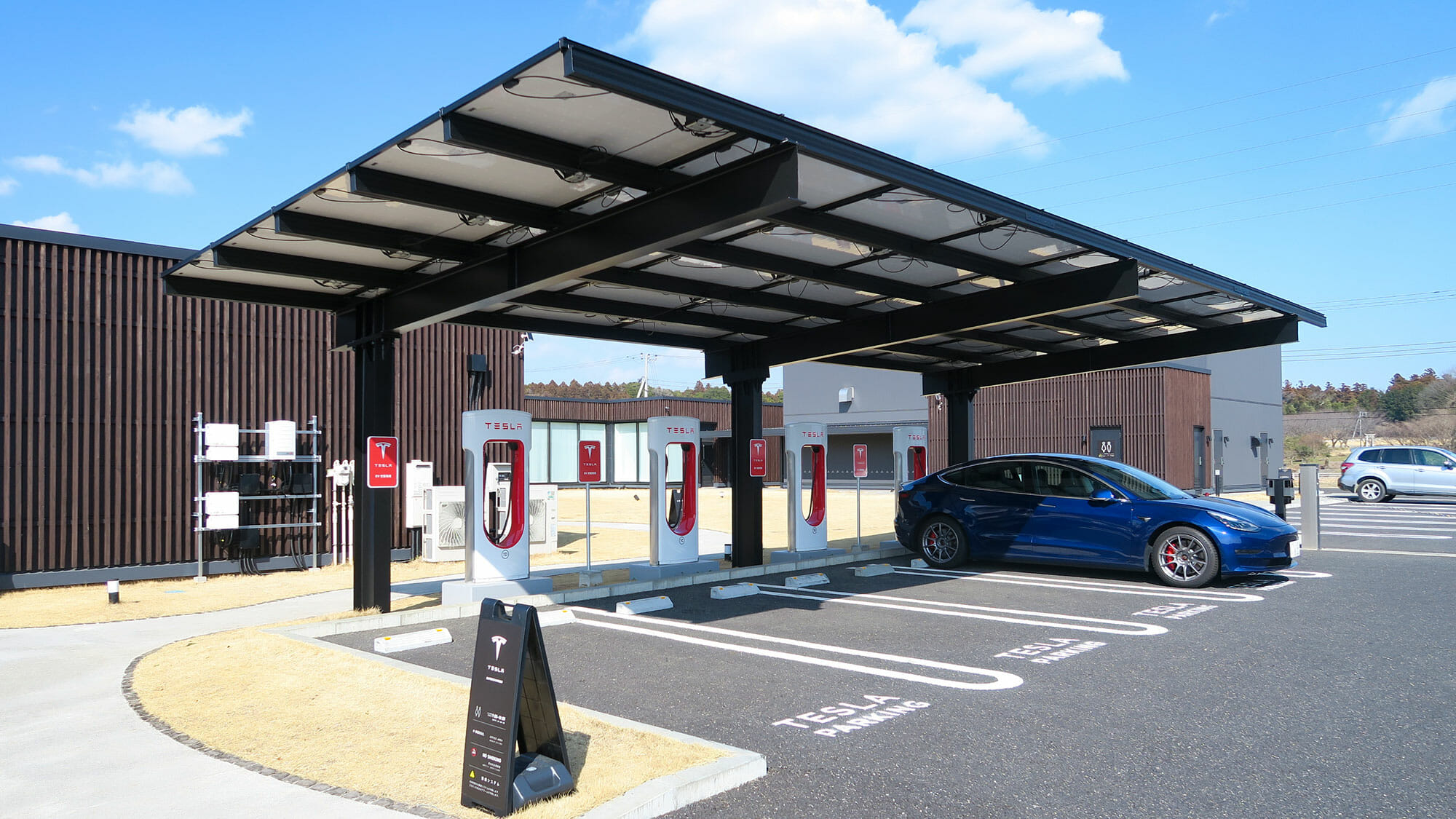 "Sustainable" is cool
Mr. Hirafumi hopes to show "sustainability" is cool, so that the company improves its branding and move from B2B to B2C by leading renewable energy usage. The unique combination of a supercharger, solar carport and restaurant is the first step.
Mr. Hirafumi founded Noval holdings in 2015. The Great East Japan earthquake occurred while he was hospitalised soon after graduating from university, and this motivated him to establish his own business in anticipation of rising needs for renewable energy in the future. The first solar system "Noval solar 1" with 1.9MW started running in his hometown of Tsukuba, Ibaraki, in October 2014. Currently there are 18 (60MW) Mega-Solar sites in Kanto (48MW) and Kyushu (12MW) regions, as well as 2 wind power farms (20MW) in Tohoku.
Mr. Hirafumi tries to introduce new ideas, such as optimizing his facilities with regard to the relative geographical advantage of each regions, and integrating solar panels from a manufacturer which has relatively low market share in Japan compared to a higher share overseas, which has contributed to his commercial success.
"Tesla took the world by storm with vehicles' performance and economic efficiency, as well as making a dream car for many people", Mr. Hirafumi says. "Japanese automakers who wish to sell EVs should share Tesla's philosophy and make products which are attractive to many people".
There is a toilet you can use for 24/7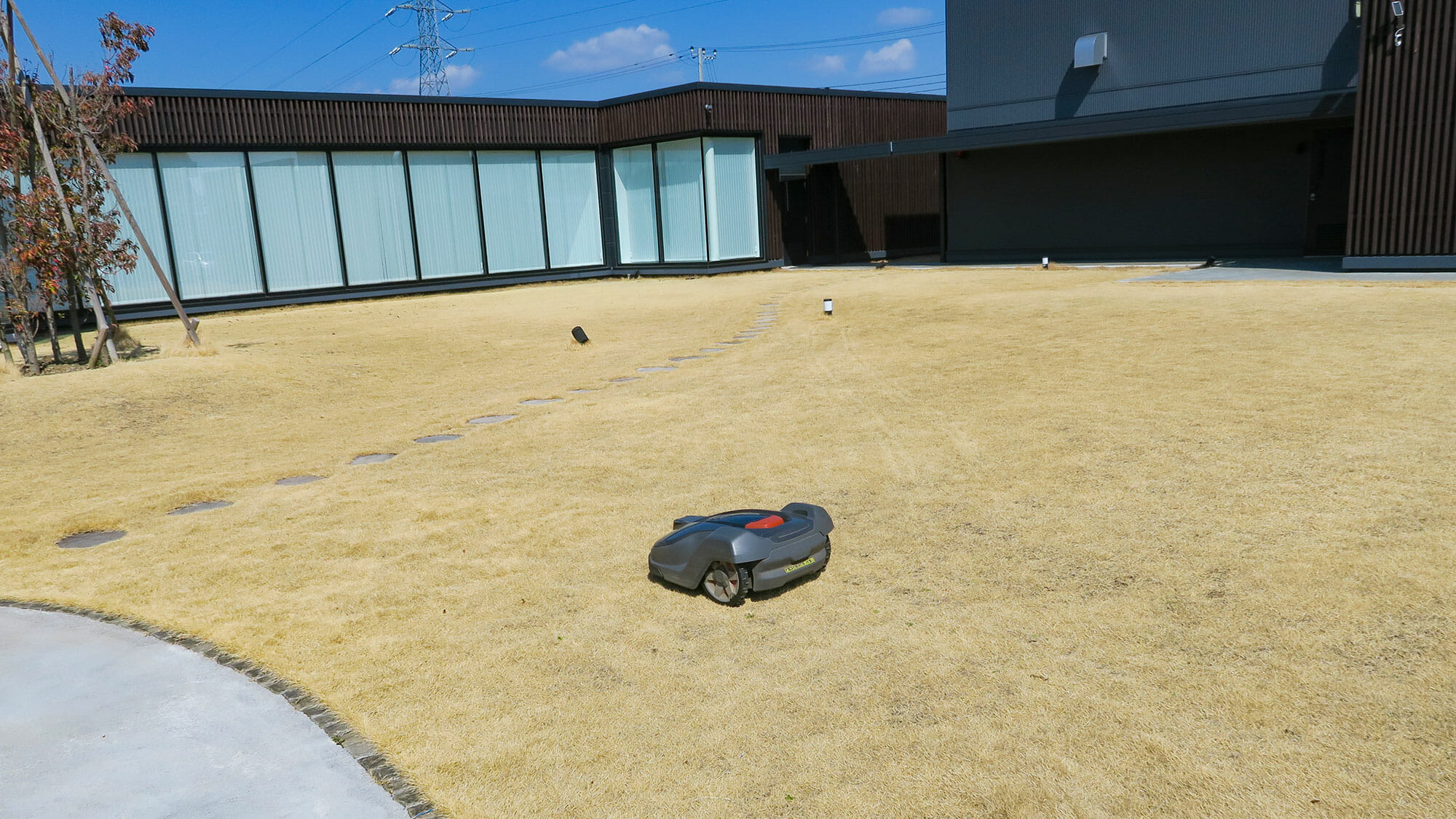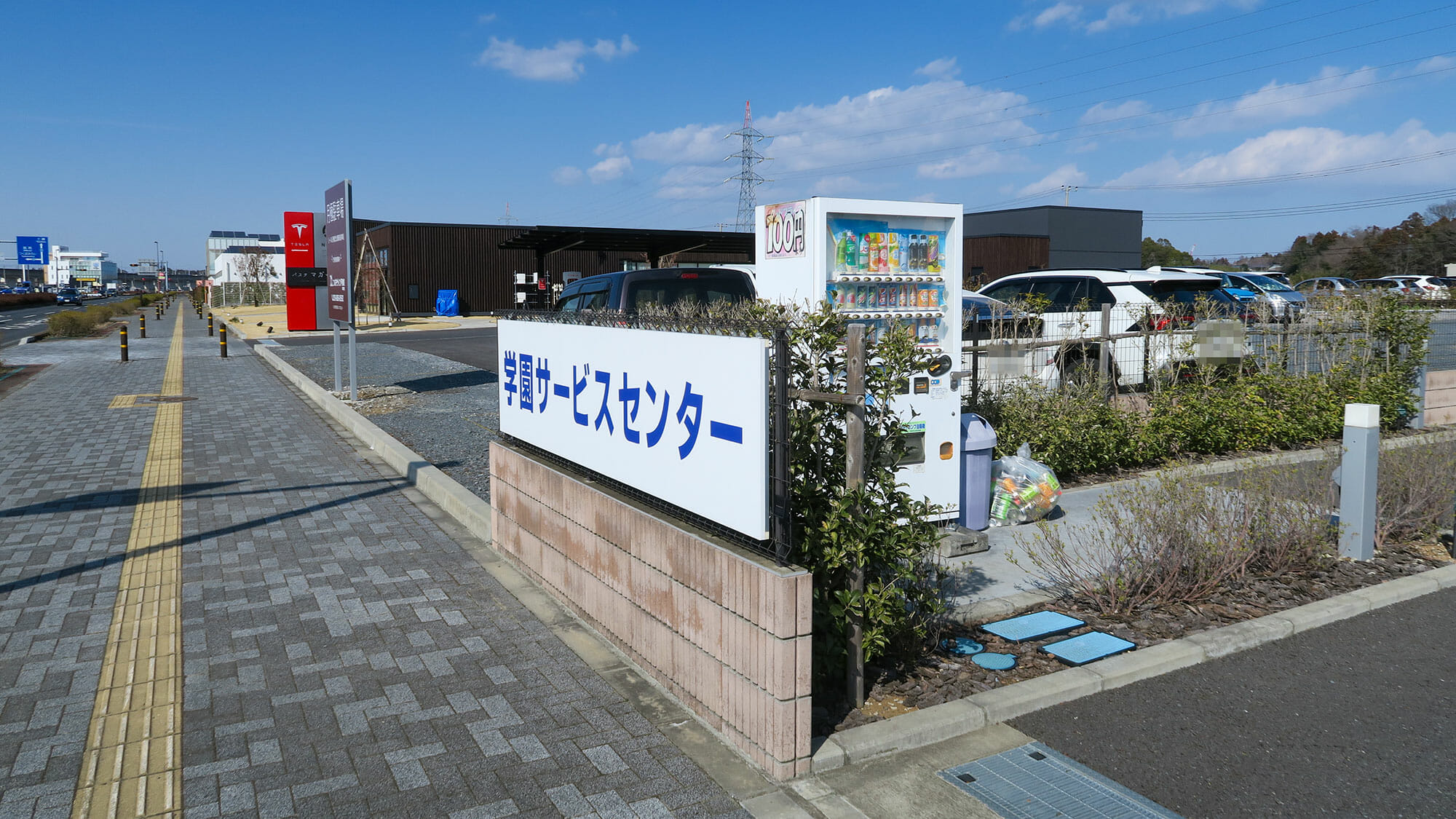 The Tsukuba is an attractive addition to a growing list of supercharger sites in Japan, a list of which is shown here. I hope the owners of non-Tesla fast chargers locations take note.
Report by Yoshinori Yorimoto
English translation by Meiko Sugita